How to Achieve Authenticity in Marketing
You have probably heard about authenticity in marketing, and it's importance, especially if you are running your own business and are looking for ways to increase your revenue.
But what on earth do people mean when they talk about marketing "Authenticity?" Isn't that just being honest about your product?
Well, yes and no. In the wild jungle of today's marketing landscape (which is getting wilder but the minute), authenticity isn't just nice to have; it's an absolute must.
We live in the era of savvy and perceptive consumers, users who want to create real connections and who can smell a phony sales pitch from a mile away.
Authenticity is the golden thing that separates the brands that are just 'meh' from the brands that make customers spend their money!
If you are struggling to find the right strategy to create authentic and engaging content for your marketing, we have the answers you have been looking for.
Buckle up; because we are about to take you for a ride into the fascinating world of authenticity content marketing.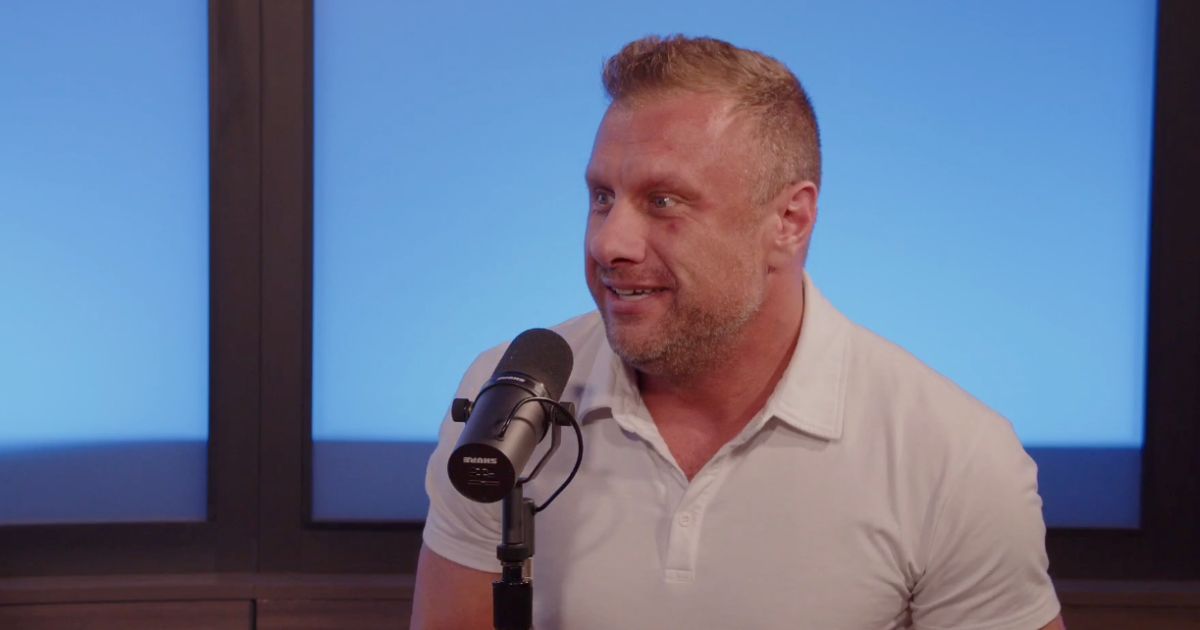 The Importance of Authenticity in Marketing Now
Some marketing experts talk and do authenticity like an artificial thing, like an "authenticity" metric to give to your audience to keep them happy. This is NOT the way you want to approach it.
Sure, authentic content marketing is a strategy, but it's also about truly engaging deeply with audiences, building connections that feel personal, and making customers feel heard.
This must be one of your main concerns when building your marketing strategy. If you are being true to who you are as a brand and making sure your messaging aligns with the reality of your products and values, you have almost figured it out.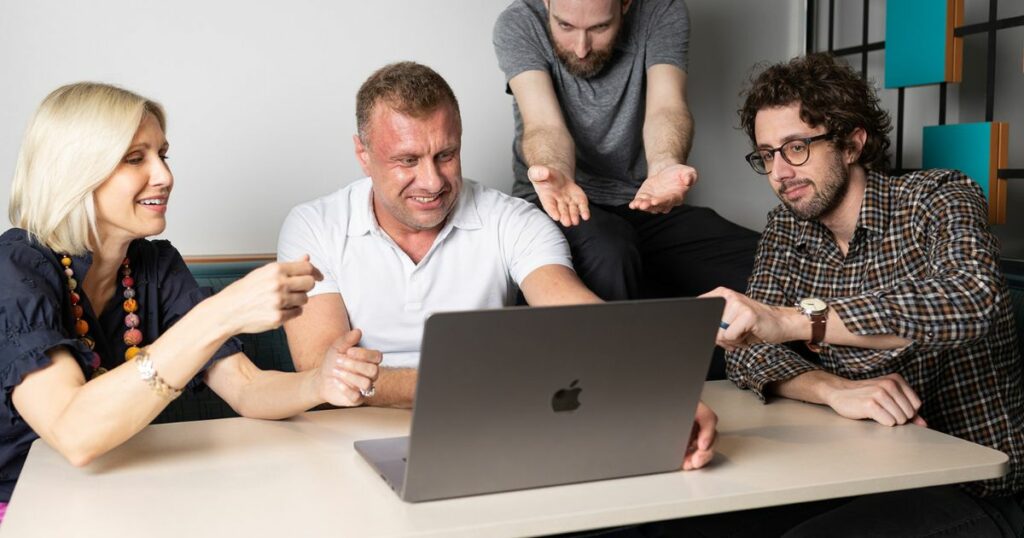 The Pandemic Effects: Reaching 2024
When the COVID-19 pandemic hit in 2020, the world came to an unprecedented halt. You already know this story: In-person events were canceled, and our usual ways of communication were abruptly taken away from us.
As a result, people started seeking new ways to connect and make meaning in the middle of a new and unknown reality – so we turned to the internet.
Brands that were authentic (that showed their real selves and built meaningful connections) had a higher chance of thriving in this new normal.
These brands had what the audience was now looking for personal connection.
Consumers were no longer just looking for functional products or services; they were looking for brands that they could relate to, brands that offered more than just a transactional relationship.
Even now, after a few years, with the end of lockdown, authenticity is still one of the most important factors for customers; we still want their favorite brand to feel like trusted friends.
Let's see some examples of brands that thrive even during the pandemic, thanks to their authentic nature.
Rare Beauty
Rare Beauty is all about embracing and celebrating what makes you unique. They emphasize airy, breathable formulas that are easy to apply, blend, and build, which encourages users to enhance their natural beauty rather than hide it.
The authenticity of Rare Beauty goes beyond their products. A significant part of their mission is to support mental health, with 1% of all sales going towards this cause.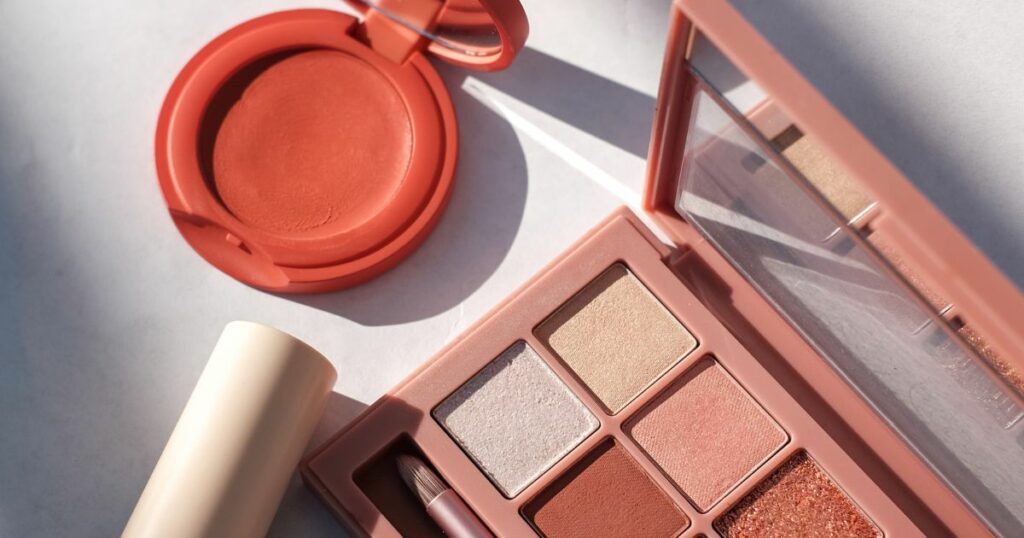 Patagonia
This outdoor clothing company has always been about more than just selling clothes. They're passionate about the environment and aren't afraid to show it.
Their marketing campaigns often focus on environmental issues, aligning with their brand values and resonating deeply with their environmentally conscious customer base.
The Benefits of Authenticity in Marketing: A Closer Look
We have established by now that one thing is for sure: Authenticity should be a central part of your marketing strategy.
Having authentic content marketing will not only make you connect better with your audience, but in a world where we are constantly bombarded with advertisements every day, authenticity can be the key differentiator that sets us apart.
What are the tangible benefits of authenticity in marketing? Let's dive deeper into it.
Enhanced Trust and Loyalty
Authenticity earns trust. When brands are honest and transparent in their communication, customers feel more comfortable engaging with them.
This trust, in turn, cultivates loyalty. A loyal customer base is invaluable; this can guarantee consistent revenue.
Also, local customers can easily become brand ambassadors, spreading positive word-of-mouth about the brand and helping your local results.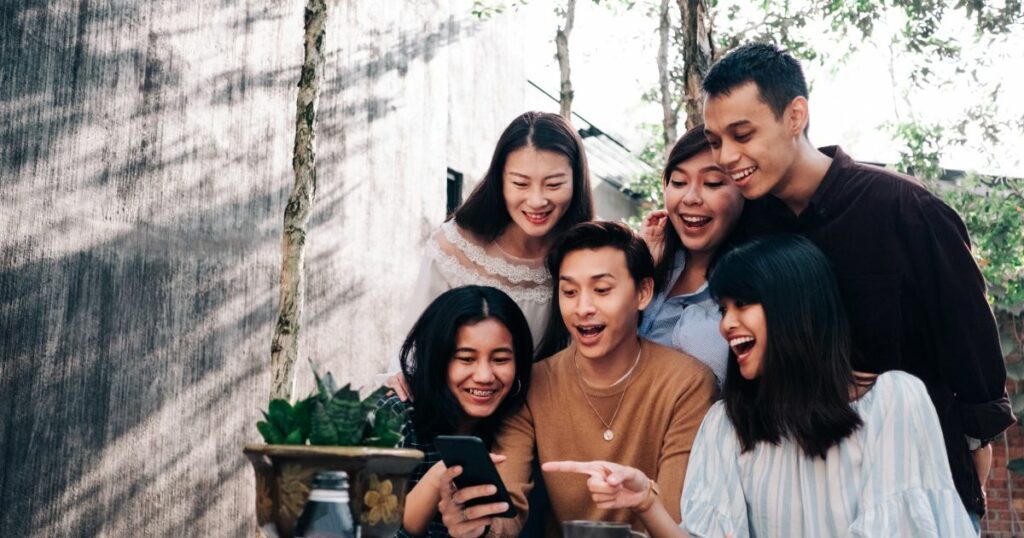 Increased Customer Engagement
Authenticity encourages dialogue. Brands that communicate authentically often see higher levels of customer engagement.
Whether it's through social media comments, blog post responses, or product reviews, engaged customers are more likely to interact with the brand and participate in its community.
Improved Brand Reputation and Relevancy
How do you stay relevant in an era of rapid change where news goes as fast as it comes? The answer is simple: reputation and relevancy.
Maintaining a good reputation is crucial for any brand. Companies that are known for being authentic are viewed more favorably by consumers.
They are seen as reliable and responsible, thus enhancing their image in the market and staying as a referent for authenticity, being on top of people's minds for that exact quality.
Higher Conversion Rates and Sales
Authenticity can also boost conversions. Consumers are more likely to purchase from a brand they perceive as authentic.
By aligning marketing messages with the actual consumer experience, brands can increase conversion rates and drive sales without spending extra money since they are already a step closer to their true and reliable nature.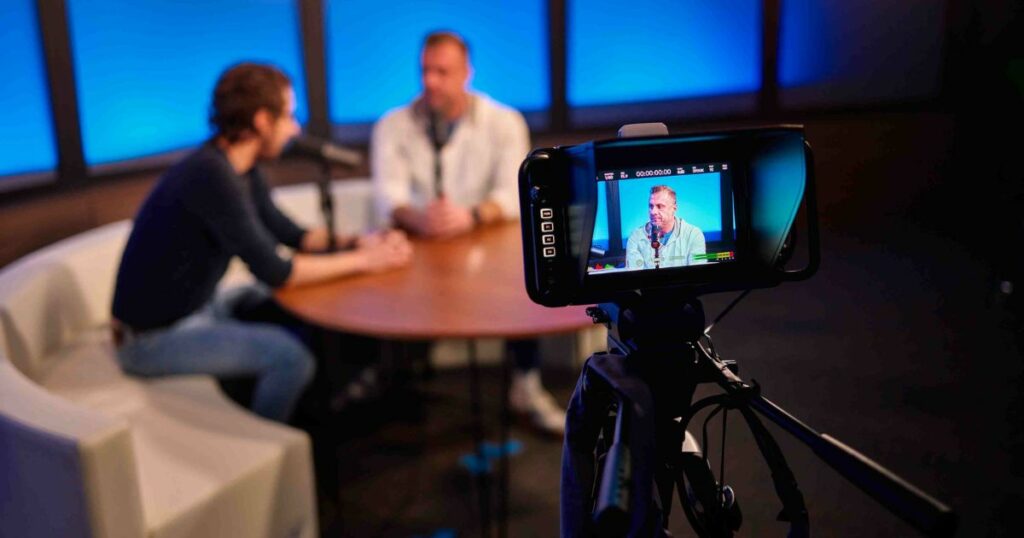 The Essence of Authenticity in Marketing: True Valuable Content
We know what you might be thinking: are all those benefits really possible to achieve just by being authentic?
It might be hard to believe that one little change can improve your overall marketing strategy, but it's true! We swear; however, true doesn't always mean easy.
Having authentic marketing takes time, research, and a thought-out strategy. So, how do you start? What is it that you need to do to create authentic marketing?
Ok, it all boils down to your content marketing and the way you present it.
Tips for Creating Authentic and Untapped Content
Understanding Your Audience: Explain the importance of knowing your audience's needs, preferences, and behaviors in creating authentic content.
Storytelling: Discuss how sharing real stories about your brand or customer experiences can create authentic content.
Transparency: Talk about the benefits of being open and honest in your content, including admitting mistakes or discussing challenges.
Consistency: Highlight the need for consistency in messaging across all platforms to maintain authenticity.
User-Generated Content: Encouraging user-generated content can lead to producing more authentic material.
Authentic Content
Authentic content isn't just a one-off tactic; it's an ongoing strategy that should permeate every aspect of your business. From your social media presence to customer service, from the products you offer to the way you interact with your customers.
At its heart, a content strategy should be designed with the customer in mind. Ask yourself: How are you making their lives better? How is your content helping them? What unique value do you bring to the table?
Your content should not merely be about promoting your products or services. Instead, it should solve real problems and answer genuine questions that your customers have.
Whether it's through a video, blog post, podcast, or downloadable PDF, your content needs to provide tangible benefits to the customer.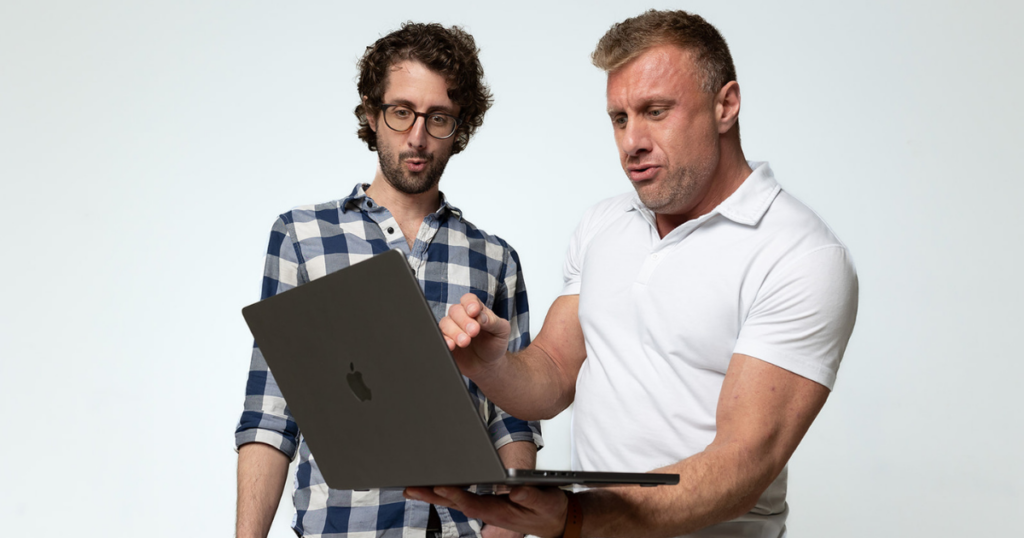 Tips for Marketing Authenticity
With all this knowledge, we are sure you are more than ready to start creating some valuable, authentic, and helpful content for your audience, but before you start, take these tips into consideration.
Video and Audio Content
Videos are the most real way to show your audience who you are and what you offer, to listen to your brand's real voice.
Also, with today's fast-paced lifestyle, consumers appreciate content that's easy to consume. Videos and podcasts are engaging mediums that allow you to convey a message that will come across as genuine.
By leveraging these formats, you can enhance the user experience and make your content more accessible.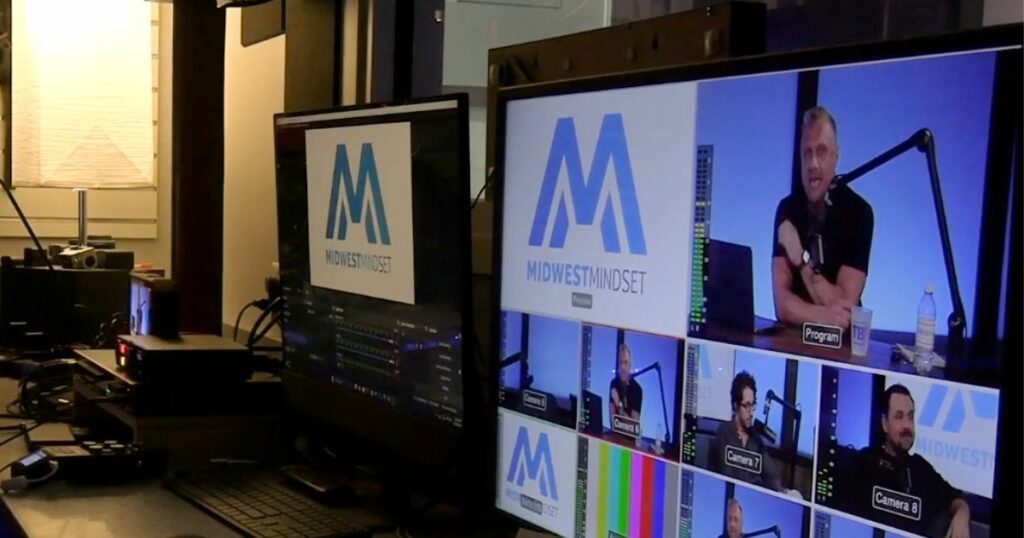 The Power of Storytelling
Is there anything more real than a true-life story?
Real stories have the power to connect with people on an emotional level. Sharing genuine stories about your brand or customer experiences can create authentic content that resonates with your audience and makes them feel identified with what you have gone through.
Whether it's an inspiring success story, a behind-the-scenes look at your operations, or a candid discussion about challenges you've faced, storytelling can add a layer of authenticity to your content.
Be Transparent
Never lie to your customers, don't hide things, and try to be as true as you can. Sure, they don't need to know everything, but transparency is crucial in building trust.
Being open and honest in your content, including admitting mistakes or discussing challenges, can go a long way in establishing credibility.
It shows your audience that you value honesty and are not afraid to show your human side.
Maintain Consistency
Consistency will help to reinforce your brand image and make your brand more recognizable, basically letting your audience remember you.
Consistent content also ensures that your audience receives the same core message of your values and what you bring to the table.
Engage with Your Audience
One of the best ways to create authentic content is to address the actual questions and concerns of your followers. Engaging with your audience and responding to their queries not only provides value but also shows that you care about their opinions and needs.
This two-way interaction can foster a deeper connection between your brand and its audience.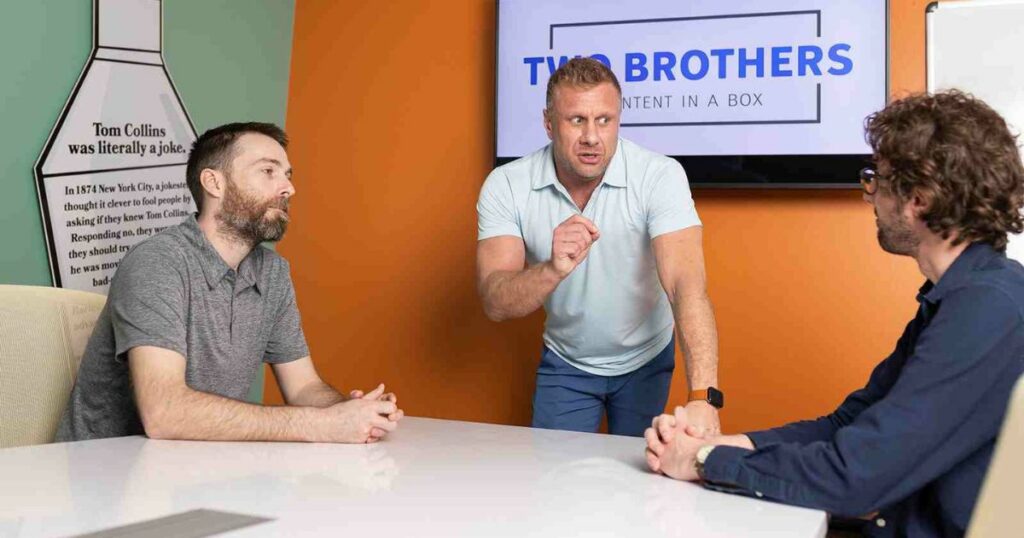 Case Study of Authenticity in Marketing
Two Brothers started as a small idea. Over time, we evolved into a full-fledged content marketing powerhouse in Nebraska. Our secret? Creating authentic content that resonates with the audience.
We have made a name for ourselves by being original, creative, funny, and a very beautiful group of supermodels (well, maybe the last one is a reach.)
We have developed a simple content marketing system that leverages a podcast and video to deliver affordable, effective, and authentic marketing solutions.
With this system, we have helped many other businesses achieve their marketing goals. Are you ready to be part of the authenticity revolution?
If you want to elevate your brand, connect with your audience, and drive conversions with authentic content, then it's time to get in touch with Two Brothers Creative.
The Easy Box
Don't have the time for long recording hours and meetings. Don't Worry! With the Easy Box, you give us only 30 minutes of your time, and we give you 30 days' worth of content.
Forget all about ungenuine marketing companies and fake plastic content; this is marketing made easy.