Podcast Descriptions: Why Are They Important?
Podcast descriptions: why are they even necessary? In recent years, podcasts have become a great way to share your message with the world, but it's important to write good episode descriptions to attract listeners.
A poorly crafted podcast description can be a major deterrent for potential listeners. This is because listeners often decide whether to tune in based on the description alone. If it's vague, rambling, or filled with technical jargon, they're likely to skip over your podcast in favor of one that better communicates its content and value proposition.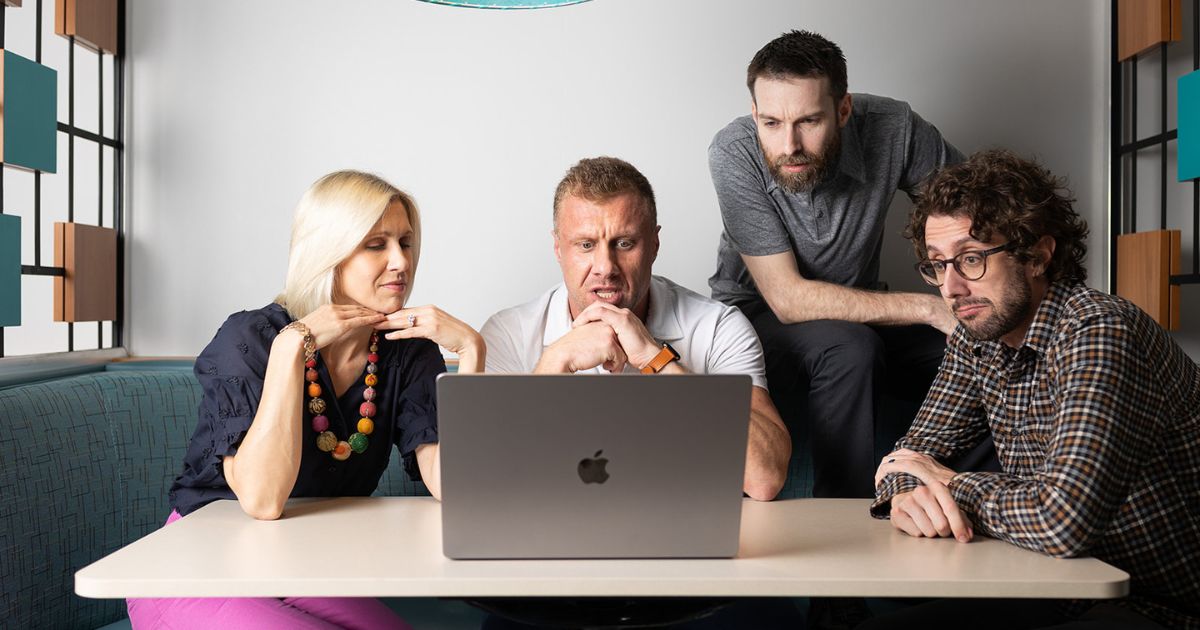 Start Your Podcast Descriptions With a Strong Hook
A good podcast episode description is clear, concise, and engaging. It should accurately describe the content of your episode and give listeners a reason to tune in. Not sure how to start? Don´t worry, here are some tips for writing good podcast episode descriptions.
The opening line of your podcast description holds immense power. It's the bait that lures listeners in, compelling them to delve deeper. Commence with a provocative question or an intriguing statement that ignites curiosity and makes listeners yearn for more.
For instance, instead of starting with: "This podcast discusses marketing strategies…" try something more engaging like: "Ever wondered why some brands conquer the market while others fade into oblivion?" This not only piques interest but also directly communicates the value you're offering.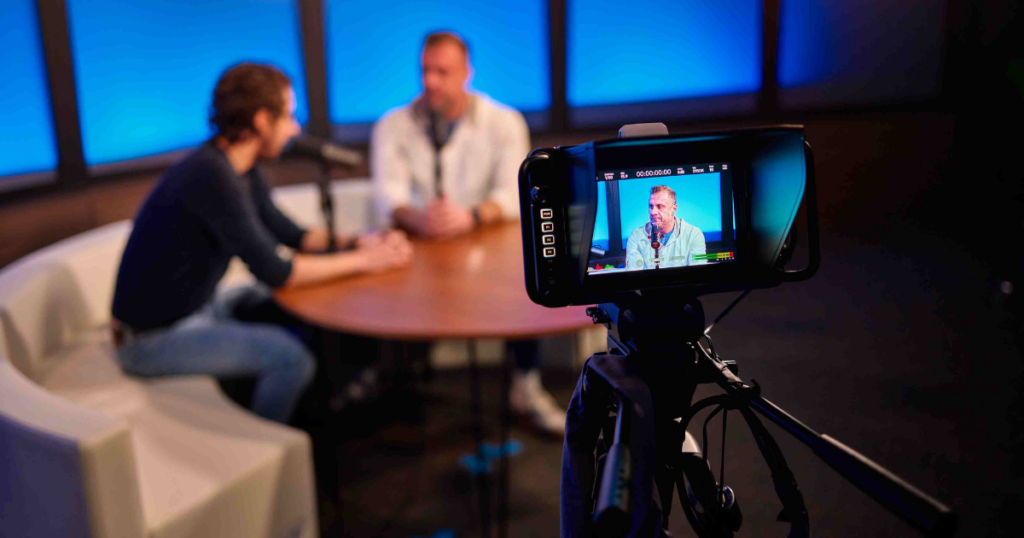 Be Clear and Concise
The phrase 'less is more' perfectly encapsulates the essence of writing podcast descriptions. Your podcast description should be clear and concise. Here are three tips to achieve a straight-to-the-point description:
Avoid Jargon: Unless it's a specialized podcast, keep technical language at bay. You want your content to be accessible to everyone, not just a select few.
Be Direct: Don't beat around the bush. State what your episode is about in the first few lines. This shows respect for your listeners' time and helps them decide quickly whether this episode is for them.
Set Expectations: Let your listeners know what they can expect from your episode. If you're discussing a specific topic, mention it. If you have a special guest, name them. This gives potential listeners a clear idea of what they're signing up for.
Use Keywords in Your Podcast Descriptions
Crafting your podcast description isn't just about conveying what it's about; it's also an opportunity for strategic SEO (Search Engine Optimization). By incorporating relevant keywords that your target audience would likely use in their searches, you can boost your podcast's visibility in search results, thereby attracting a wider listenership.
For example, if your podcast revolves around digital marketing trends, incorporate specific keywords like "social media strategies," "content marketing tips," or "SEO best practices." This not only gives potential listeners a clear idea of what to expect but also improves your chances of appearing when they search for these topics.
Remember, the key is to weave these keywords in naturally. Don't shoehorn them in; your description should still read smoothly and engagingly.
Highlight the Benefits of Your Episode
What can listeners expect to learn from your episode? How will your episode make their lives better? Make these benefits the star of your description to entice listeners to press play.
Let's say your episode features an interview with a successful entrepreneur. Instead of writing, "In this episode, we interview successful entrepreneur Jane Doe," highlight the benefits like this:
"Ever dream of launching your own business? Join us in this episode as we sit down with Jane Doe, a self-made millionaire. Jane spills the four secrets of her success so you can start revolutionizing your business in an easy and affordable way."
Make Your Podcasts Descriptions Personal
Let your personality shine through in your podcast description. Share your passion for your topic and let listeners know why you're excited to be creating this episode.
This is your opportunity to connect with your audience on a personal level. Show them why this episode thrills you and why they should share in your excitement.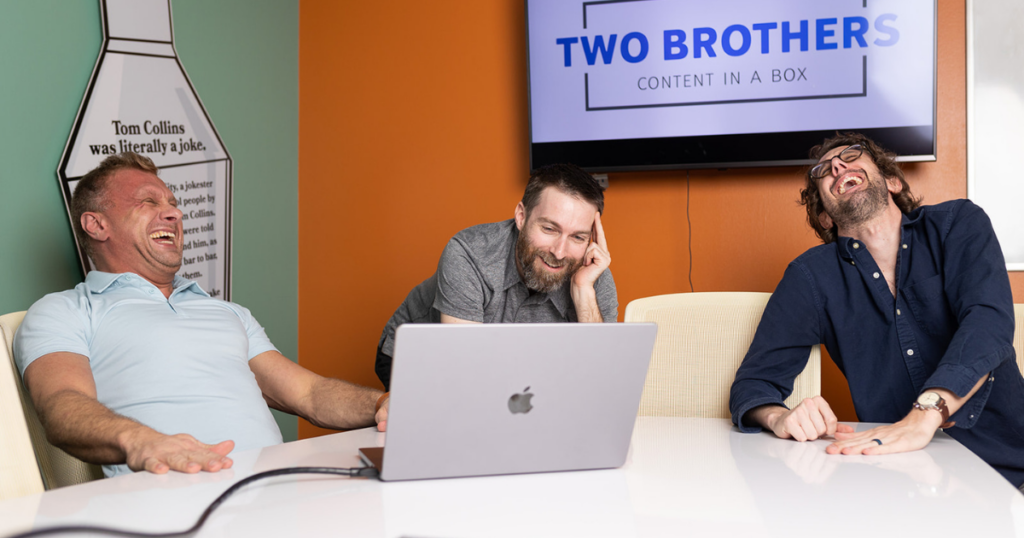 Proofread Podcasts Descriptions Carefully
Before you press that 'publish' button, take a moment to meticulously proofread your podcast description. Even the smallest typo, grammatical error, or awkward phrasing can tarnish your professional image and turn potential listeners away.
Having grammatical mistakes can also affect your SEO score, which can reduce your visibility and reach in search engine result pages.
A finely tuned, error-free podcast description not only makes an excellent first impression but also signals your commitment to quality. This attention to detail can be the deciding factor for listeners when choosing your podcast over others.
A podcast description is a short summary of your podcast that appears on podcast directories and streaming services. It's important to write a good podcast description because it's one of the first things potential listeners will see, and it can make or break whether they decide to tune in.
Here Are Some Additional Tips for Writing Podcast Descriptions
Use active voice: The active voice is your ally in creating engaging and clear descriptions. It places the subject at the center of the action, making your sentences more direct and dynamic.
Use strong verbs: Strong verbs inject energy and clarity into your sentences. They paint a vivid picture and allow your listeners to visualize what they're about to hear.
Vary your sentence structure: Variety is the spice of life, and this holds true for sentence structures too. Alternating between short and long sentences can make your writing more rhythmic and enjoyable to read. Having different structure descriptions can also help you identify which one works best for your readers and engage more listeners with your content.
Use humor or personal anecdotes: Never underestimate the power of a good laugh or a relatable story. These elements can add a human touch to your description, making it more engaging and memorable.
End with a call to action: a compelling CTA can significantly increase listener engagement.
Tell your listeners what you want them to do after reading your description. Do you want them to subscribe to your podcast? Share it on social media? Visit your website? Let them know what you want them to do, and make it easy for them to do it.
By following these tips, you can write great podcast descriptions that will attract more listeners to your podcast.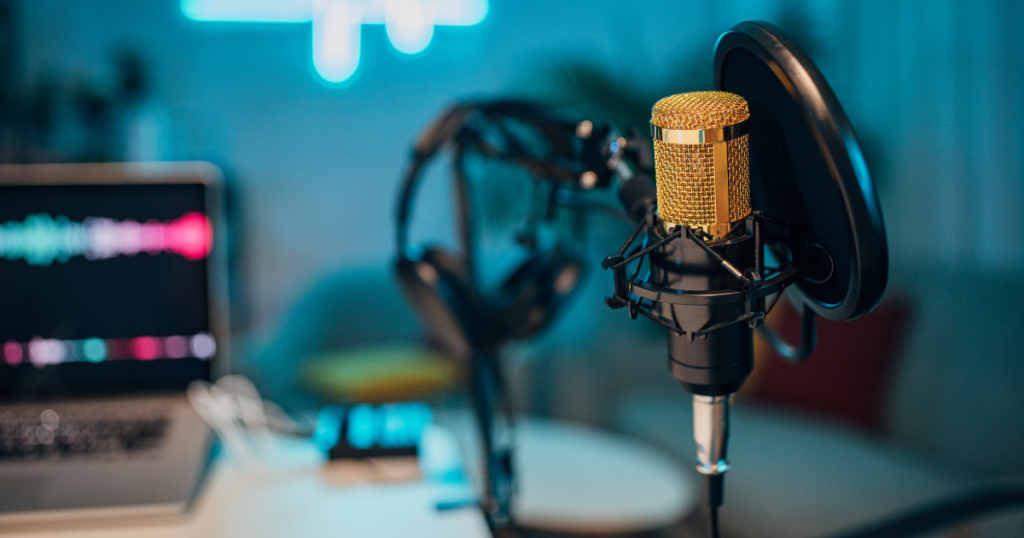 Good Podcast Descriptions:
If you are still unsure how to start or what words to use, check out the following examples as inspiration for your own unique podcast episode description.
"The Tim Ferriss Show" is a weekly podcast where Tim Ferriss interviews world-class performers, from athletes to artists to entrepreneurs. Ferriss asks his guests about their habits, routines, and philosophies for success. The podcast is informative and entertaining, and it's a great way to learn from some of the most successful people in the world.
"The Joe Rogan Experience" is a long-form conversation show with Joe Rogan, a comedian and UFC commentator. Rogan talks to a wide range of guests, from comedians to scientists to politicians. The podcast is known for its free-flowing conversations and its willingness to tackle controversial topics.
"Serial" is a true-crime podcast that covers unique cases in each season. The podcast is well-reported and engaging, and it's a great example of how podcasts can be used to tell compelling stories.
Here Are Some Before and After Examples
Before: The advantages of opening a savings account
After: Never make this mistake with your money!
Before: How to balance a checkbook
After: Do you know this simple trick to balance a checkbook?
Before: How to use The Content Box
After: Ready to master The Content Box in 3 easy steps?
These are just a few examples of good podcast descriptions. By following the tips above, you can write great podcast descriptions that will attract more listeners to your podcast.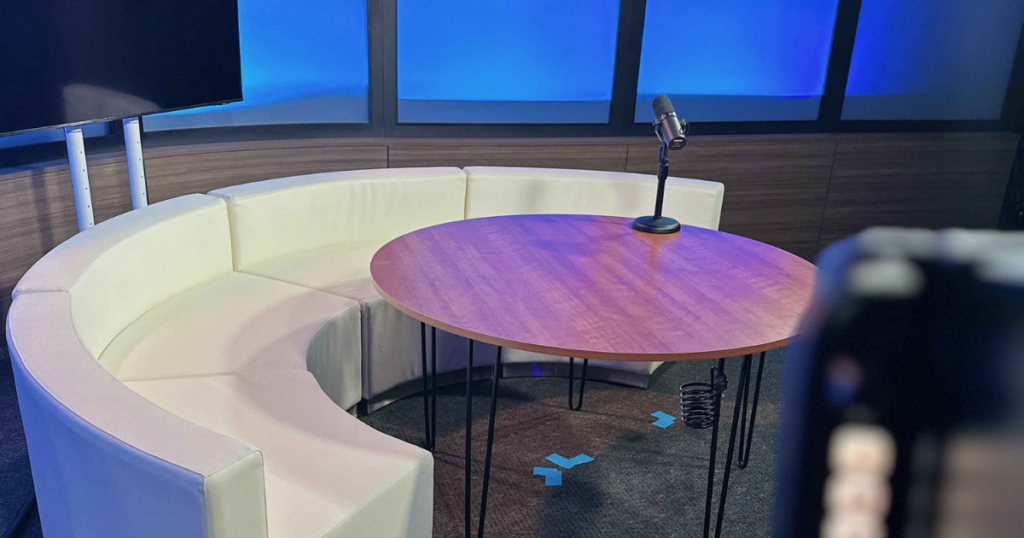 Additional Tips for Writing Podcast Descriptions:
Relate to the listener by describing a challenge they struggle with and highlighting the problem. This not only shows that you understand them but also positions your podcast as a potential solution.
For example, if you're interviewing a financial expert, start your description by talking about how many people struggle with their finances. This will immediately grab the attention of listeners who are struggling with the same issue.
The 'one thing' we will deliver to them in this episode (is the solution).
Once you've related to the listener by describing a challenge they struggle with, you need to tell them what they can expect to learn from your episode. What is the one thing you're going to deliver to them that will help them solve their problem?
What gives the hosts and guests credibility (Why our solution is credible).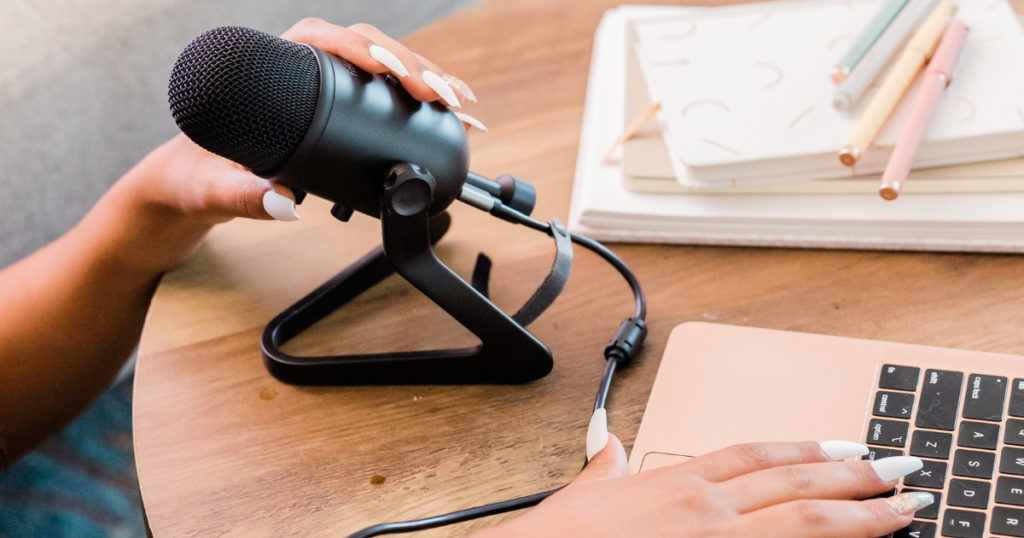 Finally, you need to give your listeners a reason to trust you and your solution. How are you qualified to give them advice on this topic? What are your credentials? What makes you an expert?
To wrap up, keep in mind that your podcast description is much more than just a summary of your episode. It's a unique opportunity to captivate potential listeners, showcase the value you offer, and make a lasting impression.
By following these tips, you can write podcast episode descriptions that are clear, concise, engaging, and credible. These descriptions will help you attract more listeners to your podcast and help you achieve your goals.
Two Brothers Creative: Content in a Box
Together we'll identify actionable steps you need to take, from selecting channels that best capture your audience's attention to creating memorable storylines that keep them engaged. Say goodbye to confusion, wasted time, and financial underperformance with Two Brothers Creative.
And listen to our podcast, Midwest Mindset, for more free and helpful resources for your business and podcast marketing every Monday!
If you need help with your content marketing, get started for free when you contact us today.