The Benefits Of Video Podcasts For Businesses in Omaha
With inflation taking a swing at large and small businesses, many business owners are looking for new and creative ways to market their businesses. If your marketing mainly consisted of posting on social media up until now, you have more effective options.
If you already run a marketing strategy that takes a multipronged approach, your Omaha business can find itself without a lot of options. One area that most businesses haven't taken advantage of yet is a video podcast.
If you're not clear about what a video podcast is or its benefits, keep reading for a quick look at video podcasting and what it can do for you.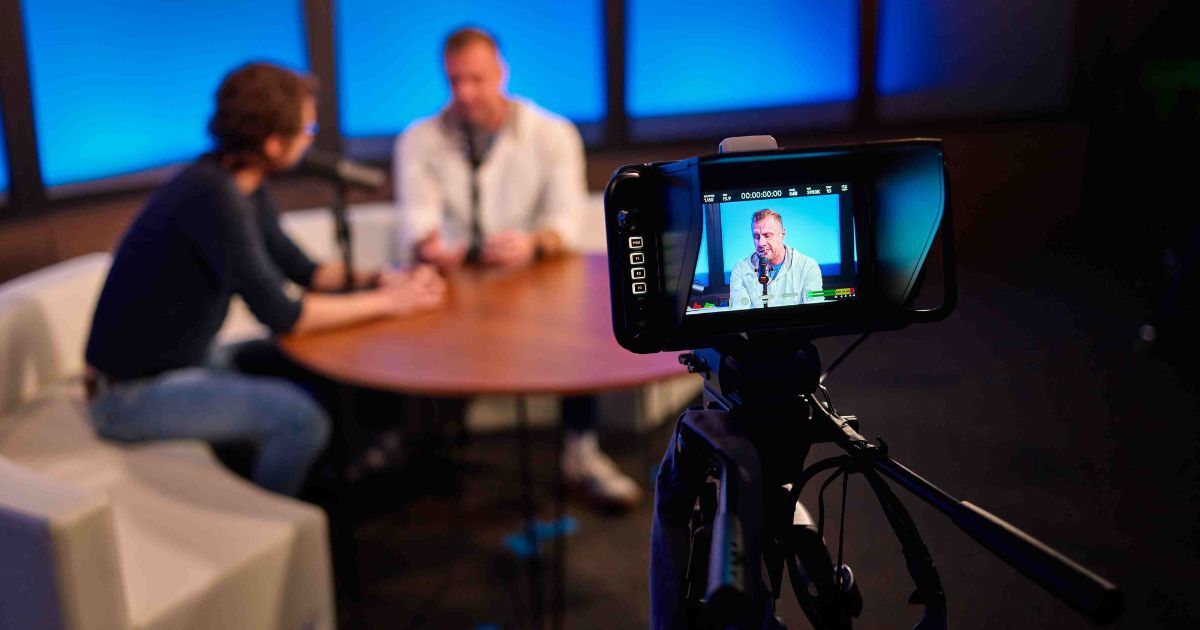 What Is a Video Podcast?
When most people hear the term podcast, they almost automatically think of the pure audio productions they hear through primary audio streaming services or dedicated podcast apps. These audio podcasts typically cover a specific topic or, in the case of narrative podcasts, tell a story through a series of episodes.
A video podcast takes the same basic approach; it simply makes use of a different medium.
Rather than strictly audio podcast production, video podcasts marry that audio with video.
There are a handful of approaches to this.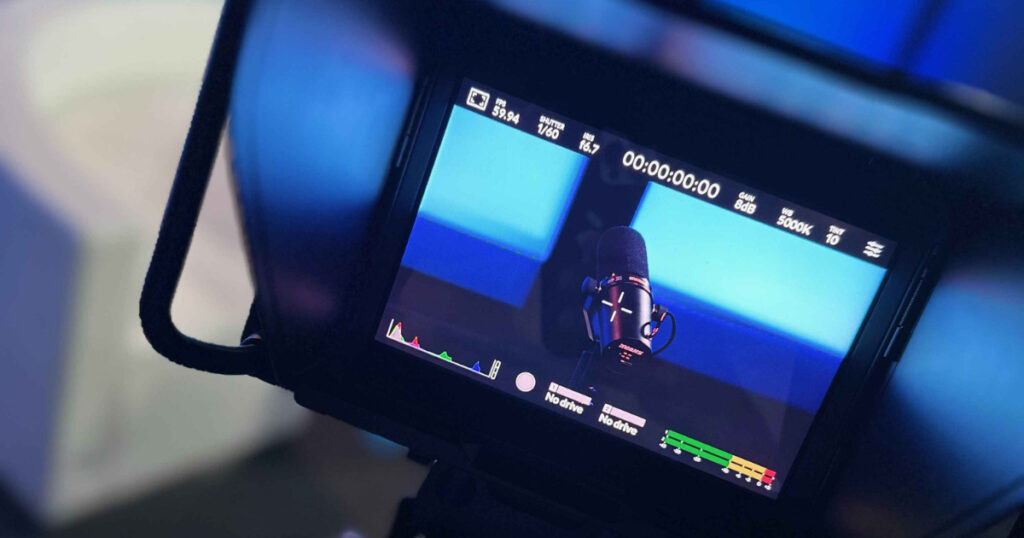 Static Image Recording
Static image recording is a bit of a misnomer, but it gets the basic idea across. You essentially take the audio from a traditional recording and import it into video production software.
Then, you use a single, static image as the visual for the video. The same image shows for the entire duration of the video.
In-Studio Recording
For those with the space or access to a professional recording studio, you set up a video camera in the recording space. You conduct and record the episode as you always would, but with the video camera running.
Then, you can splice together the higher-quality audio recording with the video from the camera.
Remote Recording
One of the more common approaches for capturing podcast videos is remote recording. Again, you conduct and record that audio as you usually would. For the video element, you can employ video conferencing software that includes a recording option.
Any or all of these approaches can work for your Omaha video podcast.
Starting a Video Podcast
Starting a video podcast isn't substantially different from starting a traditional podcast. It begins by choosing a general topic. For businesses, it's typically something closely related to either the specific company or industry.
For example, an accountant could start a personal taxes podcast or a business taxes podcast. Once you zero in on the topic you want to cover, you must decide on a format.
While there are a lot of different podcast formats out there, most business podcasts will take one of the following formats:
Interview
Solo
Co-host/Conversational
Remember that while you can stick with just one of these formats, you can mix things up by having someone on to interview with a typically solo podcast.
Video Podcasting Gear
If you choose to launch a video podcast, there is some essential gear that you'll need. The most common equipment includes:
USB condenser microphone
Pop filter
Decent computer
Video recorder
Tripod
There is a lot of other gear that you may want at some point, but those are the bare minimum essentials. You'll also need some audio and video editing software.
Gearing up and learning how to use that gear is often a steeper learning curve than many people want to deal with. In those cases, outsourcing your video podcast production is often best.
With those video podcasted essentials out of the way, let's dig into the benefits that video podcasting can bring you.
Branding
Video podcasting is an excellent branding opportunity for you. For one, it lets you get the name of your business out there regularly. It also enables you to work on the logo of your company.
It's also an excellent opportunity to demonstrate your core brand values. For example, let's say that you've built your brand around friendliness. Your podcast should lean into that value by treating guests with much cordiality.
Returning to the accounting business example above, you might embrace professionalism as a core value if you focus on business taxes and accounting. In that case, you'd want to uphold professional standards on your podcast. For example, you'd probably avoid folksy sayings or foul language.
Expanded Reach
Another critical benefit of video podcasting is expanding your reach and building a bigger audience. While it might not be a significant consideration initially, developing a big enough audience on YouTube can turn the platform into a revenue stream for you.
Videos or just video clips are also very versatile. You can post them everywhere on social media, whether Facebook, TikTok, Instagram, or even Twitter.
Your video podcast is often a source of ready-made content that can reduce the burden of creating all-new content for multiple social media profiles.
Let's say that you had a fascinating interview on your podcast. The odds are good that you can pull anywhere from 10 to 30 clips from that video. That's a lot of easy posts for your social media profiles.
SEO
Any business conducting marketing online these days, meaning just about 100 percent of them, must consider search engine marketing. In particular, you must think about SEO for Google, which controls over 90 percent of the search engine market share and effectively writes the rules of SEO.
While it's probably an oversimplification to say that Google's algorithms love video, it's not much of one. Creating a multimedia podcasting strategy that includes video will generally net you better results regarding page rank results.
Of course, this works best when you create an overall marketing strategy. For example, when picking your particular podcast episode topics, you'll want them to align or dovetail with other marketing content like blog post topics.
Videos often see higher levels of engagement on social media platforms as well. After all, how often do people you know to share a video over a link to something like a blog post? How often have you shared videos?
Build Trust
Building trust with your audience or customer base isn't an overnight thing, but video can help with that—human beings like seeing other human beings' faces. True or not, many believe they can evaluate someone else's character by watching their faces.
How often have you heard people say, "I need to look them in the eye." That's just a variation on the theme of wanting to see someone's face when they, for example, claim the kind of business they run.
Video podcasting also lets people see you interacting with other human beings. If you seem genuinely interested and empathetic toward someone else, it'll make you seem like someone that most people want to do business with at some point.
If nothing else, you can tip the scale in your direction by letting people see you carrying out your podcasting.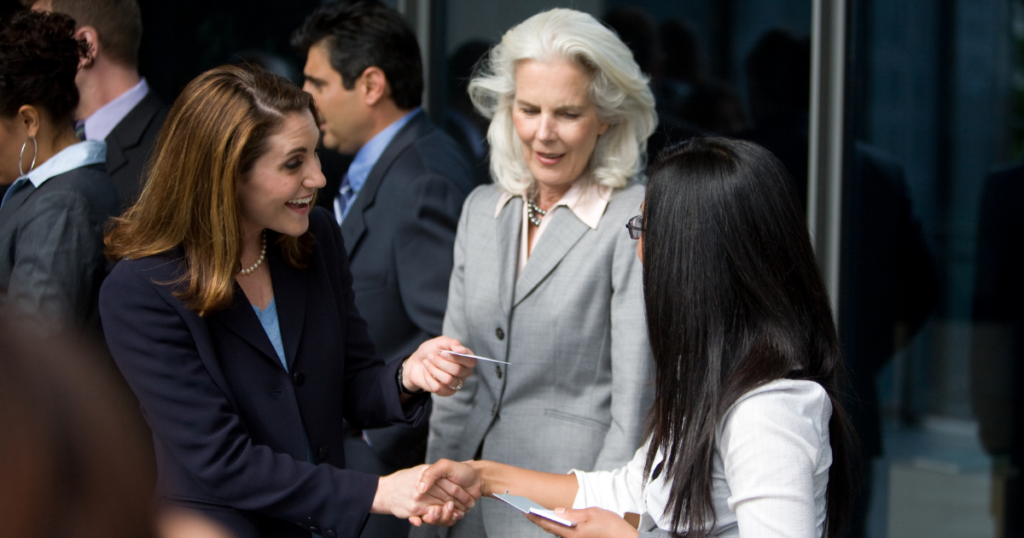 Enhanced Nuance
If you took a speech class or communication class somewhere along the line, you probably heard that a lot of communication is nonverbal communication. Upwards of 80 percent of what we communicate may happen non-verbally.
While a very expressive voice can overcome some of that gap, it can't overcome all of it. That means that your average, audio-only podcast loses the majority of meaning that the host and any guests might convey.
Let's say you use many big hand gestures when you talk, even when you speak in the studio. Capturing all of that on video lets your audience interpret your meanings far more clearly and accurately than simply hearing you talk about something.
The video also lets your audience see the facial expressions of everyone involved. While practiced hosts and interviewers will often develop good control over their expressions, that's generally less true about guests on a podcast.
An excellent facial expression can add layers of nuance to someone's statements.
A Video Podcast for Your Business
The benefits of video podcasting are extensive, but you may not have the time or expertise to produce it all yourself, making this daunting and overwhelming.
We are ready to help you no matter how big or small your needs may be. From tips and techniques to equipment recommendations, editing, production, coaching and development, we are here to help – whether you hire us or not.
Most business owners struggle to become more visible because they don't have the time or money to market themselves. Our turnkey video podcast marketing system will help you generate new leads and bring home new revenue.
Book a FREE strategy call today, and let's talk!