Podcasting Is The Secret Weapon For Marketing Your Small Business
We've all seen it: the podcasting industry is becoming incredibly lucrative for entrepreneurs and content creators alike. Having a podcast strategy is essential for any small business wanting to make it big.
Podcasting may not be new, but its popularity is at an all-time high. In this Midwest Mindset (The Omaha Podcast) episode, we delve into the magic of podcasts with Erik Johnson, The Podcast Talent Coach, to learn how this tool can be a lead generator and a revenue machine for your growing business.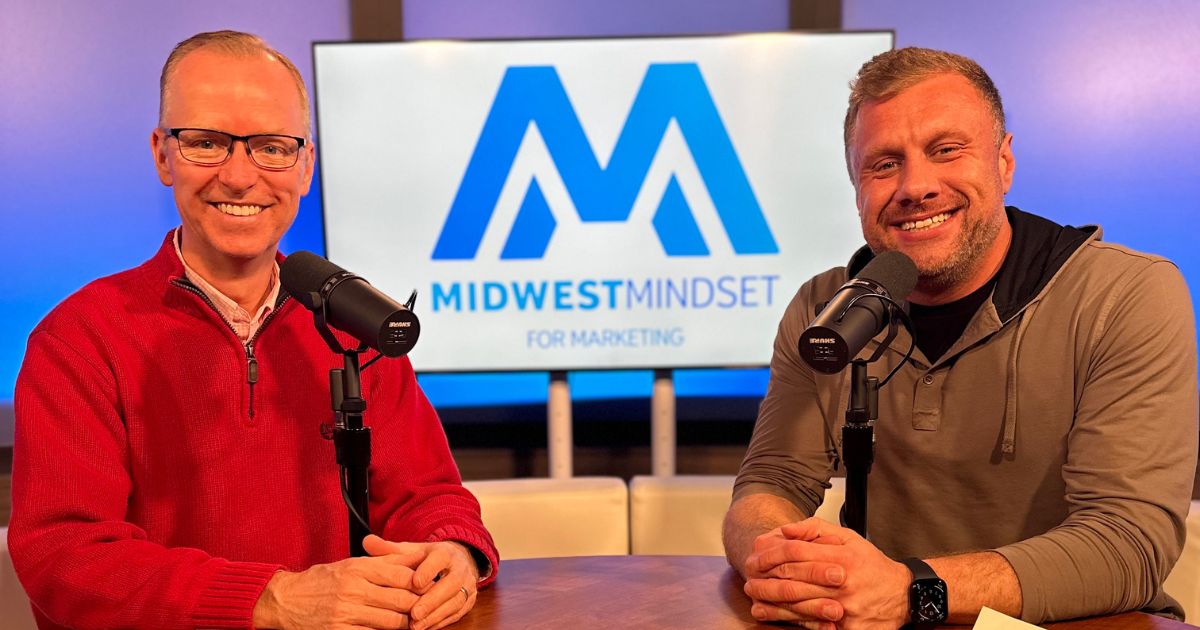 Podcasting: The New Tool for Success
To understand what a podcast strategy is, we first need to know what podcasting is. Put simply, it's a type of audio content that can be shared on various platforms like Apple Podcasts, YouTube, or Spotify. In today's digital age, podcasts are seen as a form of audio entertainment and a hobby to record. 
But for us, business owners and entrepreneurs, they are much more than that. Stop thinking of podcasts as entertainment shows and start thinking of them as what they are: a marketing tool, and not just any tool. Podcasting is the most affordable and effective marketing tool for small businesses today.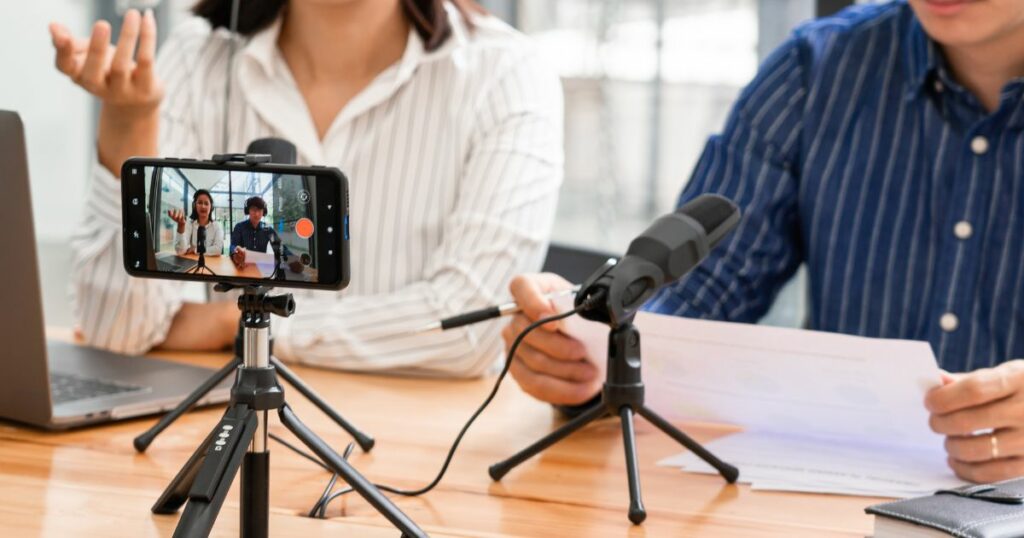 The power of podcasting in marketing comes from its audio format. Audio leaves the door open for the imagination to create a perfect image. This makes it easier for potential customers to relate to your idea and eventually reach out to your business.
But like any marketing tool or project, we can't just dive in without a plan. To optimize our results, we need a podcast strategy, basically, a structure for our podcasting content to reach more people and produce more revenue.
Your Podcast Strategy
Before hitting the record button, there are a few things you need to know. To create an excellent podcast marketing strategy, you'll need to identify the following aspects.
Understand Your Target Market and Ideal Customer
Take the time to really delve into who your customers are, what they want, and how they interact with your brand. Understanding what motivates them can help you develop ideas and topics your customers will find valuable in a podcast. 
Define the Message You Want to Convey
Whether your goal is to inform, entertain, or inspire your listeners, your message sets the tone for the entire show. Also, make it clear and concise and follow a style for each episode.
Remember to keep things authentic to your brand and ideals; Having authentic content marketing that sets you apart from other podcasts will make it more likely to be shared.  
Decide on a Call to Action
Always have a clear call to action for your listeners. Whether it's subscribing, leaving a review, or joining your email list, make sure to communicate to your audience your call to action clearly and have the proper resources in your platform for them to do so.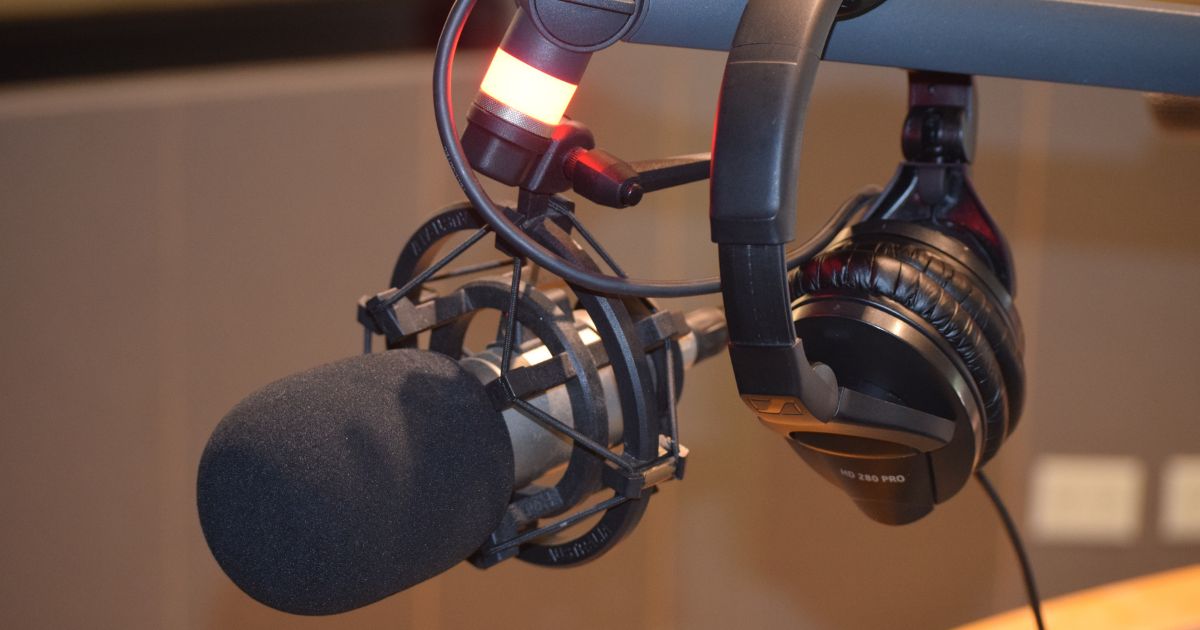 Podcast Strategy Pro Tip: Create New Content From Your Podcast
One of the greatest podcast benefits is re-purposing your content, allowing you to reach more people by bringing valuable content to the different online platforms.

Don't be afraid to experiment with different formats to find the ones that give you the best results; your podcast content can be used for blog posts for Facebook, video reels for Instagram, email newsletters, etc.
SEO Friendly
SEO is often overlooked when it comes to podcasting, but it is actually an easy tool to optimize for search engines.
You can quickly boost your visibility and attract new listeners by researching and identifying the right keywords and including them in the titles, descriptions, and show notes. 
Connect With More People
A podcast isn't just a space to connect with your audience; it's also great for connecting with influential people and significant leads. Let's be honest; we all want to be featured in someone's podcast; when you invite a special guest to your show, this creates a win-win relationship between you and the guest that can lead to future business opportunities.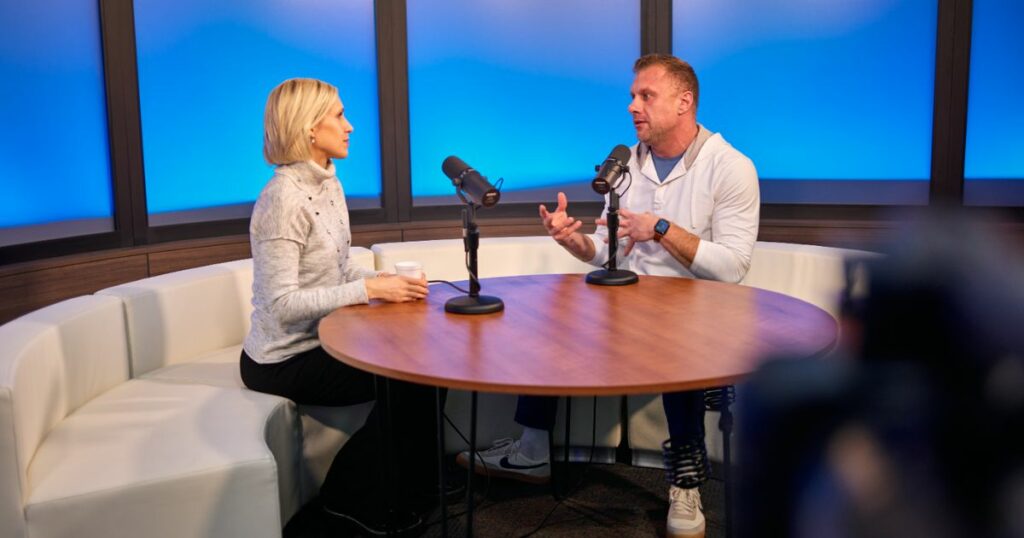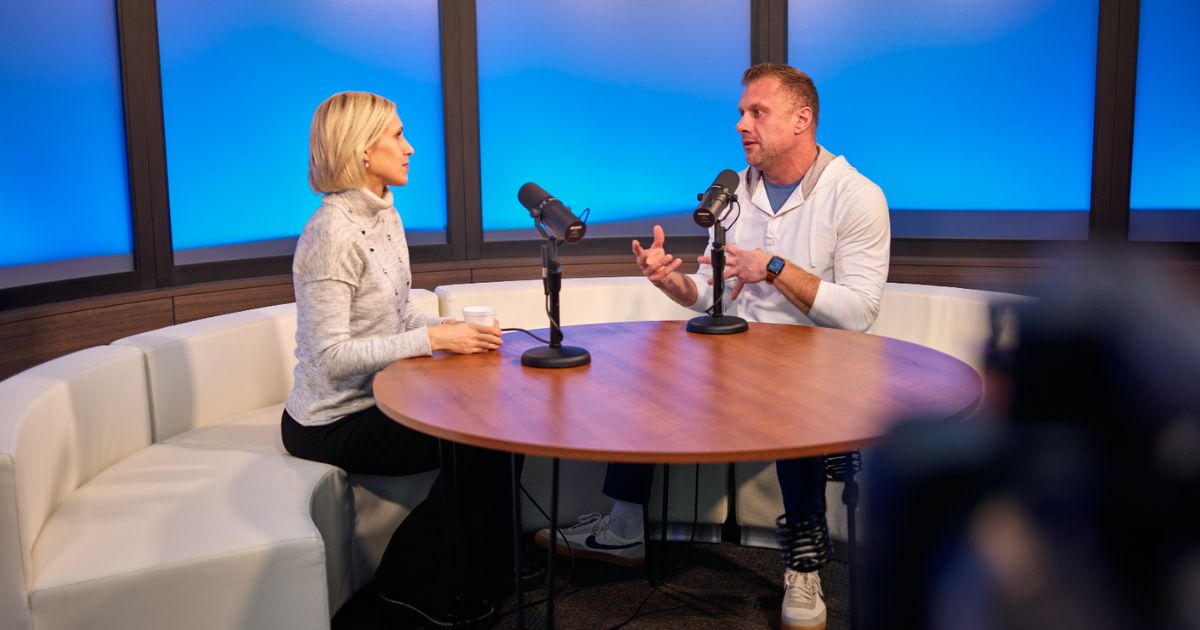 Want To Start Your Podcast Strategy?
Ready to start your own podcast journey? Look no further; Two Brother Creative is here to help you make your business dreams come true. Our team of professionals is equipped with the best audio and video technology to make your content marketing the best in the Midwest.
We'll help you create a personalized podcast marketing strategy. Start seeing the results you want for your business TODAY.
Book a FREE strategy call with us.