The best podcast launch strategy: 7 pro tips
Podcasts are becoming increasingly popular and competitive, that's why starting your own can be intimidating without the right podcast launch strategy and proper steps.
But where do one even start? Here are 7 of our essential tips to start podcasting the right way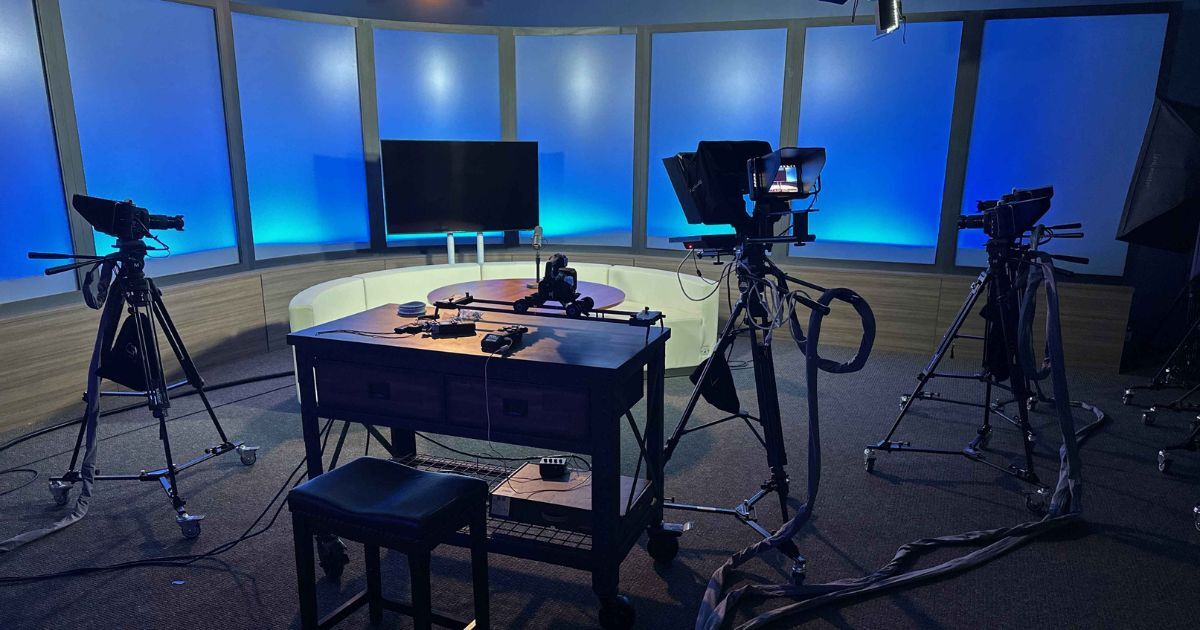 1 Get Painfully Specific
Defining a very specific and niche audience is the first step to a successful podcast. It's crucial to be as specific as possible when searching who you are trying to reach, as this will help you create content that actually resonates with a specific group of people.
You may think that the more people you can reach with your podcast the better, but in reality, It's more difficult to gain a faithful audience if you don't have a specific profile in mind. When you try to appeal to the masses you have to water your content down, and let's be honest, why would someone listen to a water down podcast that doesn't really get deep into anything?
Without knowing who exactly you are trying to reach, it's easy for your content to get lost in the sea of podcasts who are competing to appeal to a vague demographic. So remember: be as specific as you can.
2 Define your listener profile
Once you have been super specific and really know who you are targeting with your podcast, you can create content that resonates with that group more effectively. You will have an understanding of what topics they find interesting, as well as their needs, desires and motivations.
With this information you can create a powerful profile list with the characteristics of your target audience.
Let's say you have a podcast about yoga and motherhood; your ideal listener profile probably be something like: pregnant woman or with kids, between the ages of 29 and 40 who is seeking an effective exercise routine that fits into their busy lifestyle. Then, when she finds your podcast, she will have a feeling that the show was personally made for her.
3 Create your one-sentence mission statement
Now that you have your ideal listener and profiled all figured out, the goal is for them to actually find and want to listen to your show, ¿how do we do that? Well, there's a few important things to consider when making a great podcast description.
Describe your show in 10 words
Just 10 words is enough, no more.
Pitch your show in one short sentence that just describes what your podcast it's about. This will be in all your episodes and in your social media, so try to make it something easy to remember to help your audience spread the word.
It must ONLY describe your show
If your one sentence statement can match another podcast, then it's not specific enough. Again: make sure your description REALLY tells the listener what you show it's about, this will also help you stand out from the crowd among the other podcasts.
No vague language
Remember: there's millions of shows on the internet that are probably talking about something related to your topics, so don't use vague language, this will only allow your podcast to get lost. Don't use adjectives like "awesome" , "amazing" or "beautiful" or features like "interview", "stories" or "news". Instead make every word meaningful.
Call your target audience
Ask yourself what makes your audience different and what inspires them, and use that to your advantage to really attract and invite them to listen.
By putting in practice this few tips, you can go from something like this
"An In-depth podcast about all the tips and strategies about marketing "
to something like this
" All about local SEO for small business owners"
4 Convince your audience that you are the expert
Ok, this might sound intimidating at first, but really ask yourself: why am I the perfect person to host this podcast? What are my expertise and why should people listen to me?. Remember: before you convince your audience you have to convince yourself.
We believe that the best way to convince your audience is to inspire them. You can do this by telling your origin story, telling your listeners your journey, what have you learned along the way, your conflits and how you solve them. Tell about the moment when you realized you could achieve your grand vision, especially, make sure to tell them the transformation you underwent and that you'll help them undergo it with your podcast.
In summary:
Origin story,
Your grand vision
The transformation you will help them achieve.
Feeling confident and trusting your work will also make your listening trust you. But above all, you will inspire an audience that will stay tuned to learn about your expertise and history.
5 An easy name and a flexible format
A good name should be easy to remember, appealing to your audience , and immediately convey what your show is about. Your podcast's name will become its identity, so it's essential that you take the time to come up with one that resonates with potential listeners.
Your audience will first tune in because of a catchy name and a specific one-sentence statement, and later decide to stay because of the value of your content. So the last thing you want to do is waste space from your title with unhelpful information, like your own name or the word "podcast" or "show". Make every word count.
it's probable that the person already knows they are listening to a podcast and don't really care (at first) for the host's name, so put your efforts on targeting your preferred audience instead.
Avoid name like:
Julia´s weekly podcast: everything tip you need to know about business
And use instead names like
Easy SEO for small business owners
Once you have your name ready it's time to define a format for your podcast , the best way to do this is by trial and error, by experimenting with all the formats until you find the one that works the best with your topics and audience.
Here are some format you could try:
Interview
the classic question and answer conversation with at least two people
Storytelling
A captivating way to tell a story, with special attention to detail, almost like reading from a novel.
Talk Show
Like the ones on TV, with a charismatic host that guides the conversation to the most interesting life aspects of the guest
Monologue
a classic solo show, usually the host is the one doing the talking
Call-in/Ask me anything (AMA)
The host receives questions from his audience, either previously selected or from the live comments, to answer during the show.
Just remember: what worked one day might not work another, so don't trap yourself in one format, it's ok to continuously experiment to find ways that fits your content.
6 Bring it all together: your show's premise
You are almost ready to start your podcast, you have your target audience, name, format, origin story and everything, so now what?
We encourage you to take a look at these questions. This will help you to define your show's premise, to really understand where you are and what direction is best for your podcast to go.
WHO is the show for? (Target Audience)
WHY are YOU leading the journey? (Origin Story)
WHERE are you taking them? (Destination, Grand Vision)
WHAT transformation will they undergo? (Transformation)
HOW are we getting there? (Format)
WHEN is this happening? (Release cadence)
You can reel in new ideas from each of these questions that your niche audience will enjoy, you already have all the answers from the previous podcast tips, it's a matter of making them into topics and developing each one.
7 Invest in the right equipment
You have all the layout for your show ready, now comes the fun part: record the podcast.
It's important to mention that the value of your content is the most important thing for a successful podcast, however, having the right equipment can also make a huge difference in how well received your podcast is. Investing in quality equipment will ensure that your audience is getting the best of the best and stays for longer.
This is the list of our recommended equipment for a high quality podcast:
Microphone: Shure SM7B Vocal Dynamic
Microphone stand: Podcast Pro Mic Boom Package
Audio Interface: Focusrite SCARLETT SOLO 3rd Gen
Cámara: insta360 Link
Headphones: Audio Technica ATH-M20X
Ring Light: LED Ring Light 10
This is what has really worked for us and what we swear by, but the best way to find out what equipment is best for your podcast, we recommend you to do a thorough research of all the equipment characteristics until you find the ones that fits the most with your space and setup.
Launch your podcast
Congratulations! You are now ready to start a successful podcast with a niche audience and compelling stories that inspire your listeners.
We encourage you to be up to date with the latest trends changes, so you can keep improving your podcast strategy moving forward.