The Secret Behind the World's Most Successful Salesperson
Referral marketing and business networking are the sales secret behind the world's greatest salesperson: Joe Gerard. Have you ever heard of him?
Joe Gerard is listed in the Guinness Book of World Records as "The World's Greatest Salesman."He has sold more cars than 95% of car dealerships in North America, more than 13,001 in total and kept most of his clients through the years. How did he do it?  
Today we find out what his sales secret is!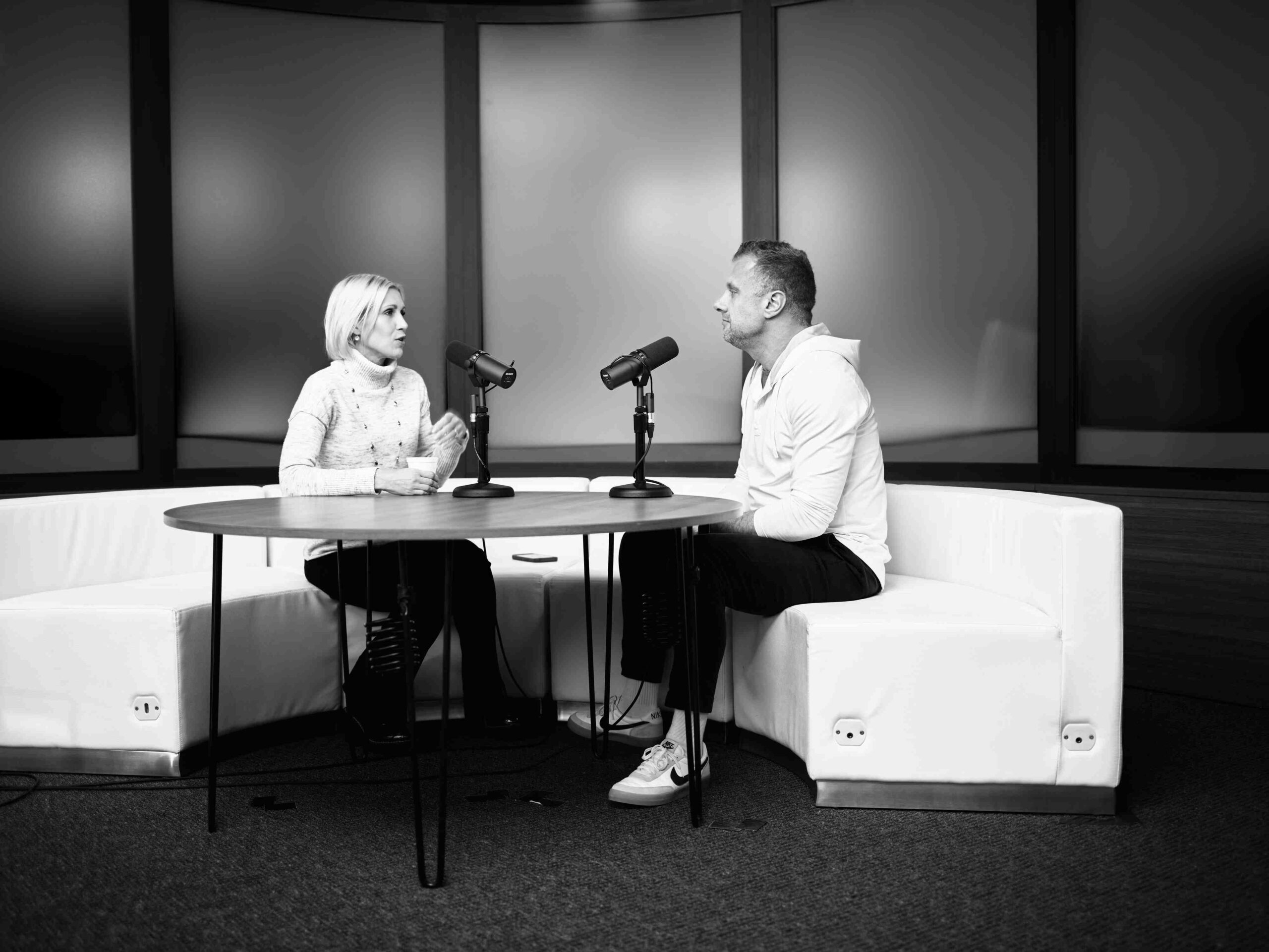 The Sales Secret for Small Businesses
In today's Midwest Mindset (The Omaha Podcast) episode, we learn from Joe´s business story that there IS a secret to his success. The best part is that this secret is something you can easily apply, like marketing and networking for your small businesses. 
Marketing or Sales?
It might seem confusing as we talk about the greatest salesperson and focus the discussion on marketing; what does one thing have to do with the other?
First, you must understand that marketing is your overall strategy and that includes sales. Yes, sales is a part of your marketing and you need both to effectively grow your business. Like Marketing, sales is understanding human psychology to know what people want and need.
What drives your ideal customer? If you don't know, how can you make their life better? Businesses struggle to generate leads without an effective understanding of their customers and marketing strategy.
The False Stereotype For Sales
Many people have a negative outlook on sales, such as the stereotypical 'used car salesman' trying to manipulate you into buying something you don't need. That is not what real sales is about.
Sales is not about convincing someone to buy a product or service they don't want or need. Good salespeople focus on identifying a prospect's problem and offering the right solution. It's about being empathetic and understanding their needs.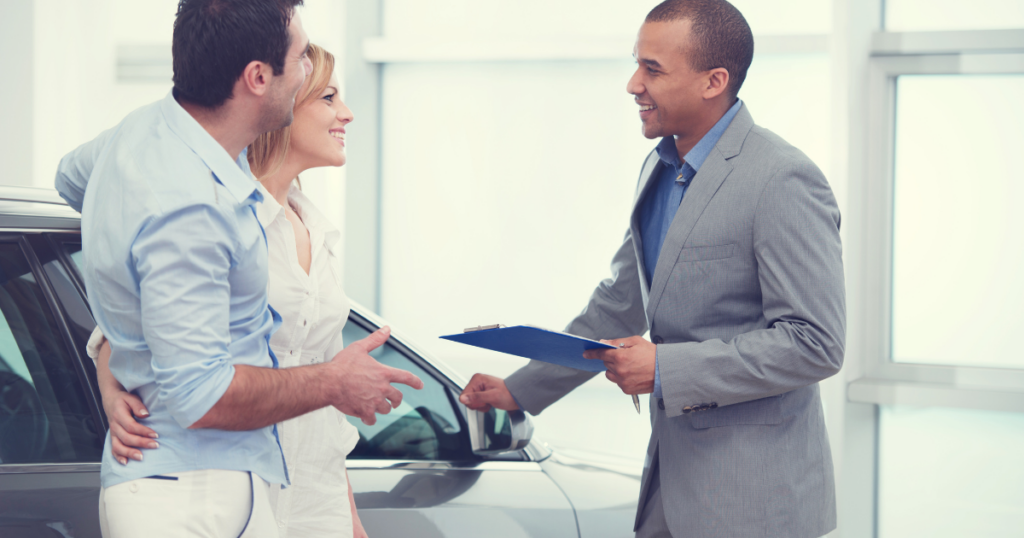 Business Networking
So how do we achieve what Joe Gerald did? How do we make and maintain revenue in the long run?
Of course, he mentions that hard work and being likable is a plus, but let's be honest: millions of hardworking and likable people still need help with their sales and marketing.
The secret of Joe's success was simple: build relationships with your customers.
As business owners, we are always focused on the next job, the next customer, the next sale, but maybe we should follow Joe's lead and focus on our current customers. How are we building those relationships? As Joe discovered, cultivating those relationships is the secret to being the best version of your business self.
Nurture Relationships With Your Current Clients
Focus on the customers you already have; instead of just putting efforts into getting new ones, prioritize keeping your existing clients happy. Take the time to listen to their feedback and understand their needs. Improve their experience and keep up with them to ensure they become loyal customers.
Personalize Your Message
A key aspect of networking is personalized communication and embracing the power of the little things. A perfect example of this is what Joe did with his more than a 13,000 handwritten personalized thank you cards he would sent out monthly. 
Think of ways that you can personalize your relationship with your customers. What will give them a special experience that they will never forget? Pay attention to your customer's interests and use that to create a personalized massage that resonates deeply with your clients.
This can be as simple as an email, or a text message, and as elaborate as a gift basket or business dinner date.
Keep in contact
Focus on keeping and nurturing your relationships with your clients alive. Make time to contact them regularly, not just when there's a new offering, but to keep them updated on important information. These regular check-ins keep your business on their minds and show that you actually care.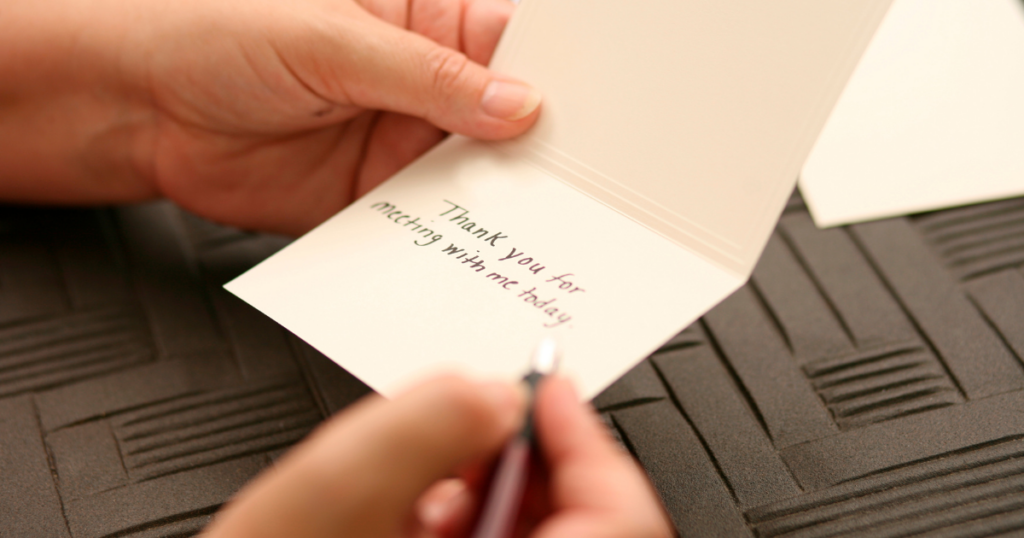 Referral Marketing
Referral marketing is one of the most effective ways to grow a small business. It involves getting your existing customers to spread the word about your business to their friends, family, or colleagues. Referral marketing can help build trust and credibility, as people are likelier to trust referrals from people they know than from business ads.
Referral is achieved with excellent service. Just as Joe did with his clients, he reached more and more people by being present and having that connection with his customers. You can do it as well, it just takes time to put effort into your customer's relationships and focus on the little things.
Get Your Business Growing Today!
As small business owners, we know the struggles of trying to do everything by ourselves.
Business owners need to connect with their customers, network, and start referrals going. Having a great marketing strategy on top of all that can seem impossible. and let's be honest: it´s a lot of work.
Leave that to us so that you can focus on what your business needs from you: the time and effort to connect with customers. We offer the proper tools and resources and are ready to take over and help your business get the visibility it deserves. At Two Brothers Creative, we have a team of experts on marketing, podcast, and production ready to make your business grow. Get your FREE strategy call today.