How to Create an Omaha Content Strategy for Your Business
If you don´t have an Omaha Content Strategy tailored to your local business, you've likely experienced some frustration as you navigate the ever-growing world of digital marketing.
But don't worry; with a little planning, creativity, and knowledge on how to craft killer content, your products or services will surely stand out in no time!
In this blog post, I will share my experience and expertise as a successful small business professional in creating high-quality content for success online.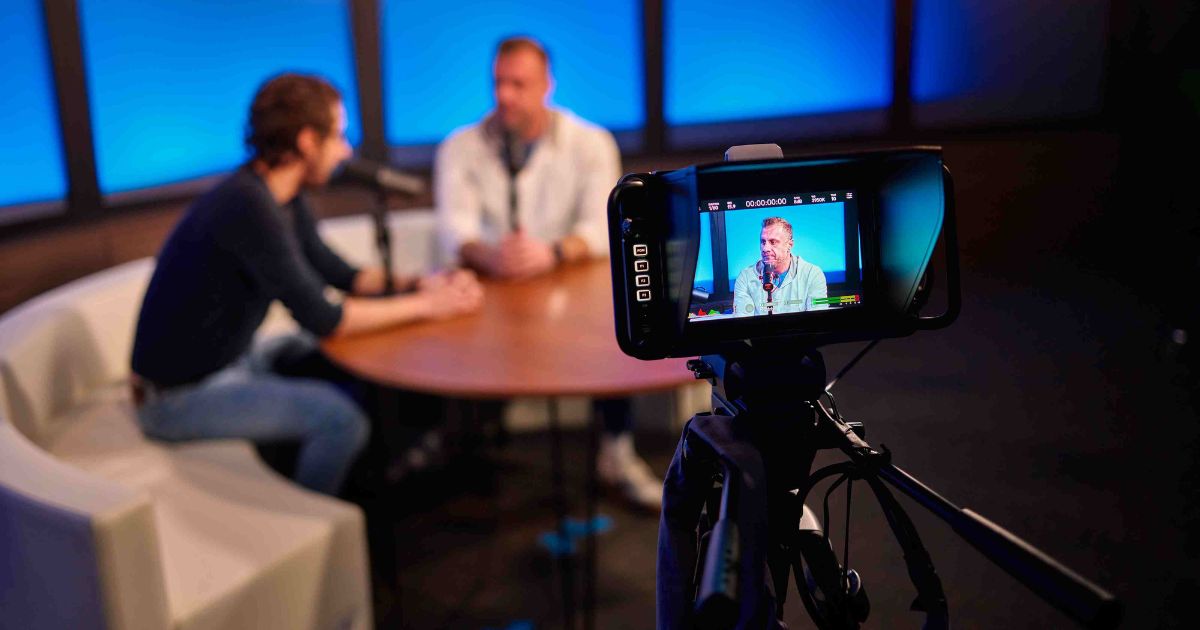 How to Create Killer Omha Content Strategy
Creating captivating content that captures potential customers' attention isn't easy — especially since so much competition has saturated the internet.
I remember when I first started my own small business in Omaha, Nebraska. I was excited and eager to get the word out about my products and services.
But despite all my enthusiasm, I quickly realized that creating quality content to engage my audience was no walk in the park.
That's when I embarked on a journey to master content marketing, and today, I want to share with you some of the strategies that have helped me along the way.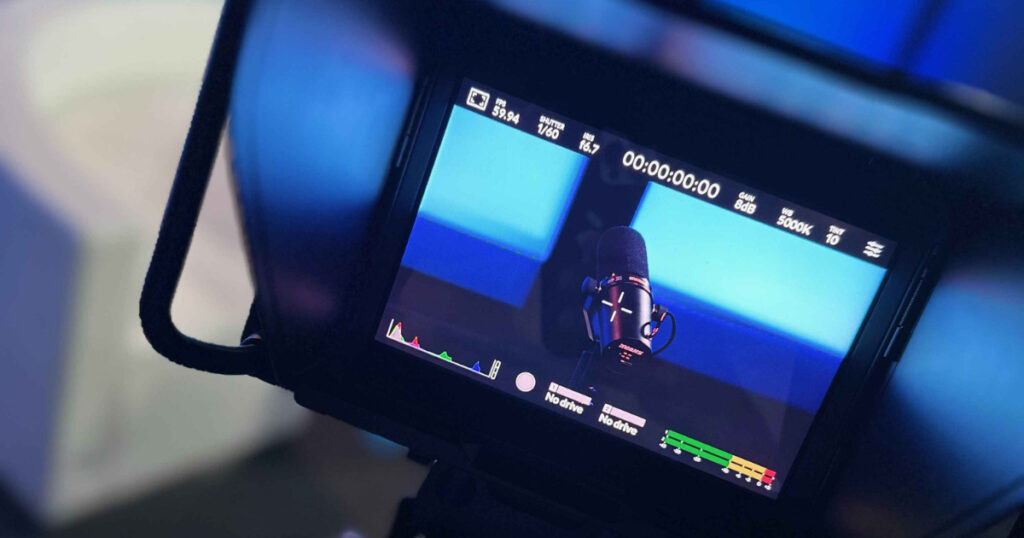 Why a Quality Omha Content Strategy Matters
The digital landscape is a crowded place, and to stand out, you need to create killer content that speaks to your target audience.
The right pieces of content not only boost brand awareness but also build trust and credibility. It's essential to understand your buyer persona and create content tailored to their needs and interests.
I once wrote a blog post that I thought was going to be a huge hit. I spent a long time on it, pouring over every word. But when I published it, the response was… underwhelming.
That's when I realized that understanding my audience was more important than crafting perfect sentences.
Types of Content to Consider
When planning your content marketing strategies, it's vital to diversify the types of content you produce.
Blog posts, long-form articles, case studies, videos, and podcasts are just a few examples of the formats you can explore.
In my experience, Video podcasting has been instrumental in helping me reach a wider audience because it offers a convenient and engaging way to consume content.
Unlike other forms of content, such as written articles or blog posts, video podcasts provide a more immersive experience that allows viewers to feel like they're part of the conversation.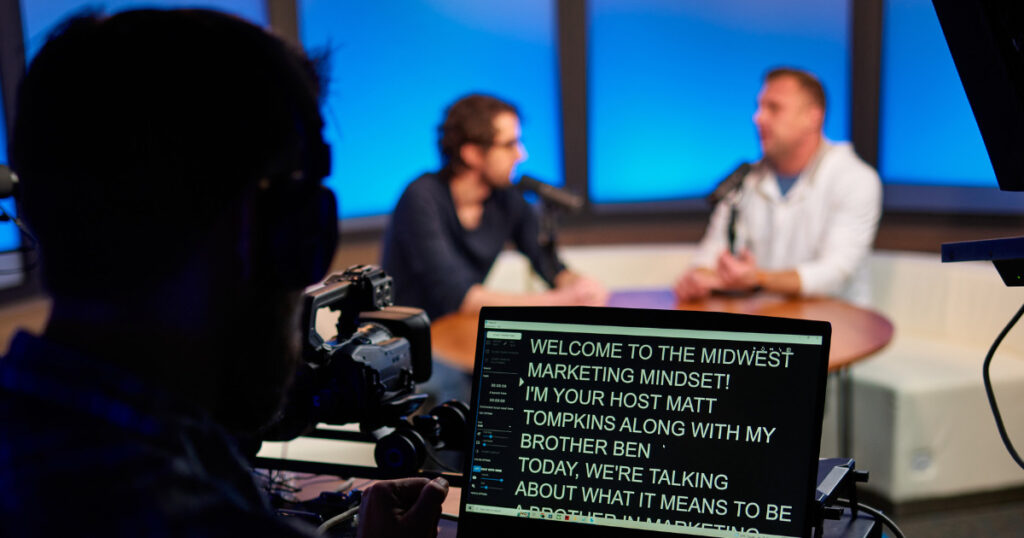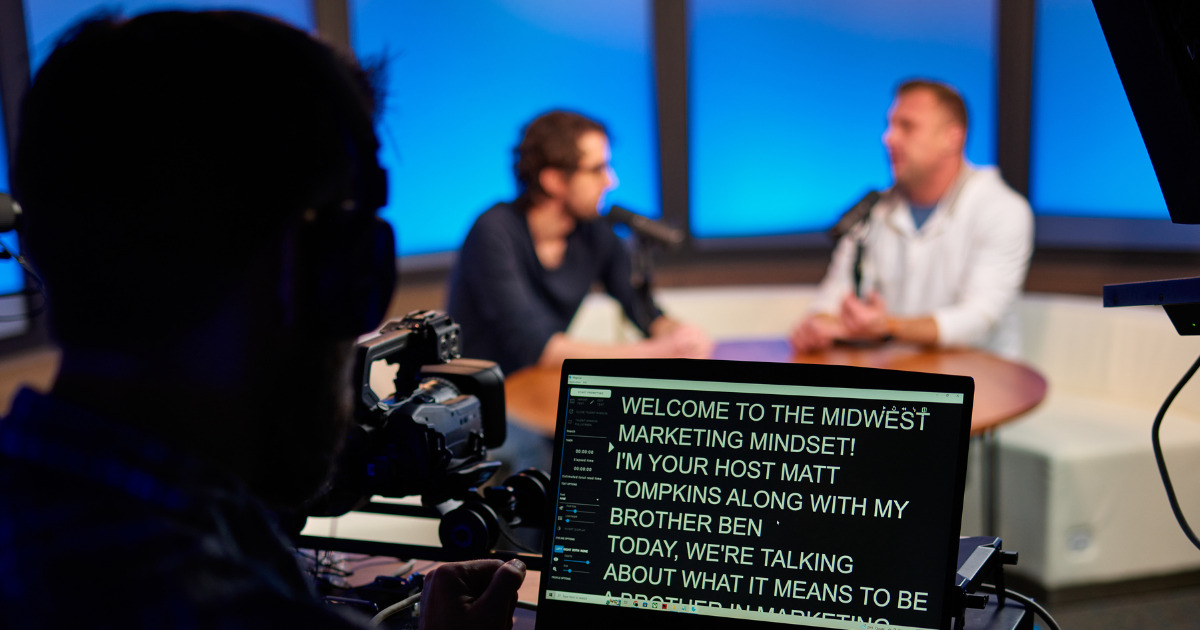 Creating a Content Strategy that Resonates
To create killer content that resonates with your audience, start by developing a clear understanding of their needs, preferences, and pain points.
Use tools like Google Analytics and social media channels to gather insights and fine-tune your content.
I remember when I first started using Google Analytics, I was amazed at the wealth of information it provided. It quickly became an invaluable resource in my content marketing efforts, helping me tailor my content to better meet the needs of my audience.
Developing a Consistent Content Strategy
A successful content marketing strategy requires consistency.
You can't just publish a few blog posts and expect to see immediate results. It takes time, effort, and patience to build a loyal following and see a return on your content marketing investment.
Back when I first started, I would get discouraged when I didn't see immediate results. But I've learned that consistency is key, and over time, my content marketing efforts have paid off in spades.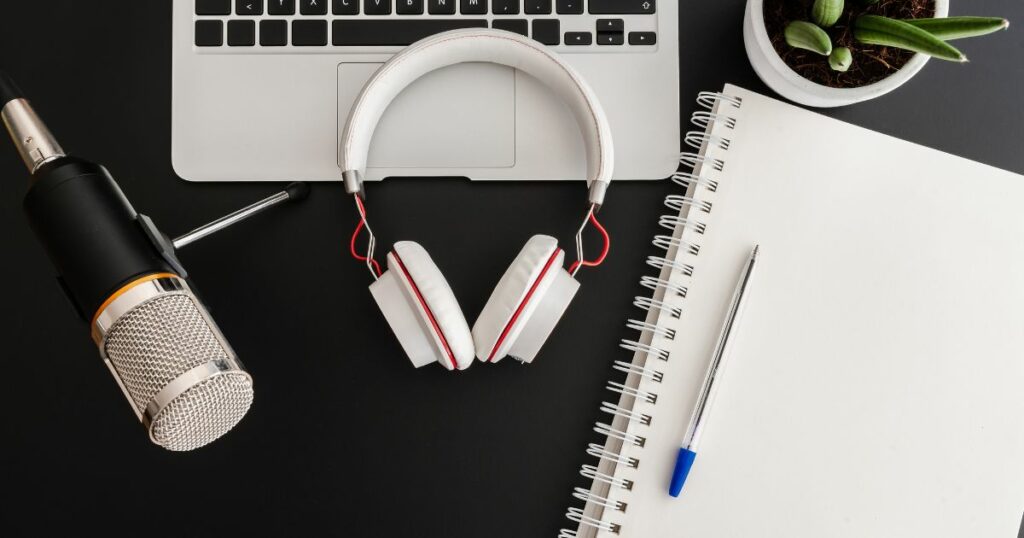 The Power of Storytelling in Your Content Strategy
Weaving storytelling elements into your content is a powerful way to connect with your audience on a deeper level.
Sharing personal experiences and anecdotes helps humanize your brand, making it more relatable and memorable.
When I started incorporating stories into my content, I noticed a significant increase in engagement. It turns out that people love hearing about the challenges and triumphs of others, and it made my content feel more authentic and genuine.
Utilizing Social Media Channels
Once you´ve created your high-quality content, it´s time to share it with the world. Social media channels offer a cost-effective way to reach your target audience and amplify your message.
I can't tell you how many times I've seen a well-crafted piece of content go viral on social media, generating buzz and interest in a brand.
Be sure to use the right platforms for your audience, and don't be afraid to experiment with different formats and approaches to find what works best for your business.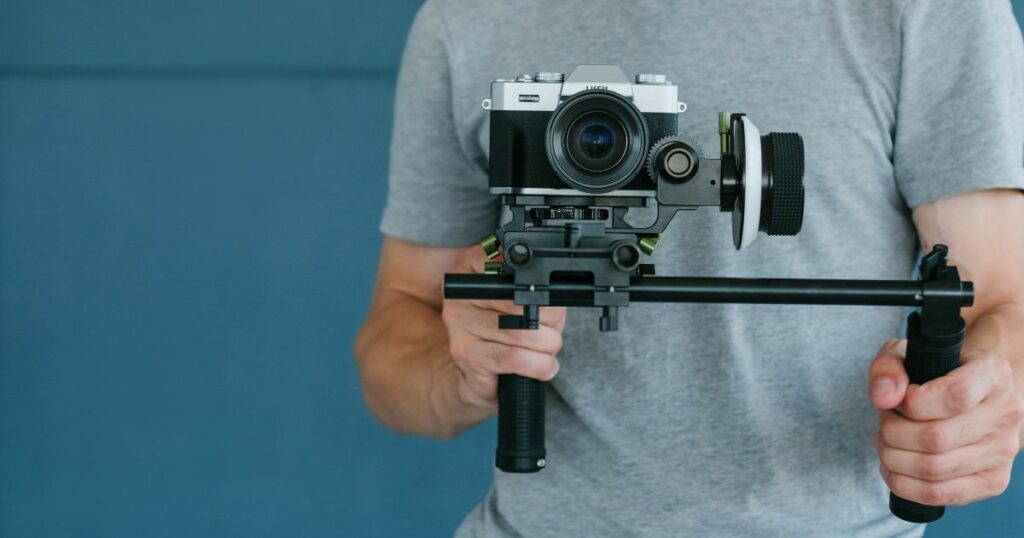 Optimizing Content Strategy for SEO
To ensure your content reaches your target audience, it's essential to optimize it for search engines.
SEO keywords play a critical role in making your content discoverable, so be sure to include relevant terms throughout your pieces of content.
When I first started paying attention to SEO, I was surprised by how much of a difference it made in my content's visibility.
By strategically incorporating keywords like "content marketing strategies" and "boost brand awareness," I was able to attract more visitors and grow my audience organically.
Omha Content Strategy Secret: Google Analytics
Google Analytics can be your best friend when it comes to understanding your audience and making data-driven decisions for your content marketing campaigns. It provides valuable information on user behavior, demographics, and content performance.
As I mentioned earlier, Google Analytics has been a game-changer for me.
By regularly monitoring the data, I've been able to refine my content strategy and make informed decisions about what types of content resonate most with my audience.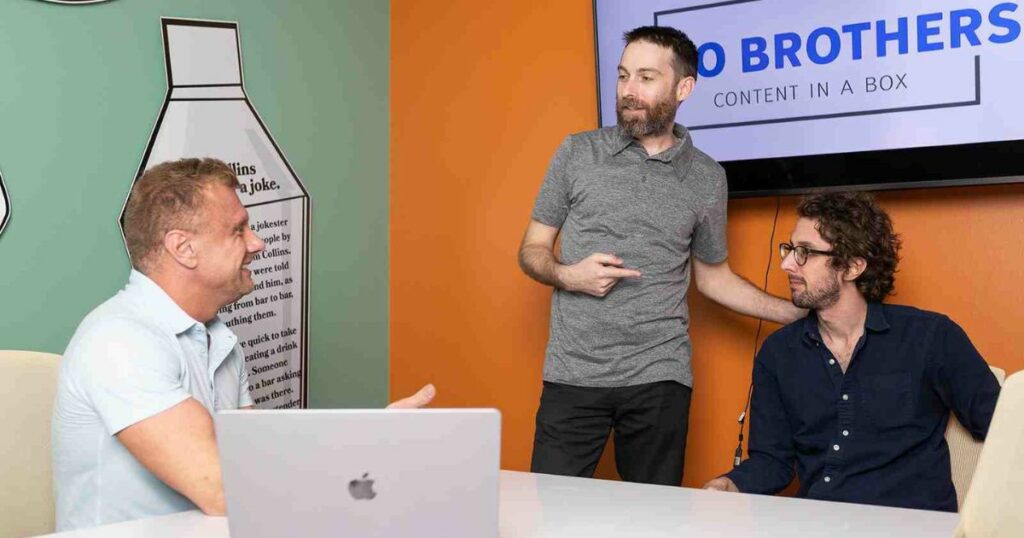 Using Long-Form Content to Showcase Expertise
Long-form content, such as video podcasts, is an excellent way to showcase your expertise and provide value to your readers. Long-form content allows you to dive deeper into a topic, demonstrating your knowledge and helping your audience solve problems or learn new skills.
In addition, video podcasting has allowed me to showcase my personality and brand in a way that written content simply can't match. By putting a face and voice to my content, I've been able to create a stronger connection with my audience, which has helped me to build trust and establish myself as an authority in my industry.
The Importance of Consistent Branding in Content Marketing
Consistency in branding is crucial when creating content for your small business.
Your content should reflect your brand's voice, tone, and visual identity, ensuring a cohesive experience for your audience across all touchpoints.
When I first started, I didn't pay much attention to branding. But as my business grew, I realized the importance of having a consistent brand image. It has helped me create a memorable experience for my audience and build a strong reputation in my niche.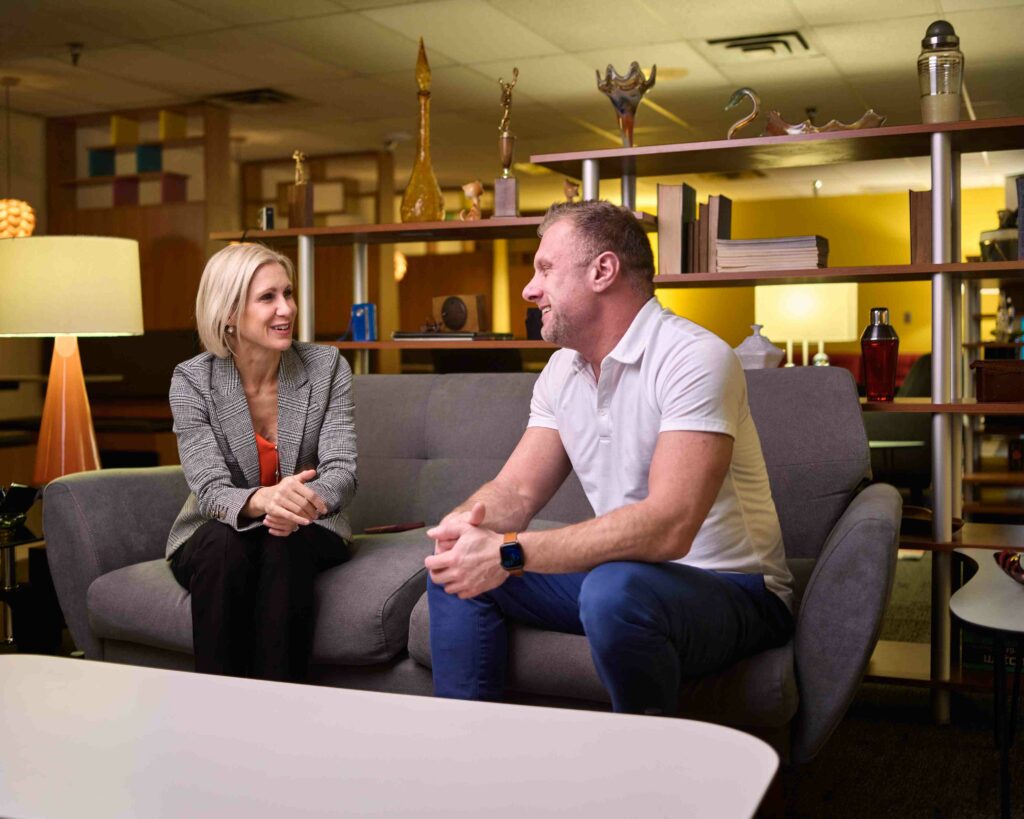 Repurposing Content for Maximum Impact
One of the most effective content marketing strategies I've discovered is repurposing content.
By transforming your existing content into different formats, you can extend its reach and get more value from your content marketing efforts.
For example, I once turned a popular blog post into an infographic, which I then shared on social media. The response was incredible, and it helped me reach a whole new audience who may not have discovered my content otherwise.
Engaging Your Audience through Interactive Content
Interactive content, such as quizzes, polls, and surveys, can be a powerful way to engage your audience and gather valuable insights.
By inviting your readers to participate and share their thoughts with a clear Call to Action (CTA), you can create a sense of community and foster loyalty.
I've found that interactive content not only boosts engagement but also provides valuable data that can help shape future content marketing campaigns. It's a win-win situation for both your audience and your business.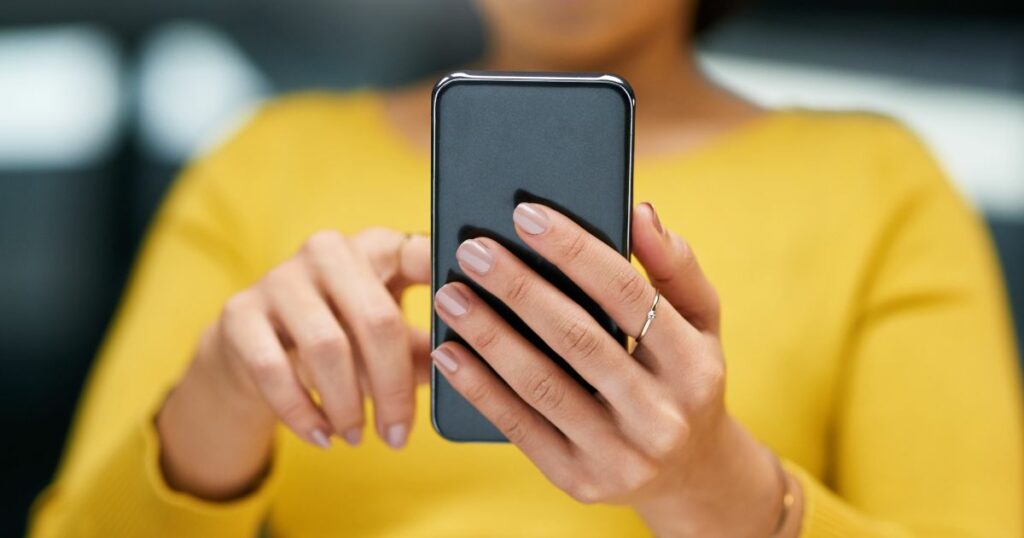 Measuring Content Marketing Success
Lastly, it's crucial to measure the success of your content marketing efforts.
Keep track of key performance indicators (KPIs) like website traffic, social media engagement, and conversion rates to gauge the effectiveness of your campaigns and make adjustments as needed.
Over the years, I've learned the importance of tracking my content marketing KPIs. By monitoring my progress and making data-driven decisions, I've been able to optimize my campaigns and achieve better results.
The Value of User-Generated Content
User-generated content (UGC) is a powerful way to boost your content marketing efforts and build trust with your audience.
Encourage your customers to share their experiences, reviews, and testimonials, and feature their stories in your content.
I've found that UGC not only saves me time in creating content but also adds authenticity to my brand. People trust the opinions of their peers more than advertisements, and showcasing real-life experiences can be incredibly persuasive.
Collaborating with Influencers and Industry Experts
Partnering with influencers and industry experts can help you reach a wider audience and enhance your credibility. Consider guest blogging, hosting podcasts, or conducting interviews with experts to create informative and engaging content for your audience.
One of the most successful collaborations I've had was when I invited a well-known expert in my field to write a guest blog post. Their insights and unique perspective brought in new readers and generated a lot of buzz around my brand.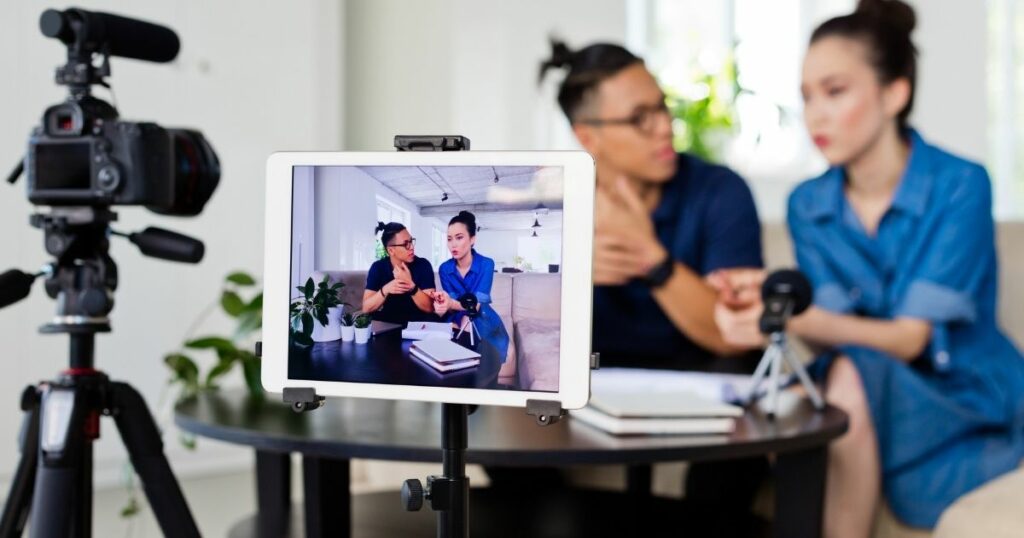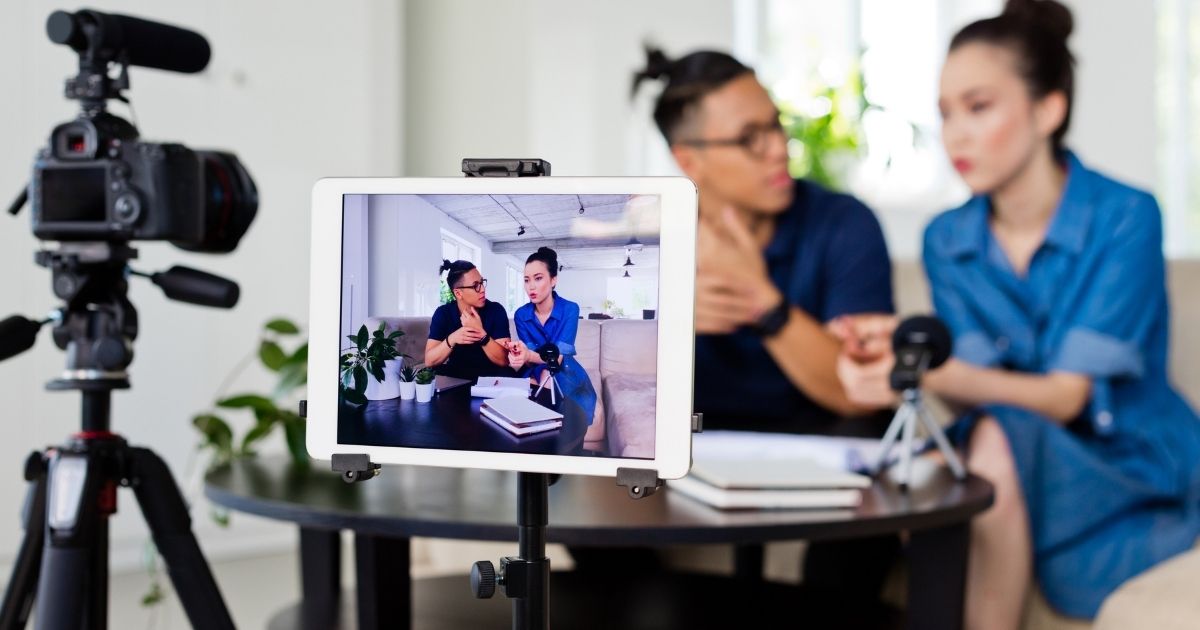 Keeping an Eye on Competitors and Industry Trends
Stay informed about your competitors' content marketing strategies and the latest industry trends to ensure you're always one step ahead. By being proactive and innovative, you'll stand out in the crowded digital landscape and continue to attract and engage your audience.
Over the years, I've learned that keeping up with industry trends and competitor analysis is essential for staying relevant and successful in content marketing. It's helped me adapt my strategies and stay ahead of the curve.
Investing in High-Quality Visuals and Design
Last but not least, never underestimate the power of high-quality visuals and design in your content marketing campaigns.
Engaging imagery, eye-catching graphics, and professional design can significantly impact your content's appeal and effectiveness.
I once invested in a professional designer to create custom visuals for my blog, and the difference was astounding. The improved aesthetics not only made my content more appealing but also helped increase engagement and shareability.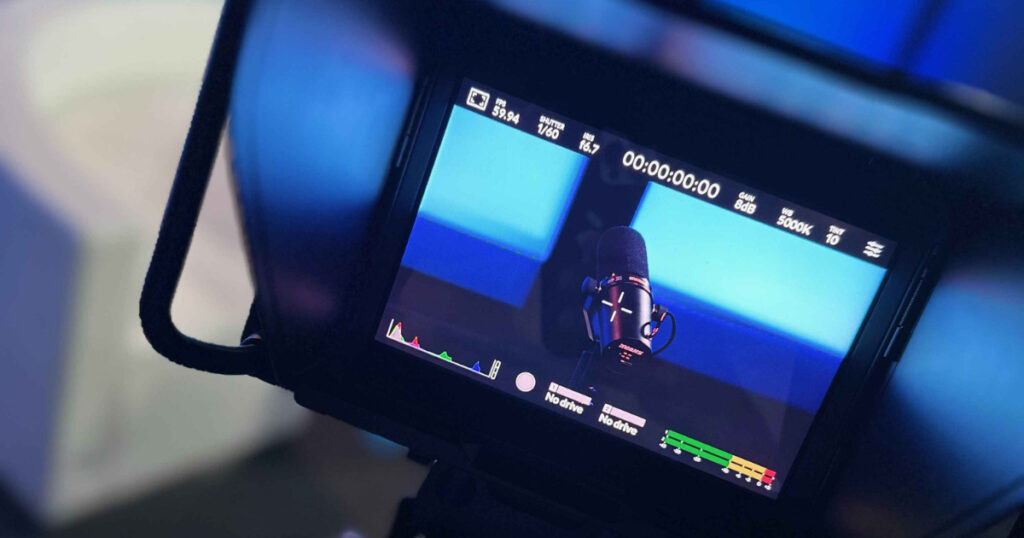 Final Thoughts
Creating killer content for your small business might seem like a daunting task, but with patience, dedication, and the right strategies, you can make a significant impact on your brand's growth and success.
Remember to focus on quality content that resonates with your target audience, experiment with different types of content, and optimize your content for search engines and social media channels.
As someone who has been through the ups and downs of content marketing, I can tell you that the rewards are worth the effort. By consistently producing valuable content that speaks to your audience, you'll build trust, credibility, and a loyal following that will support your business for a long time.
Now it's time to put these tips into action and start creating killer content for your small business!
Good luck, and remember: with hard work, persistence, and the right content marketing strategies, you can achieve incredible results.
Content Marketing in the Age of the Algorithm
Two Brothers Creative is here to help. As experienced content marketers ourselves, we understand the challenges of selecting channels, preparing creatives, and then effectively promoting your content across multiple touchpoints. Our team is prepared to help you with the process.
Are you feeling overwhelmed by the demands of content marketing? Are you struggling to create content that effectively conveys your brand's value proposition while engaging your audience?
Two Brothers Creative: Content in a Box
Together we'll identify actionable steps you need to take, from selecting channels that best capture your audience's attention to creating memorable storylines that keep them engaged. Say goodbye to confusion, wasted time, and financial underperformance with Two Brothers Creative.