Podcasts Are What You Need To Boost Your SEO
With 18 years of experience committed to helping businesses get the bang for their buck and providing marketing solutions (like podcasts and SEO strategies), I've seen marketing trends come and go. However, podcasting is the most powerful tool I've discovered.
If you're a Nebraska business or marketing professional looking to level up your SEO, then podcasting could be your secret weapon for success.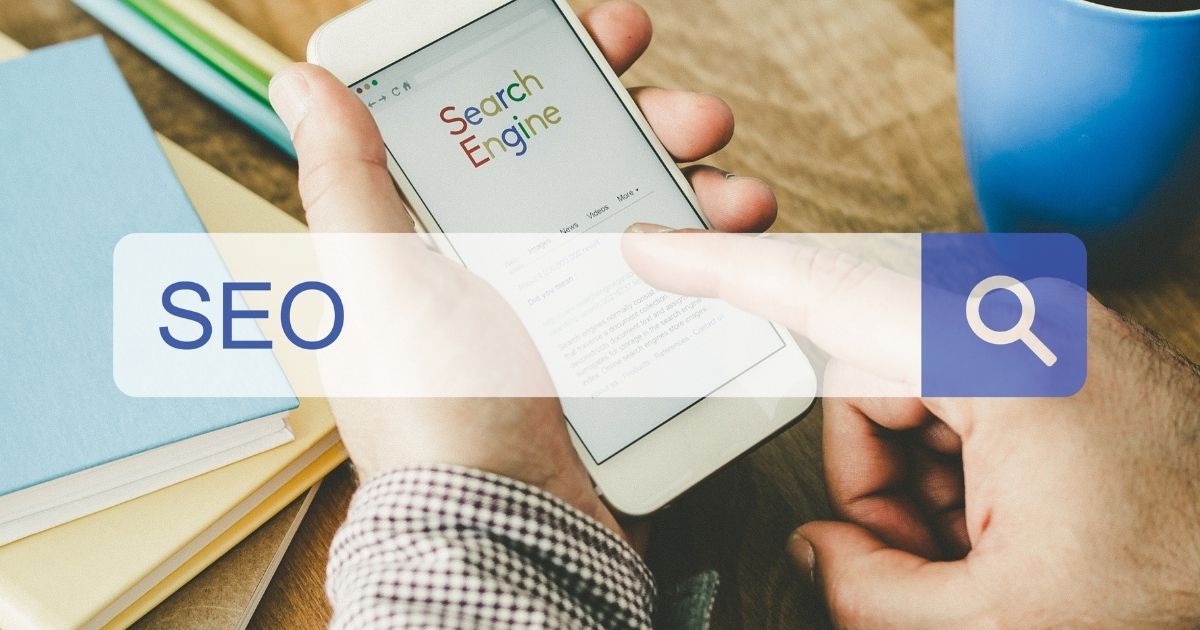 The Power of Podcasts
The podcasting world has exploded in recent years, becoming a go-to source of information for countless people since they are easy to consume on the go, making them perfect for busy users. The best part is that podcasts can significantly boost your digital marketing efforts, particularly for Search Engine Optimization (SEO).
To harness the power of podcasts for your business, it's essential to understand the ways they can contribute to your digital marketing and SEO efforts.
1. Building Authority and Trust
Podcasts can help you establish yourself as an expert in your industry.
By sharing valuable insights, interviewing other professionals, and providing useful tips, you'll build credibility with your audience.
This trust translates into a stronger brand presence, increased customer loyalty, and a higher likelihood that your content will be shared and linked to by others.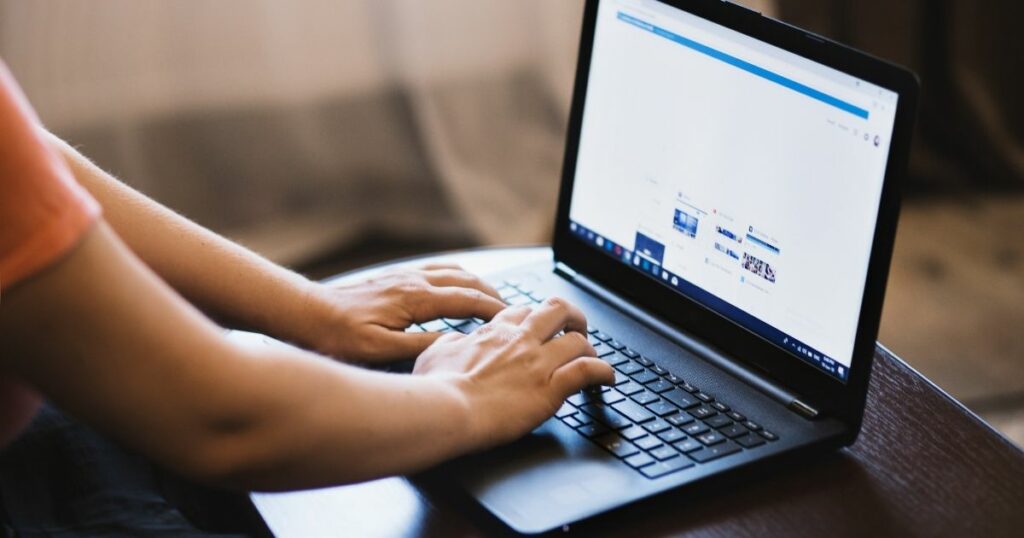 2. Expanding Your Reach with podcasts
Many people prefer listening to podcasts over reading articles, so by creating content in this format; you're catering to their preferences and exposing your business to a whole new audience.
Additionally, podcast platforms like Apple Podcasts or Spotify can further expand your reach, putting your content in front of potential customers who might not have found you otherwise.
3. Networking Opportunities
Creating a podcast can open doors to networking opportunities within your industry.
By inviting guests to be on your show, you'll build relationships with other professionals, which can lead to partnerships, collaborations, or even referrals.
These connections can be invaluable for your business and help you reach new heights in your digital marketing efforts.
4. Easy Repurposing of Content
Podcasts can be an excellent source of content for repurposing.
You can turn podcast episodes into blog posts, social media updates, or even video content. This not only saves you time but also ensures that you're maximizing the value of your content creation efforts.
Plus, repurposing content across various channels can improve your SEO, as it increases the chances of your content being discovered and shared by a wider audience.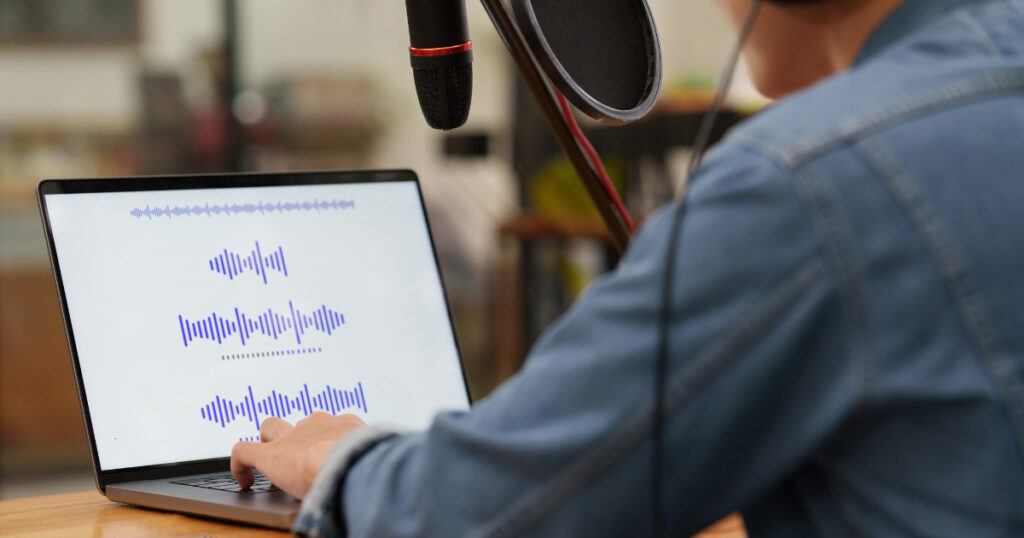 5. Strengthening Your Brand Voice with Podcasts
Podcasting allows you to communicate with your audience in a more personal and authentic way by shining through your tone, voice, and personality.
By being genuine and relatable, you'll create a stronger connection with your audience, fostering loyalty and encouraging them to share your content with others.
6. Monetization Opportunities from Podcasts
While not the primary focus for most businesses, podcasts can present monetization opportunities.
Through sponsorships, advertising, or even paid subscriptions, you can generate additional revenue to support your business.
This can be an added bonus to the already powerful SEO benefits that podcasts offer.
7. Strengthening Local Ties
As a Nebraska-based business, creating a podcast that specifically caters to your local audience can be highly beneficial.
By discussing local issues, featuring Nebraskans, and exploring topics relevant to your community, you'll create a strong connection with your target market.
This local focus can help drive traffic to your website and improve your local search engine rankings.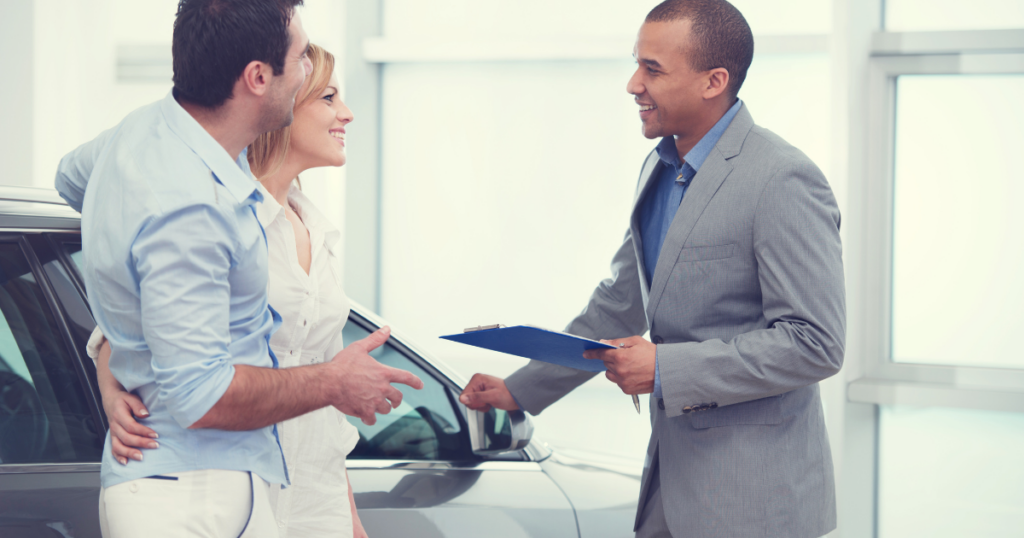 Podcasts Matter for SEO
Here are my main reasons why podcasts matter for SEO:
Content Variety: Search engines love diverse content. By adding podcasts to your existing mix of blog posts, articles, and social media updates, you'll create a richer experience for your audience and catch Google's attention.
Increased Engagement: Podcasts keep people on your site longer, which signals to search engines that your content is valuable. This can improve your rankings in search results.
Backlinks: When others share your podcast episodes, you'll earn valuable backlinks, another key SEO factor.
Incorporating Podcasts into Your Digital Marketing Strategy
To make the most of podcasts for your Nebraska business, follow these steps:
1. Plan Your Content
Before jumping into podcasting, take the time to plan your content. Consider your target audience and what topics would be most relevant to them.
As a Nebraska-based business, you might focus on local issues, industry trends, or share stories from fellow business owners in the area.
2. Invest in Quality Production
While it's possible to create a podcast with minimal equipment, investing in quality audio gear can make a difference. Good audio quality reflects well on your brand and keeps listeners engaged.
Contact Two Brothers Creative if you need help with your podcast production
3. Optimize for SEO
Don't forget to optimize your podcast for SEO.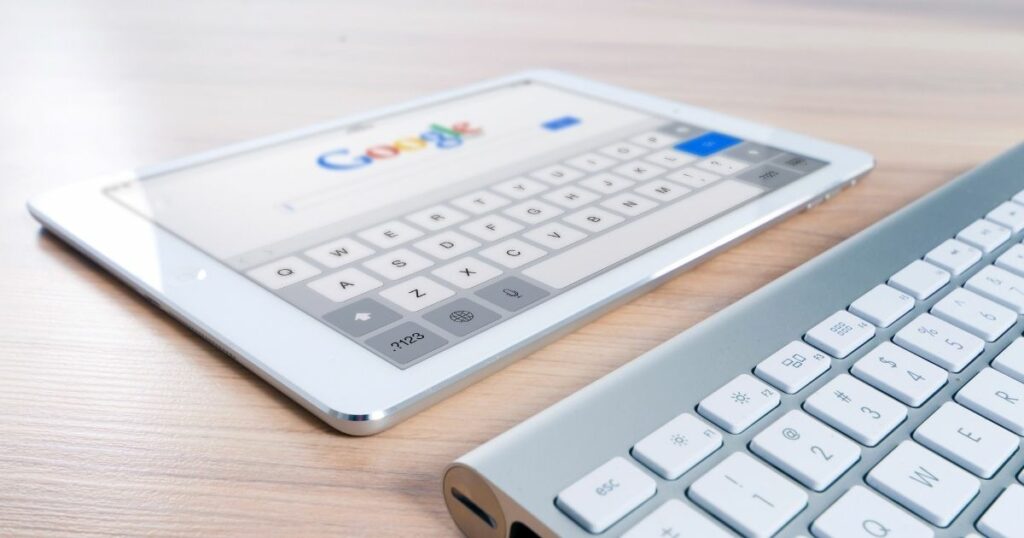 This means incorporating your target keywords (like "digital marketing," "business owners," and "social media") into your episode titles, descriptions, and show notes.
Transcribing episodes can also improve Search Engine Optimization, making it easier for search engines to index your content.
4. Promote Your Podcast
Share your podcast on your website and social media channels.
Encourage listeners to leave reviews and ratings, which can help your podcast gain visibility on platforms like Apple Podcasts or Spotify.
5. Track Your Results
Monitor your podcast's performance to see how it impacts your SEO. Keep an eye on your website traffic, search rankings, and backlinks to measure success.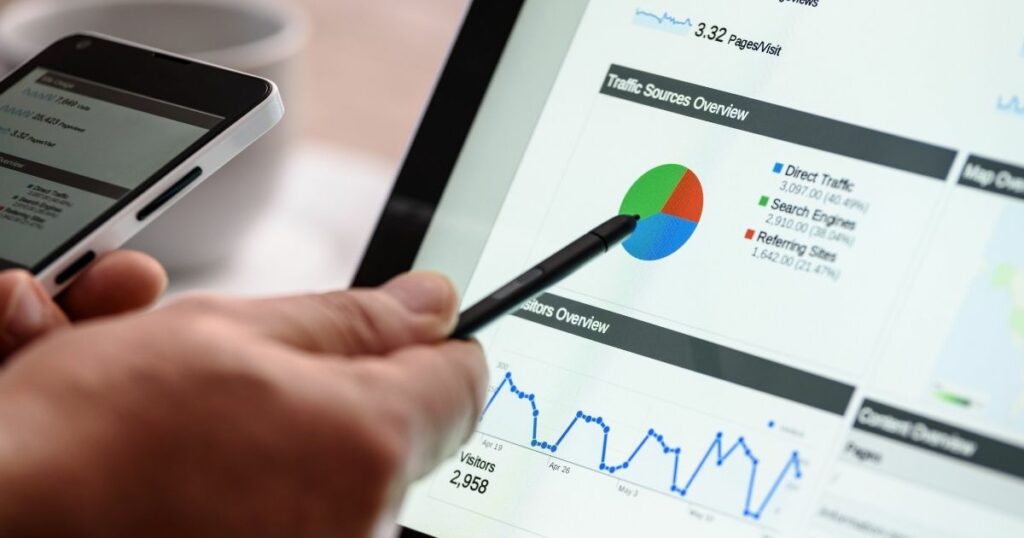 Story Time
At Two Brothers Creative, my brother and I decided to launch our own podcast, sharing marketing tips and interviewing local Nebraska business owners.
One memorable episode featured a local farmer who successfully used social media to promote his farm-to-table restaurant.
After we published the episode, we saw a noticeable uptick in website traffic and an increase in our search engine rankings.
The podcast generated buzz, and people were talking about it on social media, resulting in valuable backlinks. This real-life example shows the power of podcasting for SEO in local businesses.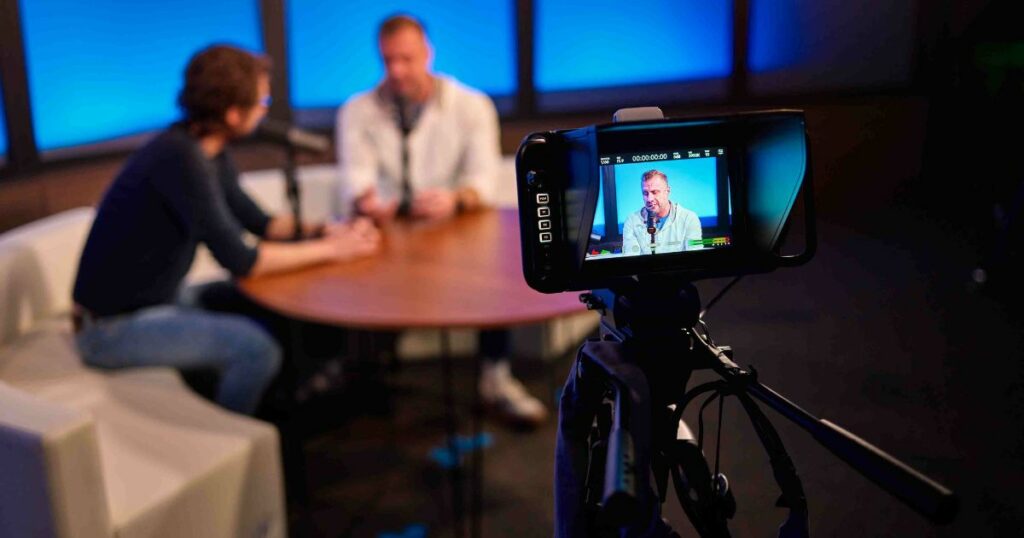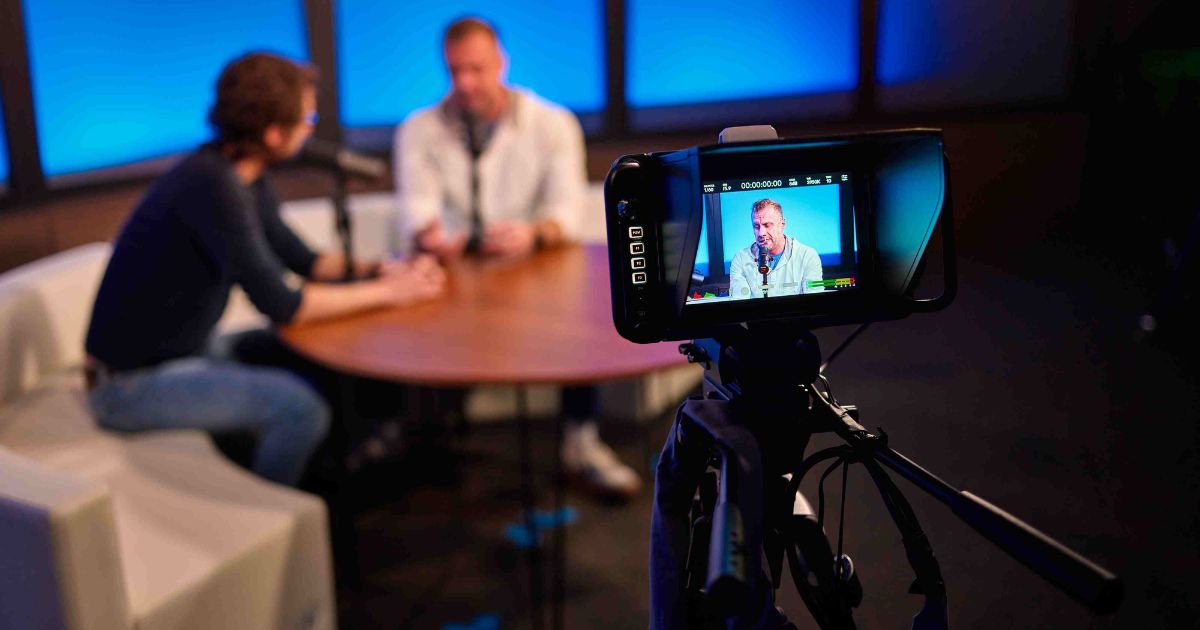 Unlock the SEO Potential of Podcasts
Podcasts are more than just a trendy form of content; they are a powerful tool for Nebraska business owners and marketing professionals looking to enhance their SEO efforts.
By creating engaging content, optimizing it for search engines, and promoting it effectively, you'll be well on your way to dominating the digital marketing landscape.
Remember, the key to success with podcasts is consistency and quality.
Keep producing valuable content that resonates with your target audience, and you'll soon see the benefits in your SEO performance.
Looking to incorporate podcasts into your digital marketing strategy and grow your SEO results? Embrace the power of podcasts and watch your digital marketing efforts soar to new heights.
Book a FREE strategy call today.