Hosting a Podcast Perfectly: What Makes a Good Podcast Host?
Podcasting is a great way to connect with your audience and share your message with the world. But if you want your podcast to be successful, you need to be a good host, and Hosting a Podcast isn't always easy.
A good podcast host is someone who is engaging, informative, and entertaining. They are able to keep their audience's attention and make them feel like they are part of the conversation.
Here are some of the qualities that make a good podcast host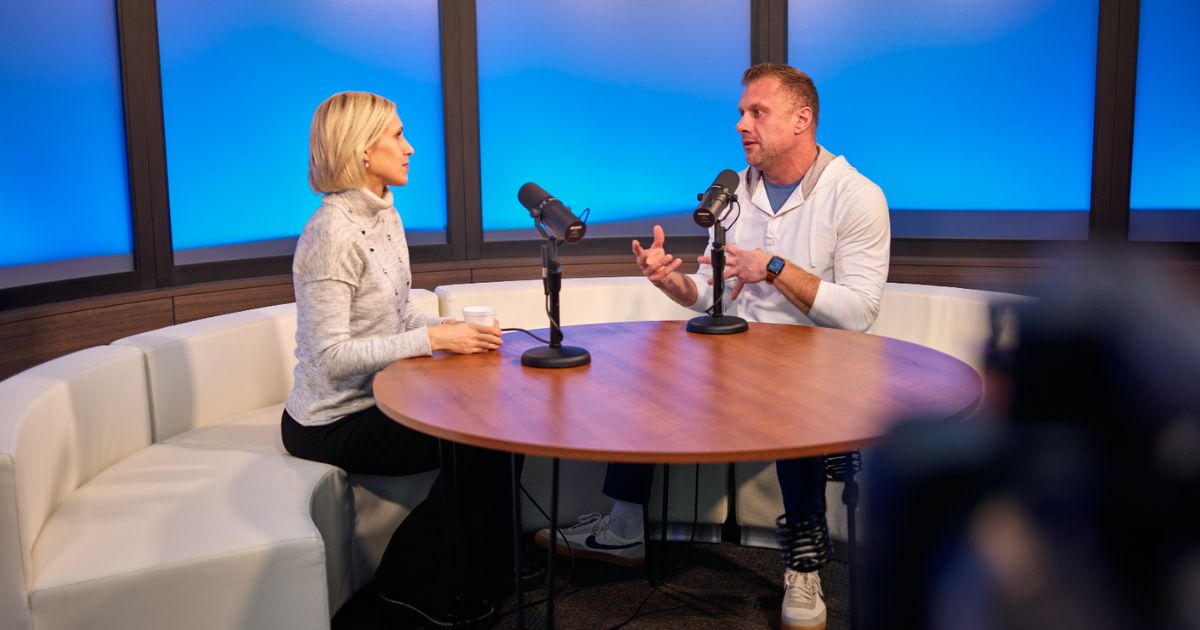 Qualities for Hosting a Podcast Perfectly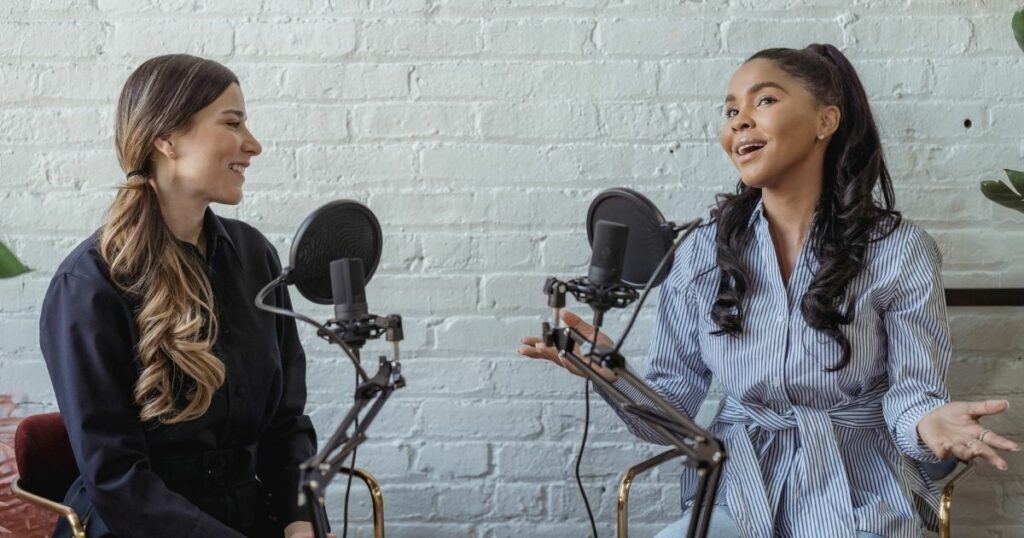 Engaging
A good host is able to engage their audience and keep them listening. They do this by being enthusiastic, interesting, and knowledgeable about their topic.
Informative
A good podcast host is able to provide their audience with valuable information. They do this by doing their research, being prepared, and sharing their knowledge in a clear and concise way.
Additionally, a good host must be able to provide their audience with valuable information that is relevant, insightful, and interesting. They can do this by sharing their knowledge and experience in their area of expertise and by using real-life stories to illustrate key points. This helps make the podcast more engaging and relatable to the listeners.
Entertaining
A good podcast host is able to entertain their audience. They do this by telling stories, sharing jokes, and making their show fun to listen to.
In addition to these qualities, a good podcast host is also someone who is confident, articulate, and has a good voice for radio. A good podcast host is someone who is able to think on their feet and handle unexpected questions or situations.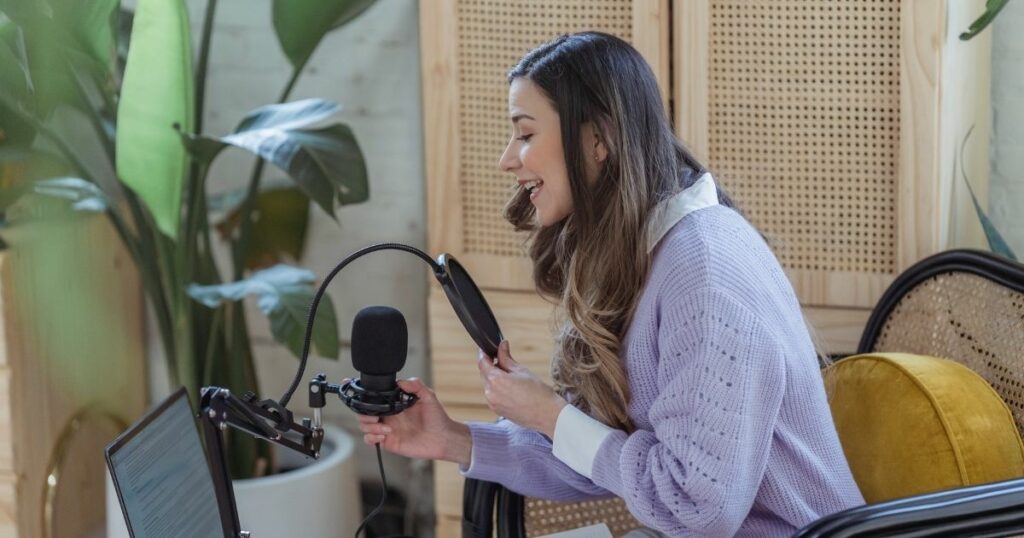 How to Start Your Hosting Journey
If you want to be a good podcast host, there are a few things you can do to improve your skills. First, practice your public speaking skills. This will help you to become more confident and comfortable speaking in front of an audience.
Second, learn how to edit your audio files. This will help you to improve the sound quality of your podcast and make it more enjoyable for your listeners.
And Finally, get feedback from your friends, family, and colleagues. This will help you to identify areas where you can improve your hosting skills that you have otherwise missed. Listening to constructive criticism is one of the best ways to better your content.
Putting in practice all these tips will get you on your way to becoming the perfect host, but if you want to go the extra mile, here are some additional tips for becoming a pro at hosting a podcast.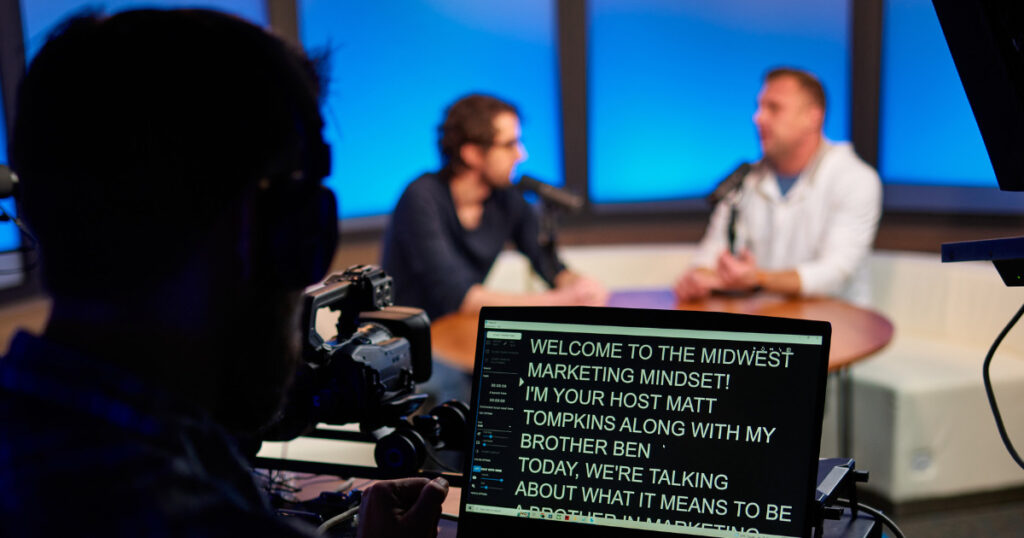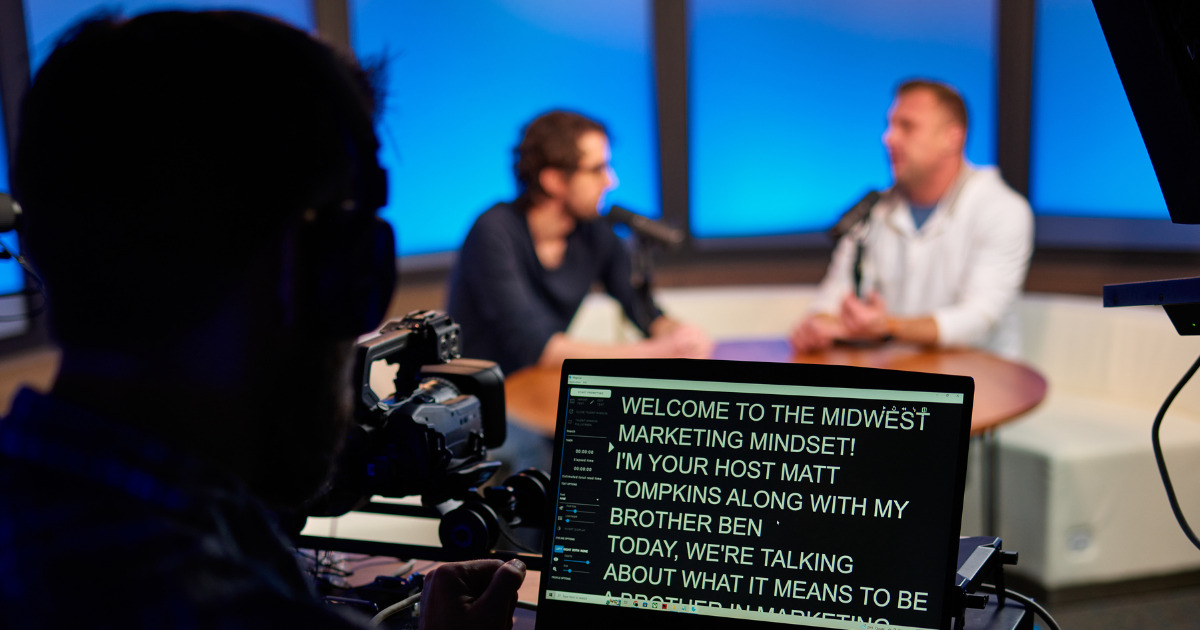 Do Your Research Before Hosting a Podcast
After your podcast's ideal listener and show focus identity are defined, you are ready to start recording! But before each episode's recording, you'll want to do your 'show prep' in advance.
The traditional rule from radio broadcasting has always been to do three hours of preparation and research for every one hour 'on the air,' and podcasting is no different. The last thing you want is to start recording and not know what you want to say or do.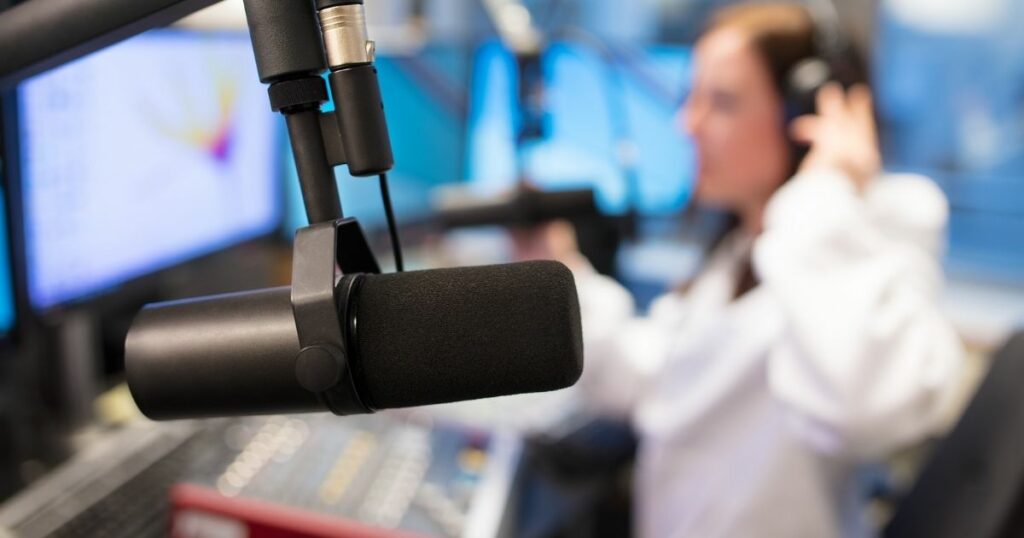 Be Prepared
Come up with a list of topics you want to discuss for the entire season (we recommend starting with 50 topic ideas). Then, use free search engine research services like Google Trends, Answer the Public, or Ubersuggest to find out what the actual questions people are really asking search engines about your subject matter.
Blend your topic ideas with the questions of the public and plan out your season effectively. This will dramatically decrease how much time (and stress) is involved for you leading up to each podcast episode's recording.
Be Yourself
Don't try to be someone you're not. Your audience will be able to tell if you're fake, and they'll be less likely to connect with you.
Nobody wants perfection because perfection is boring. Do not seek perfection in your delivery, performance, or any aspect of your podcast because that is not what people want. When you make a mistake – leave it in the episode. If you stumble over words – leave it in the episode.
Flaws are what make you relatable and allow you to be vulnerable, which builds trust with your audience that you need.
Should You Hire A Podcast Coach?
If you are serious about becoming a good podcast host, consider hiring a podcast coach. A podcast coach can help you to develop your skills and improve your podcast. They can also provide you with feedback and support as you start your podcasting journey.
If you are the hero in your own story, think of your podcast coach as your guide to help you get there. Like Luke Skywalker or Katniss Everdeen, you are a hero on a quest to be victorious when you encounter your guide, who gives you a plan and calls you to action.
You need a plan if you want to be a successful podcast host, and you need feedback and accountability, which you can't get by going without a podcast coach.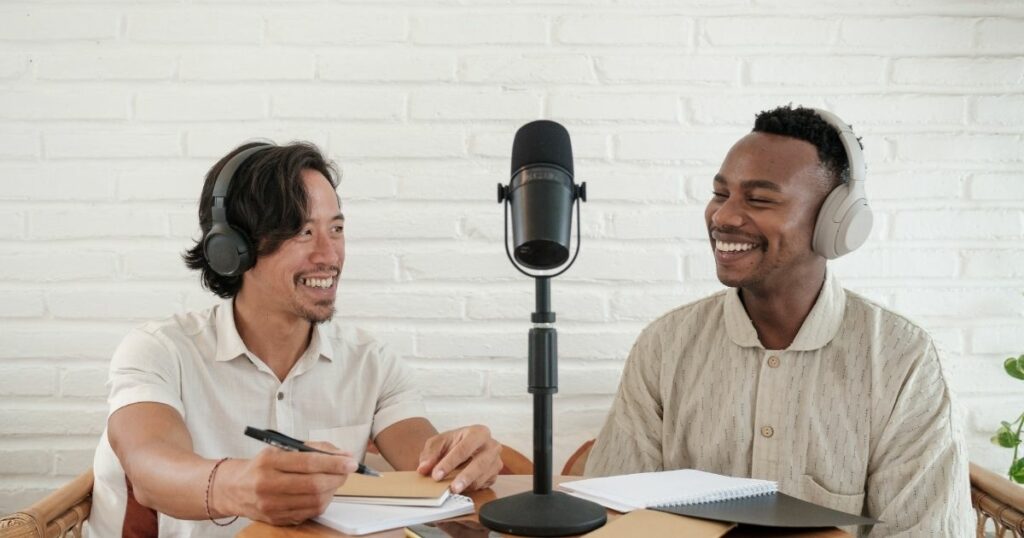 Most podcasts only last 7-10 episodes before most podcasters give up and quit. The reason most podcasters throw in the towel is most often that most do not invest in the fundamental process of podcast development at the very beginning.
Working with an experienced and professional podcast coach through the development of your podcast is how you will develop your show's identity, target listener, and unique mission. These key pillars become your podcast's foundation that you will build everything.
You're actually going to save a lot of money by hiring a podcast coach compared to not hiring one. Without a podcast coach, you are going to lose so much more time working on your podcast, as you will be doing things 2-3 times after learning the hard way from doing things wrong.
And what happens if you never discover the 'right way' to do something and you give up on your podcast endeavor? All of those hours, days, and weeks invested are now a complete waste of time you'll never get back.
Invest in a podcast coach who will show you the correct path forward, mistakes to avoid, and techniques for success. Strategies, tips, tools, systems, and techniques that would have taken you years to learn and develop organically on your own, are what a professional podcast coach delivers.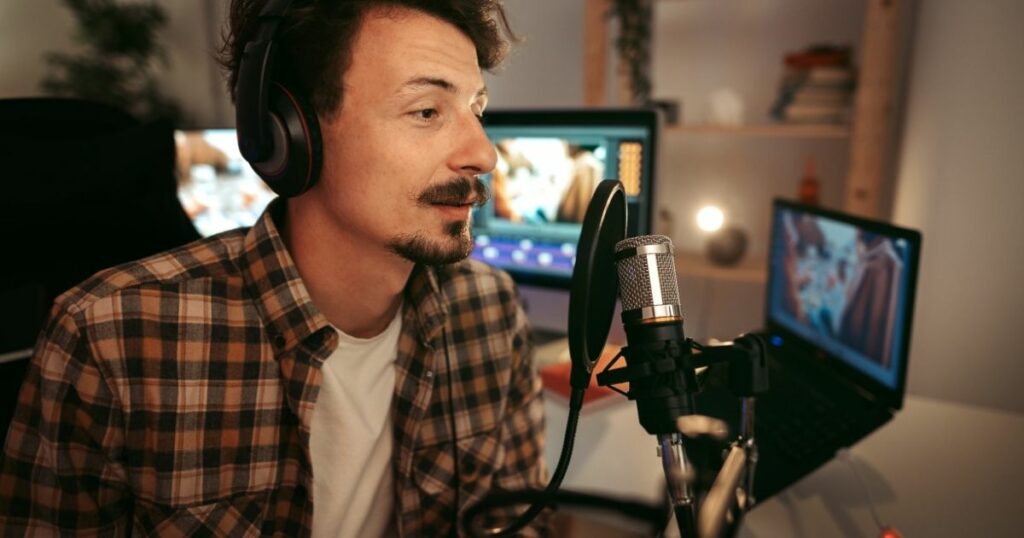 Start Hosting a Podcast Like a Pro
Looking for more helpful podcast resources? download our FREE "Perfect Podcast Episode Planner" reusable worksheet! It will help you easily plan out the perfect podcast episodes for your show every time!
If you need a premiere podcast coach to help guide you through the process and podcast analytics it's time to talk to the elite podcast coaches at Two Brothers Creative today.
With coaches all over the country who have decades of experience coaching and teaching podcasters of all skill levels, Two Brothers Creative's podcast coaching services are exactly what you need to become hosting a podcast like a pro.