Content Marketing: The Secret to Business Growth
Content Marketing is where creativity and quality meet and, when used within an effective marketing strategy, are vital components of any business today.
The MUSE Creative Advertising Awards recognizes creativity in advertising and marketing, and Two Brothers Creative is proud to have taken home 15 awards in just two short years.
Awards are always an honor to win, but our true reward is creating compelling content marketing for local businesses – which is why we do (and love) what we do!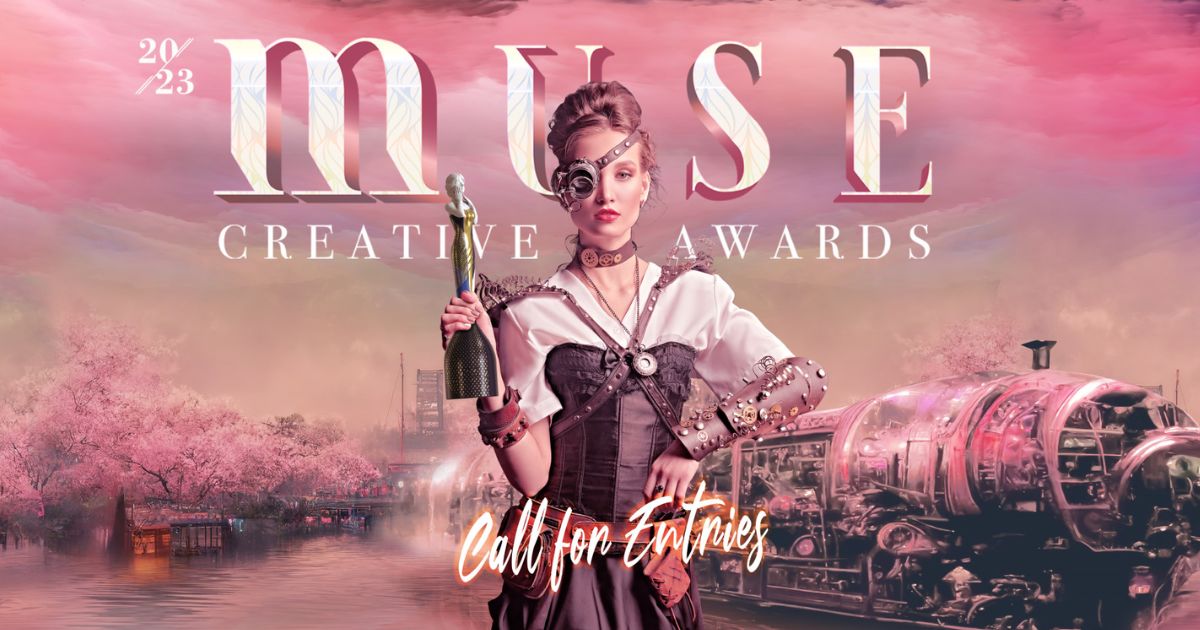 Content Marketing Helps Local Businesses Thrive
Innovative and creative solutions are the foundation for marketing any business. A good content marketing strategy comes from a strong creative process combined with the right marketing formula and structure for today's search engine algorithm world.
Today we'll share how our approach to content marketing can help you grow your business!
What are the MUSE Creative Awards?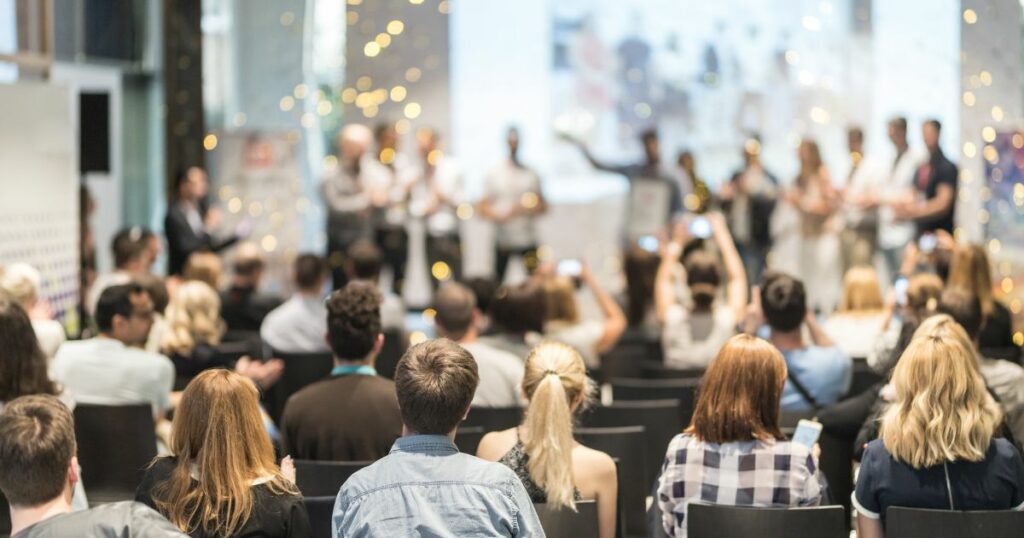 The MUSE Creative Advertising Awards Program is an initiative created in 2015 to provide a platform for creative professionals worldwide to showcase their innovative work. Through this competition, artists, designers, and other creative individuals can compete in various categories, like podcasts, music and promotional video, budgets below $3000, and much more.
At Two Brothers Creative, we are thrilled to have won four awards at this 2023 MUSE Creative Awards and 15 total awards in just 2 short years! These awards show how vital content creation and content marketing are for your business.
With an innovative video, a podcast, or a little humor, you are telling a story, reaching and connecting your audience, and showcasing what your product or service is about. Resonating deeply and building trust with your audience, your target market, your ideal listener only comes through a perfectly crafted message. Having the right formula with the best creativity equals successful content marketing for your business
Platinum Winner For Best Music Video: King of Flames
Beating out national production studios is no small feat, especially on a fraction of their multi-million dollar budgets. This year's platinum winner for best music video features the video for King of Flames, the finale in a series of music videos produced for The Alan King Project, created by Alan King.
Matt Tompkins said about the project, "Alan King came to us with an incredible vision and commitment to the creative process. We don't produce many music videos, but this project felt like the perfect collaboration because it can be rare for an artist to believe in the production process and stay true to their overall vision like Alan King did with King of Flames. Alan is an Omaha legend in the music scene and has sold albums worldwide. We are proud to have partnered with an artist who believed in our creative process just as much as we respected his."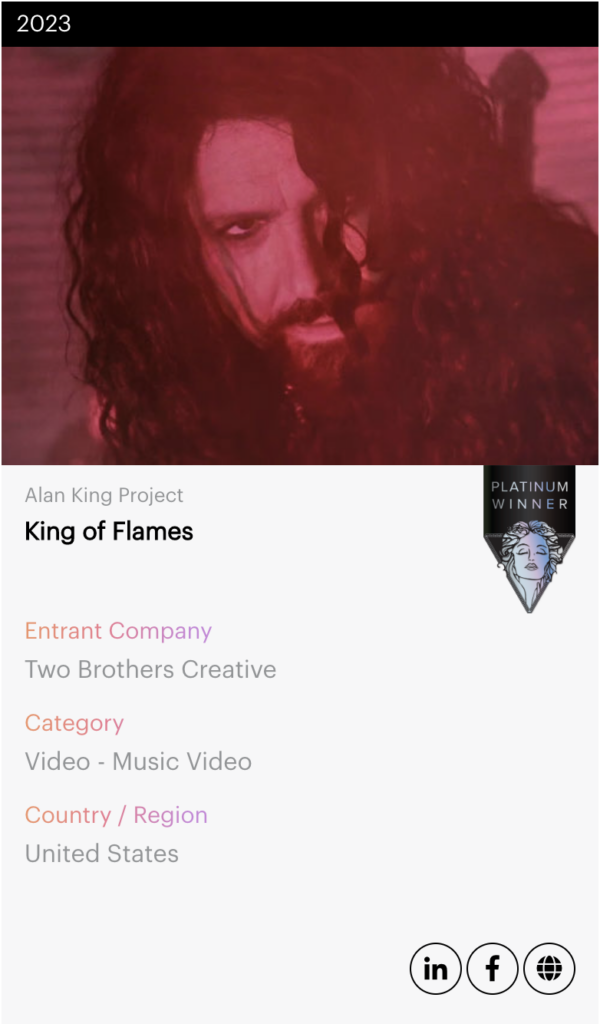 Gold Winner Best Promotional Video: Big Dock Energy
This hilarious video for Valey Marine won gold for "Budget below $3000" and silver for "Promotional video." Creativity is not only about pretty graphics and beautiful music or paints; it can also be about clever and funny ways to convey your message.
Valley Marine is a luxury boat dealership located just outside of Omaha, Nebraska. Valley Marine came to Two Brothers Creative in 2022 looking for marketing they could trust.
Owner Andy Winkler says, "We were truly overwhelmed with our marketing and needed a team we could trust to help grow our family business. Now we actually enjoy marketing our business while producing results that are growing this 30+ year family business to levels. For the first time, we feel proud of our marketing."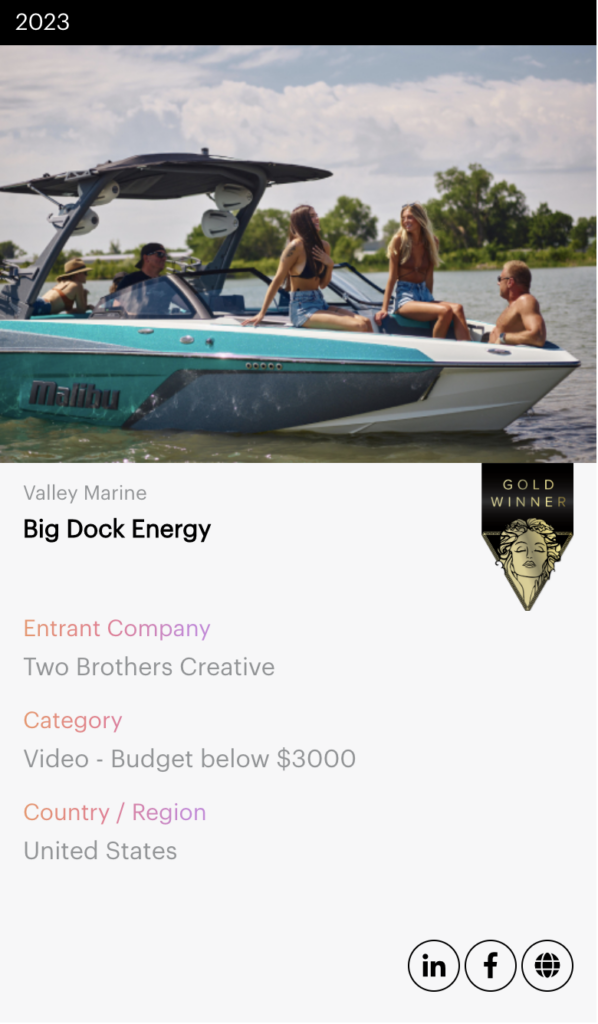 Watch The Video For Big Dock Energy
Winner Best Podcast: Midwest Mindset (The Omaha Podcast)
Gold award-winner for best podcast 2023 is an episode of The Omaha Podcast (now Midwest Mindset) featuring Mike Tyler from the Todd n' Tyler Radio Empire. A good podcast must sound top-notch with quality production value, but, most importantly, a podcast must resonate deeply with the audience.
Mike Tyler has worked in radio for four decades and has co-hosted Todd n' Tyler with Todd Brandt as the number-one-rated morning show in Omaha, Nebraska, for most of those years. Todd n' Tyler dominated the radio ratings in Omaha, Nebraska, by sticking to a simple strategy: Be authentic.
Authenticity is a word tossed around frequently today concerning the content, but it is rarely genuine authenticity. In this episode of Midwest Mindset (formerly The Omaha Podcast), Mike Tyler and Matt Tompkins share how businesses can tap into their genuine authenticity for success.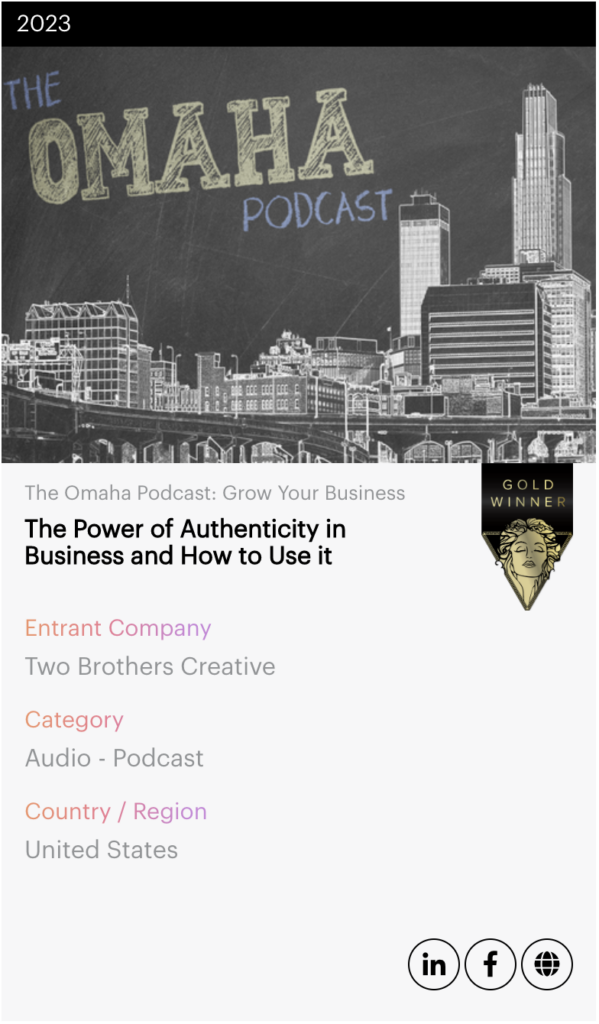 You can also watch the previous 2022 gold winner I'm Everywhere Music Video.
11 Muse Creative Awards Won in 2021 and 2022
We are proud to have won 11 awards between 2021 and 2022, and perhaps one of the best examples of effective content marketing is this winner for Omaha-based law firm, Hightower Reff Law. Silver winner of the 2022 promotional video category; Hightower Reff video it´s a clear example that Any business, product, or service can have a unique and compelling promotional video.
When promoting your business, a well-produced piece of compelling content can make all the difference. But how do you make it unique and creative? It's all in the editing, script, and direction. By dominating these elements, your promotional content will stand out and make a lasting impression on your audience.
Turn Your Business Into A Content Marketing Award Winner!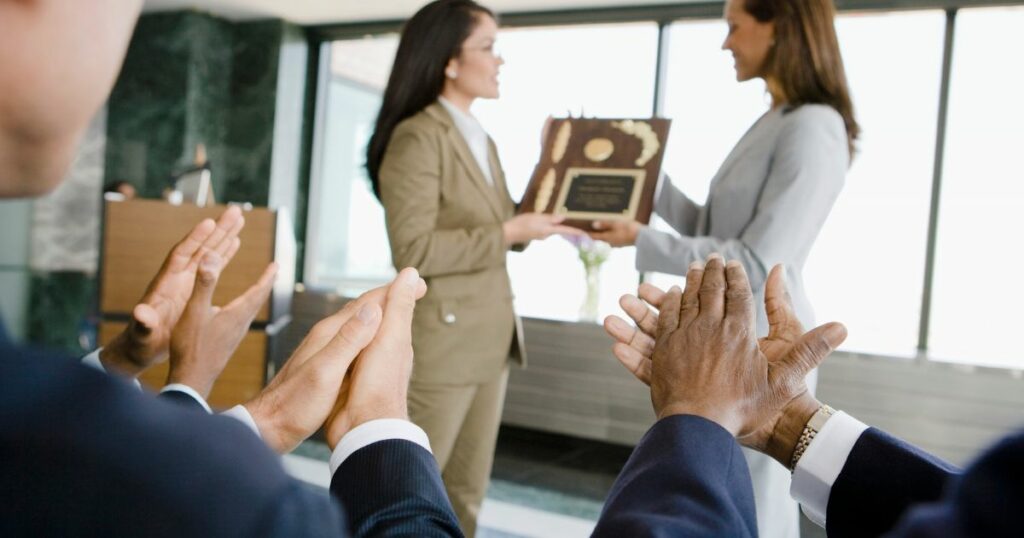 Two Brothers Creative was a 9-time winner at the 2022 awards and a 2-time winner in 2021 in collaboration with 316 Strategy Group. These prizes are for promotional videos made for our client's projects to promote their music, products, or services.
A big part of your marketing strategy should be quality content. The power of content marketing and content creation for social media, websites, and podcasts is crucial in today's digital world. Now more than ever, your business needs great original content to be discovered by and connect with, your target market and ideal customers.
Creativity is about passion, collaboration, and the freedom to experiment. At Two Brothers Creative, we work with businesses to understand their unique needs and create visually stunning, engaging content that communicates their message effectively. Winning these awards represents our team's passion, creativity, dedication, and hard work.
Want to make your content marketing reach your audience and produce results? Let's get started today with a FREE strategy call!