Omaha Podcast Studio For Omaha Podcast Production
Omaha podcast studio showcases success, quality, and value, essential for a successful podcast, which is why you need the best Omaha podcast production to achieve this.
Podcasting is the most affordable and effective marketing tool for your overall marketing strategy. It can help you reach new customers, build brand awareness, and deliver quality content.
Leverage your podcast for content marketing and search engine optimization to increase brand awareness.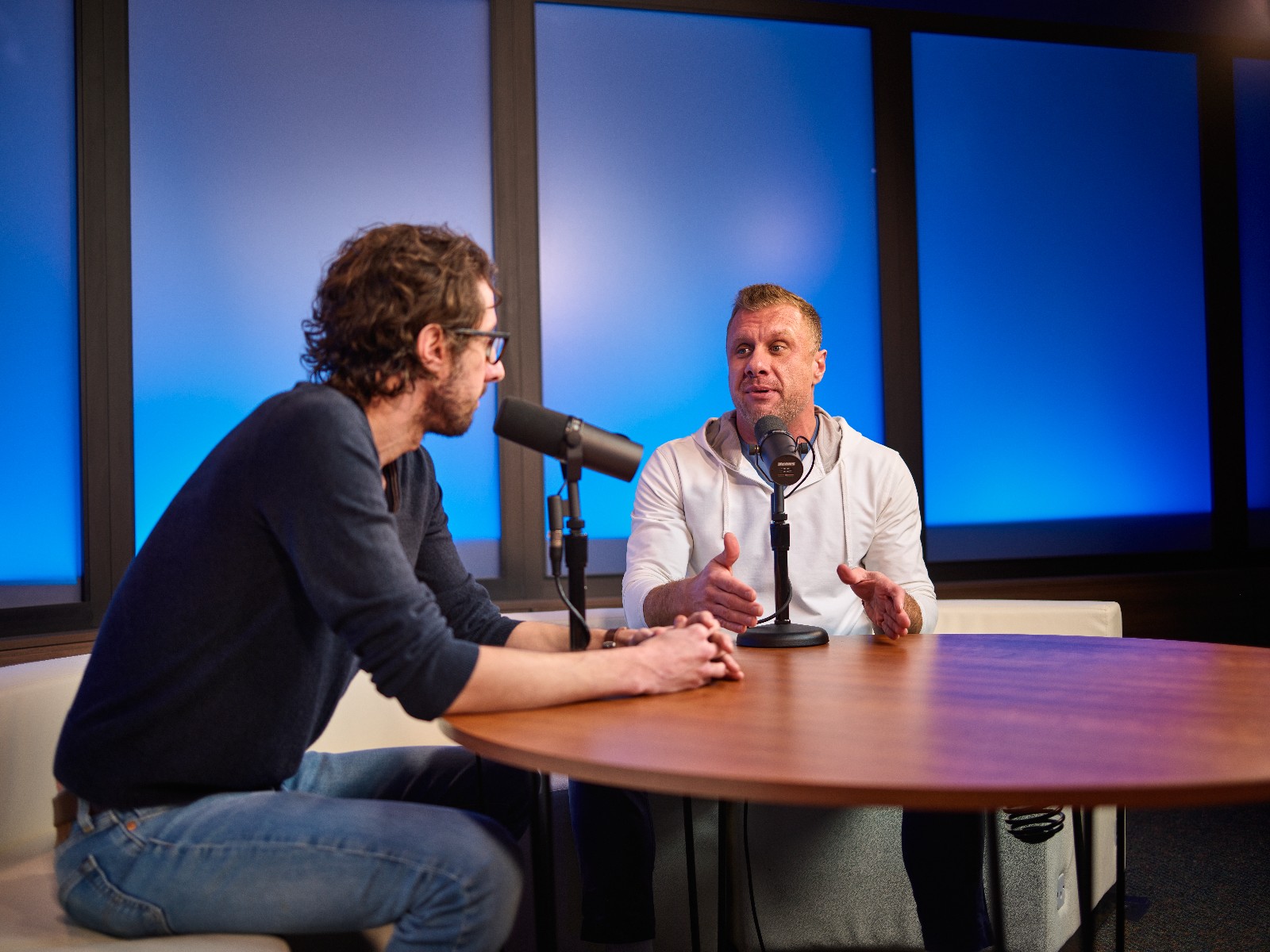 Omaha Podcast Production
Creating a high-quality podcast can be time-consuming and expensive. Most podcasters give up and quit after seven episodes because they skip the initial podcast development process. Partnering with Omaha's best podcast production company is how you set your podcast up for success.
The Omaha Podcast Studio is a modern facility. It produces audio and video content for small businesses in the Midwest and beyond. The Omaha Podcast studio has all the resources necessary to create a professional-grade podcast. All these resources are conveniently located in one place.
Our team of experienced producers and engineers will take care of everything from recording and editing to distribution and marketing. So you can focus on creating great content and growing your business.
Are you unsure of how to launch a podcast? Do you lack the time and resources to make a high-quality podcast? If so, Omaha Podcast Studio is the perfect solution.
The Omaha Podcast Studio
Widely regarded as Omaha's best production studio, it is home to many successful podcasts. These include "Midwest Mindset," "Bootstrappers," "Blending Bourbon," and "Driven Too Far." Many more are produced here too.
Two Brothers Creative created a content marketing paradise for creators, business owners, and companies nationwide. Their location has multiple podcast studios ready to accommodate audio and video podcast production.
The production team has won 15 National Muse Creative Advertising Awards. They beat out national production warehouses, studios, and the biggest (and most expensive) names in podcasting and the music industry.
"Our Omaha podcast studio is equipped with top-notch audio and video equipment. Our team has the expertise to produce and edit your podcast. It will sound great and look great, and this will help you grow your business.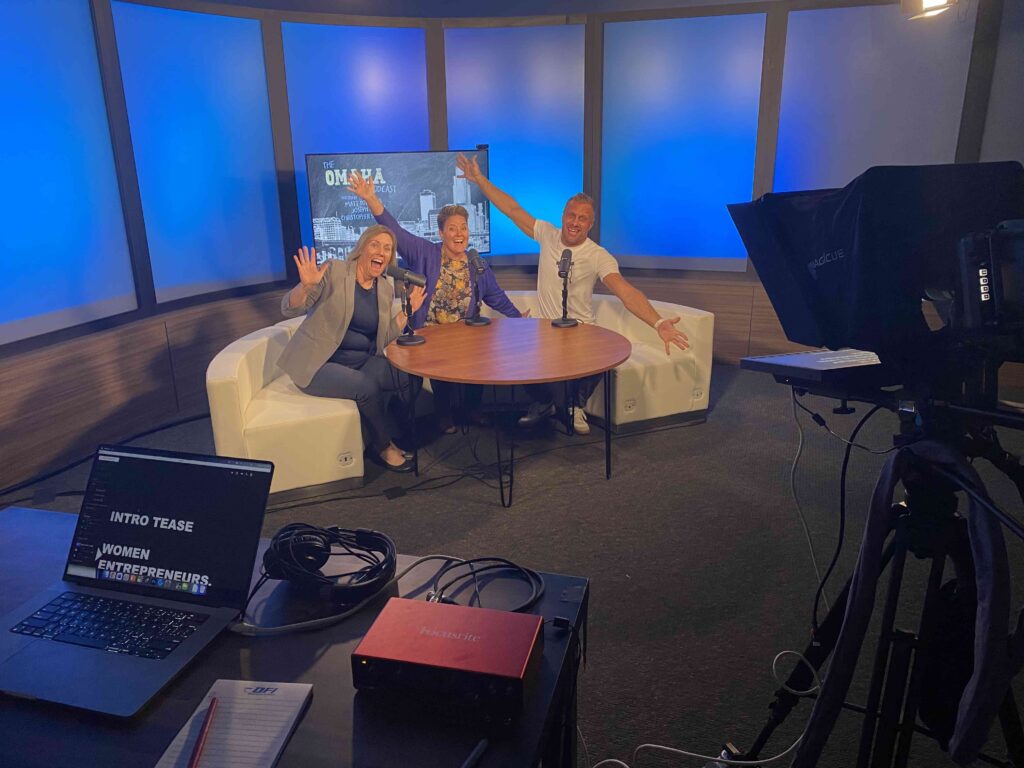 Content in a Box: A Marketing Superpower
Two Brothers 'Content in a Box' contains everything you need for a successful content marketing strategy. Stop wasting money on marketing agencies for SEO, SEM, Social Media Management, Content Creation, digital advertising, and content. "Content in a Box" provides all these services at an average of 60% less.
If you want to start or improve a podcast, Omaha Podcast Studio is the ideal spot. It offers the perfect environment for taking your podcast to the next level.
We can help you create a great podcast. This podcast will establish you as an authority in your field. It will also bring in direction lead generation.
Additionally, it will increase your visibility across social media and your website. It will engage your audience and build your brand. Furthermore, it will help you achieve your business goals.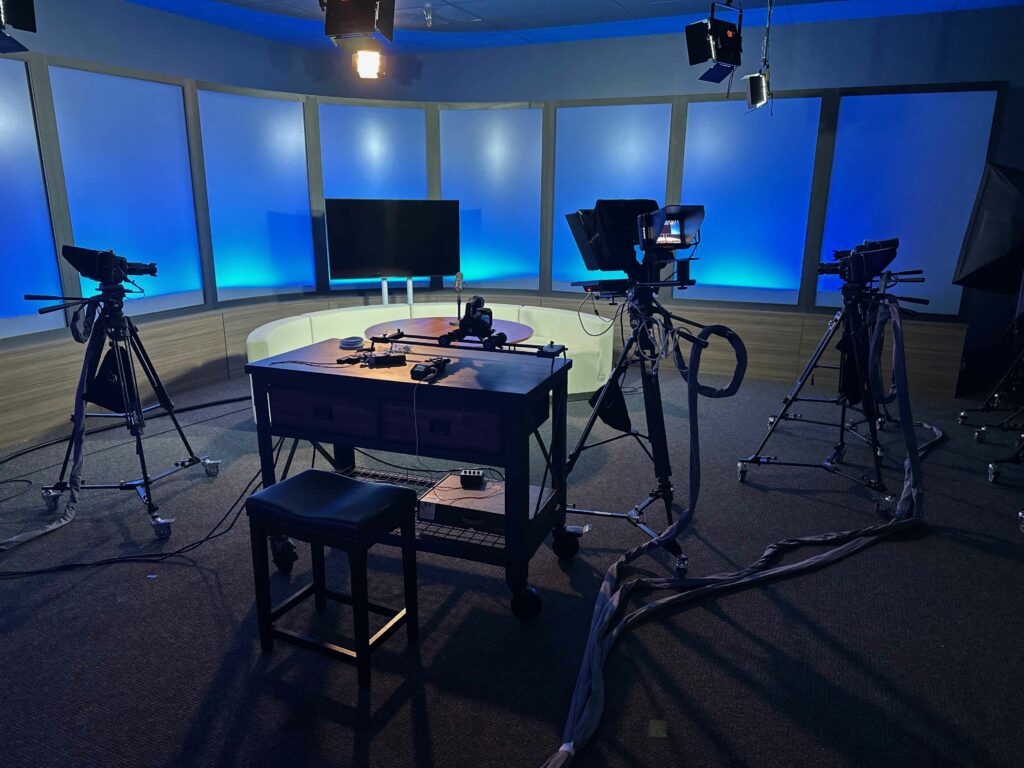 The Benefits of The Omaha Podcast Studio
The advantages of utilizing the best podcast production studio in Omaha are many. No other podcast in this market will match the Omaha podcast studio's high-quality audio and video capabilities. We aim to ensure that the high-quality end result accurately reflects the high quality of your business.
High-quality podcast production
We use the most up-to-date audio and video equipment, technology, and AI platforms. This ensures that your podcast has excellent sound and visuals and is fully optimized for success as audio podcast and youtube videos.
Expert podcast producers and editors
Our team of experienced professionals can help you create an engaging, informative, and entertaining podcast. A professional producer will guide you throughout the production process, from development to launch. They will provide podcast coaching, performance tips, and practical techniques and strategies to make your podcast successful.
A variety of Omaha podcast services
We offer a range of services. These services can assist you with all stages of podcast production. From research and discovery to distribution and marketing, we can help.
We respect your time because, as a business owner, you don't have much time to spare. You may choose to be as involved as you wish. However, our system is designed only to require 30 minutes of your time per episode.
We take care of everything else so that you can focus on growing your business.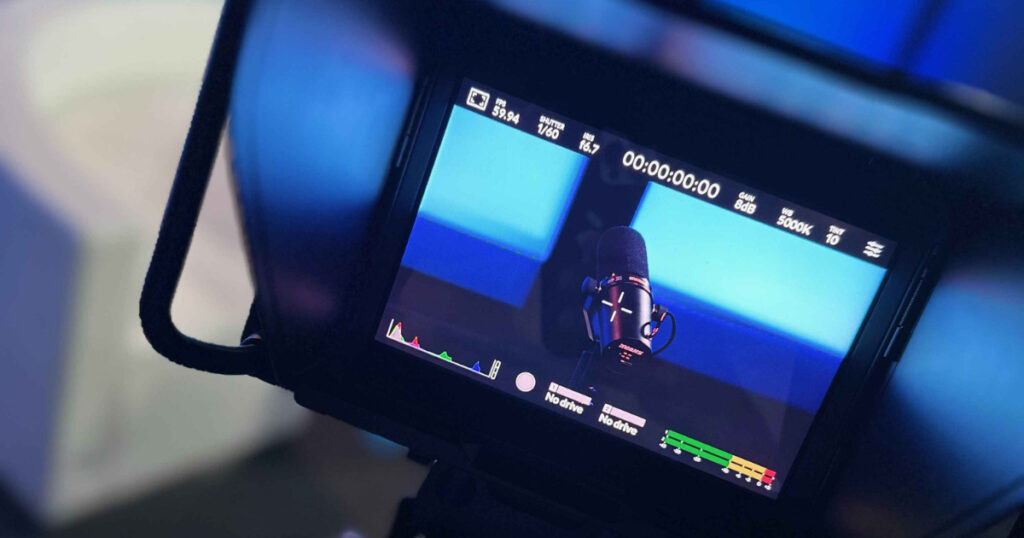 Affordable podcast production pricing
Our prices are competitive, and we offer a variety of payment plans to fit your budget. We'll help you create a podcast to help you achieve your business goals.
Here are just a few of the benefits of working with the Omaha Podcast Studio:
We have the latest audio and video equipment in our studio. Your podcast will have high-quality production, so you can trust that it will sound great.
Our production team is an expert on all things podcasting and video production.
We have years of experience in podcasting.
You can trust us to produce your podcast to the highest standards.
Distribution and marketing: We'll distribute your podcast to all the major platforms and help you promote it to your target audience.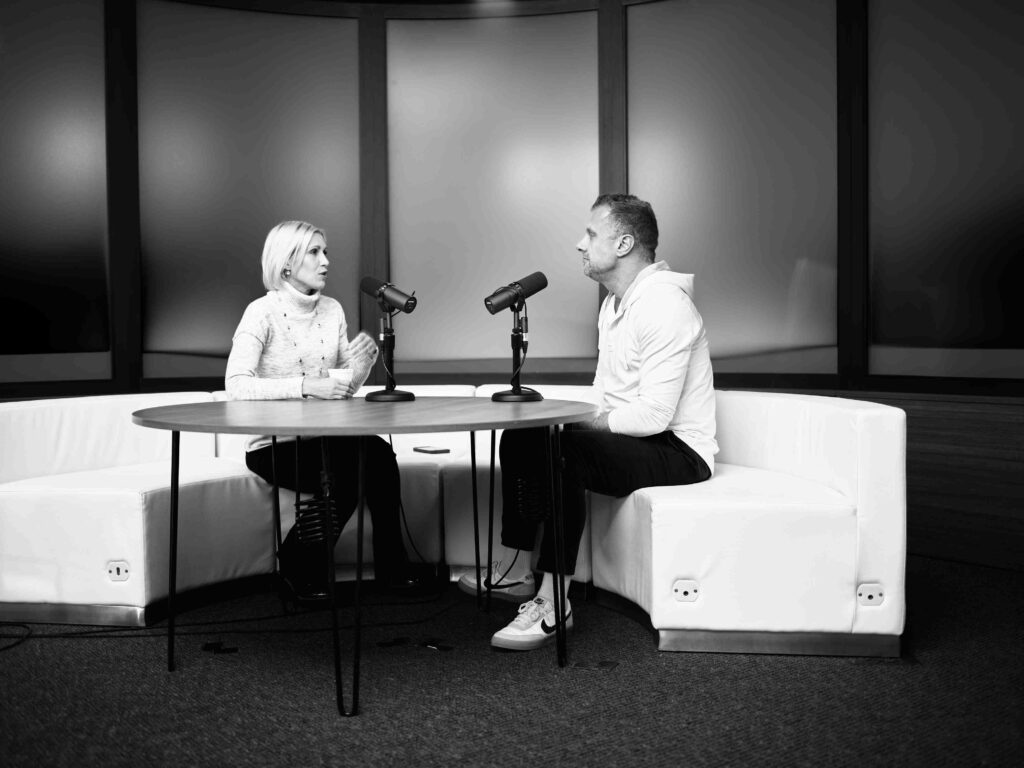 How the Omaha Podcast Studio Can Help Your Business
If you're looking for a way to improve your business, consider using a podcast studio to produce your podcast. It's a great way to reach a wider audience, build brand awareness, and generate more leads and sales.
There are many benefits to using a podcast studio to produce your business podcast:
Increased brand awareness: Podcasts are a great way to reach a wider audience and build brand awareness. People listening to your podcast will learn more about your business and what you offer.
Improved SEO: Podcasts can help improve your website's SEO. When people search for keywords related to your business, podcast episodes may appear in the search results.
More leads and sales: Podcasts can help you generate more leads and sales. People who listen to your podcast may be interested in learning more about your products or services.
Opportunities to create new customer relationships: End each episode with a call to action. Ask your audience to join you in this new community you've cultivated, which will help boost engagement.
Increased customer loyalty: Podcasts can help you build customer loyalty. People who listen to your podcast will become more familiar with you and your business. This strengthens their connection to you and your brand.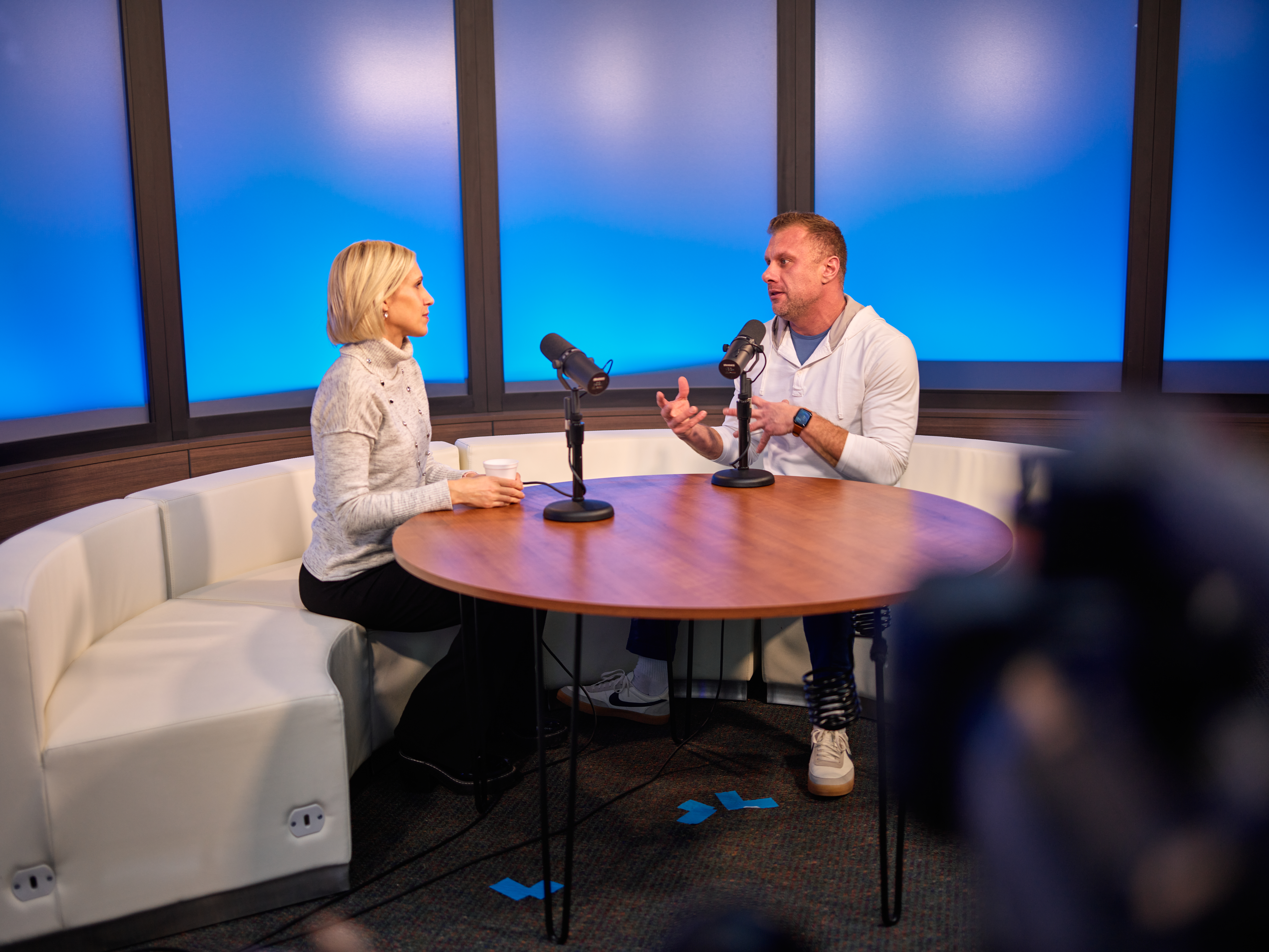 Contact the Omaha Podcast Studio Today
The Omaha Podcast Studio is the perfect place to produce your business podcast. We have the experience, expertise, and equipment to help you create a high-quality podcast to reach your target audience. Contact us today to learn more about our services.
Contact us to get started for free today.
Content is Everything. We Make it Easy.
Most business owners struggle with marketing because they don't have the time, budget, or expertise to manage it all themselves. We are here to help you with your podcasting and content marketing. You can start with a free marketing audit report we will review.
At Two Brothers, we believe every business deserves affordable and effective marketing. We offer free weekly marketing resources on our Midwest Mindset podcast and professional coaching and consulting services.