Winning Digital Marketing Strategy for the New Era
As the digital marketing landscape continues to evolve, it's vital for businesses to be able to stay on top of the changing trends, have a digital marketing strategy, and understand how best to take advantage of them.
Effective digital marketing strategies are essential for both large multinationals and small start-ups alike, enabling companies to drive increased customer engagement and brand visibility.
In this blog, I´ll share my experiences and help you build a digital marketing strategy that works for you.
My Path to Digital Marketing
However, building a successful digital marketing strategy can seem overwhelming – there is so much potential available that choosing where and how to invest time and money effectively can be daunting.
I've been through the ups and downs of building a business from scratch. I've faced challenges, made mistakes, and learned a ton along the way.
Let me tell you a story about my first business venture.
I started my own company in Omaha, Nebraska, with big dreams and high hopes. However, reality struck soon enough, and I came to the harsh realization that a great product alone wasn't sufficient.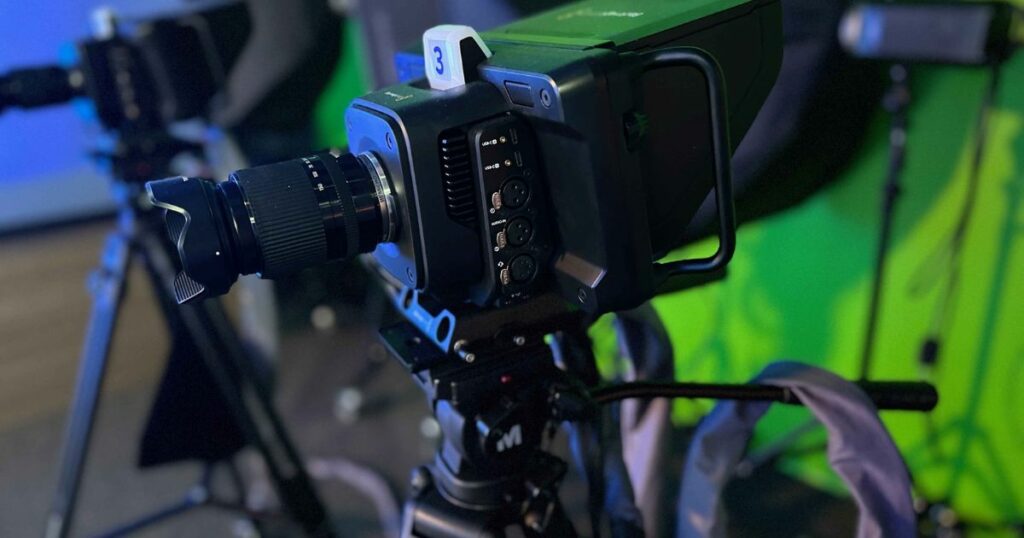 To truly thrive, I needed to spread the word, generate buzz, and make my presence known in the market. It quickly became apparent that I needed something more to propel my business forward.
That's when I discovered the power of digital marketing. It was a game-changer! So, buckle up and get ready to learn how to build a digital marketing strategy that drives results.
Understanding Digital Marketing
Before diving in, let's clarify what digital marketing is.
In simple terms, it's promoting your product or service using online channels, like search engines, email marketing, and social media platforms.
The goal is to increase brand awareness, drive traffic to your website, and charm your target audience online, turning them into loyal customers and ambassadors.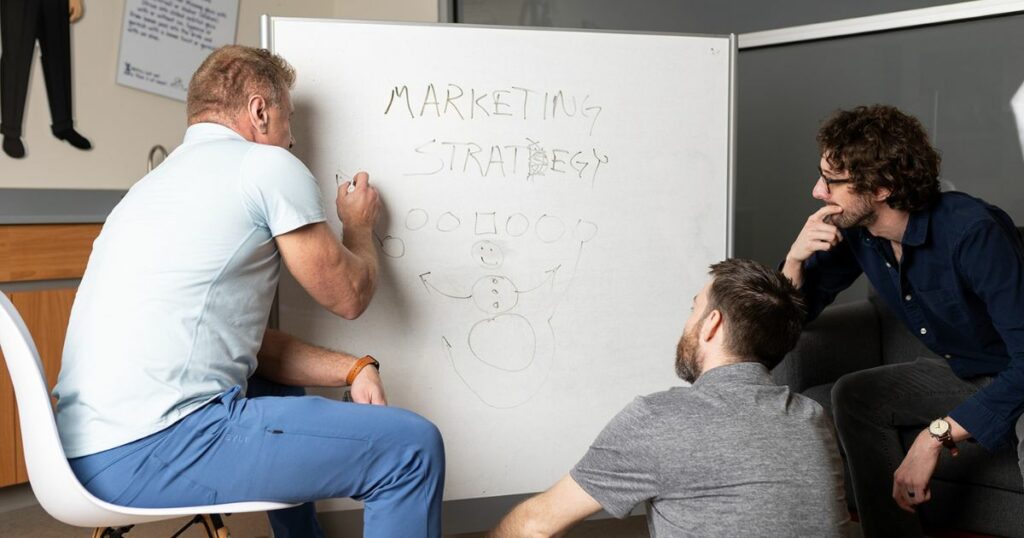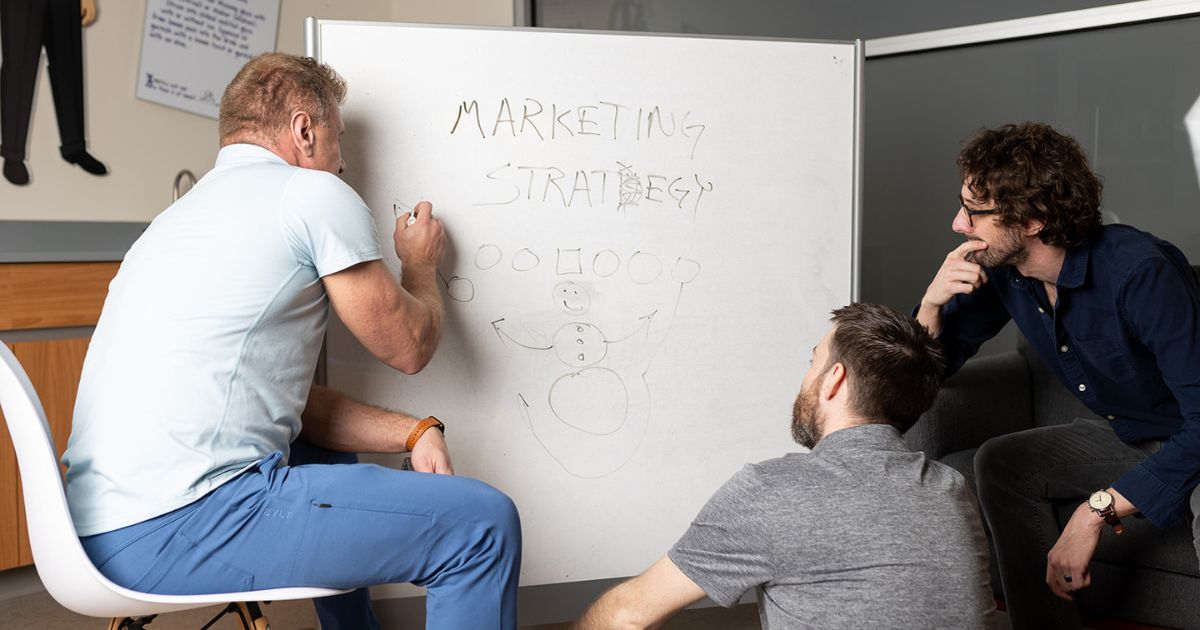 Identify Your Business Goal
But to increase brand awareness, just making content for the sake of it isn't enough; even before doing our research and thinking like our target audience, we first need to identify clear en measurable objectives.
First things first: you need to set a clear business goal.
Ask yourself, "What do I want to achieve with my digital marketing campaign?"
It could be anything from increasing sales to growing your email list or improving customer engagement.
Be specific and make it measurable. For example, my initial goal was to increase website traffic by 50% within six months.
Know Your Ideal Customer
Now that you have a goal in mind, it's time to understand your target audience.
Who's your ideal customer? What are their demographics, interests, and pain points?
Creating a detailed buyer persona helps you tailor your digital strategies to resonate with them. When I started, I spent hours researching my target market, and it was worth every minute.
By diving deep into the world of my potential customers, I uncovered invaluable insights about their demographics, preferences, pain points, and aspirations.
As a result, my marketing efforts became more effective, driving higher engagement, conversions, and, ultimately, customer loyalty.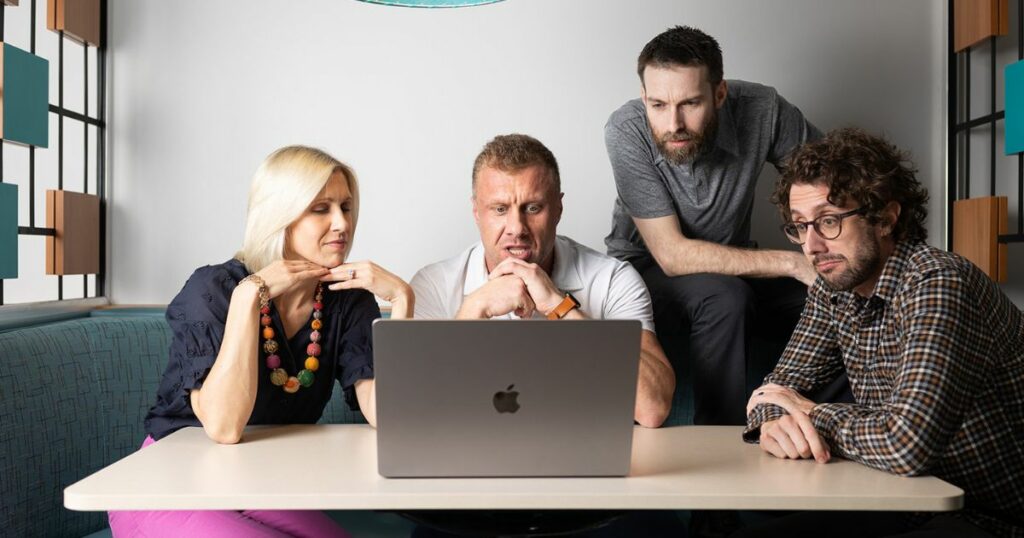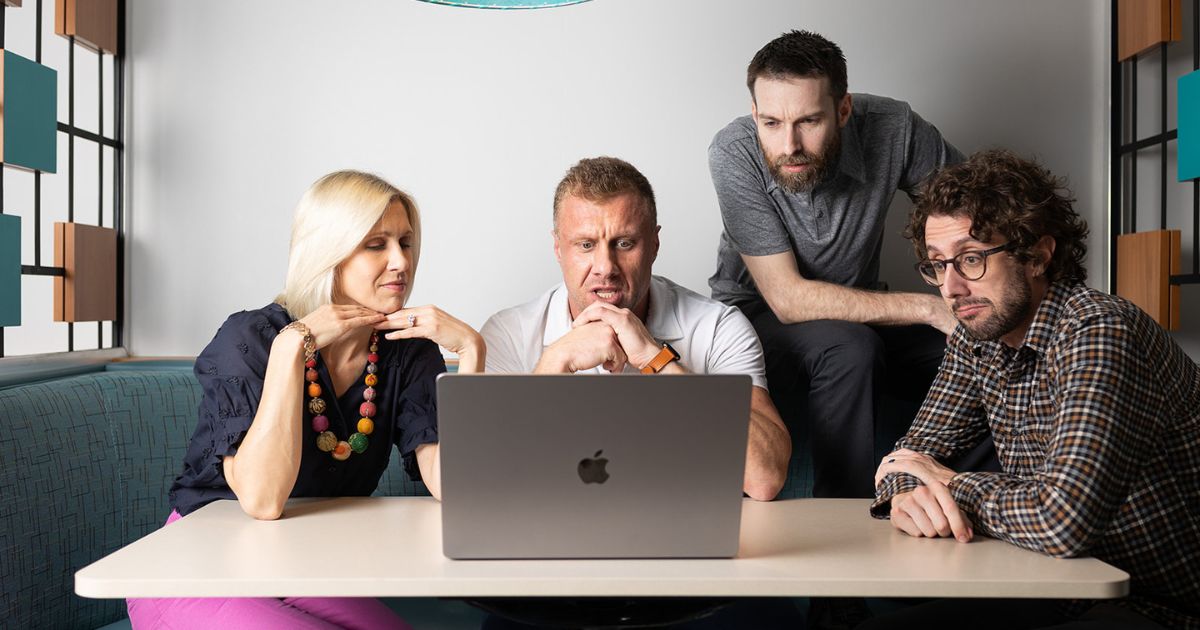 Choose the Right Digital Marketing Channels
Not all digital channels are created equal.
Some may work wonders for your business, while others might fall flat. So, how do you choose the right ones?
Start by assessing your target audience's online habits. Are they active on social media platforms like Facebook or Instagram?
Do they prefer email newsletters, podcasts or engaging blog posts? What types of content do they consume (such as articles, videos, or podcasts)? The time of day they're most active online, and even the specific keywords they use when searching for information
Experiment with different channels and track their performance to find the best fit.
In essence, decoding your target audience's online habits is like having a roadmap to their hearts and minds, guiding you toward more effective and engaging content marketing strategies.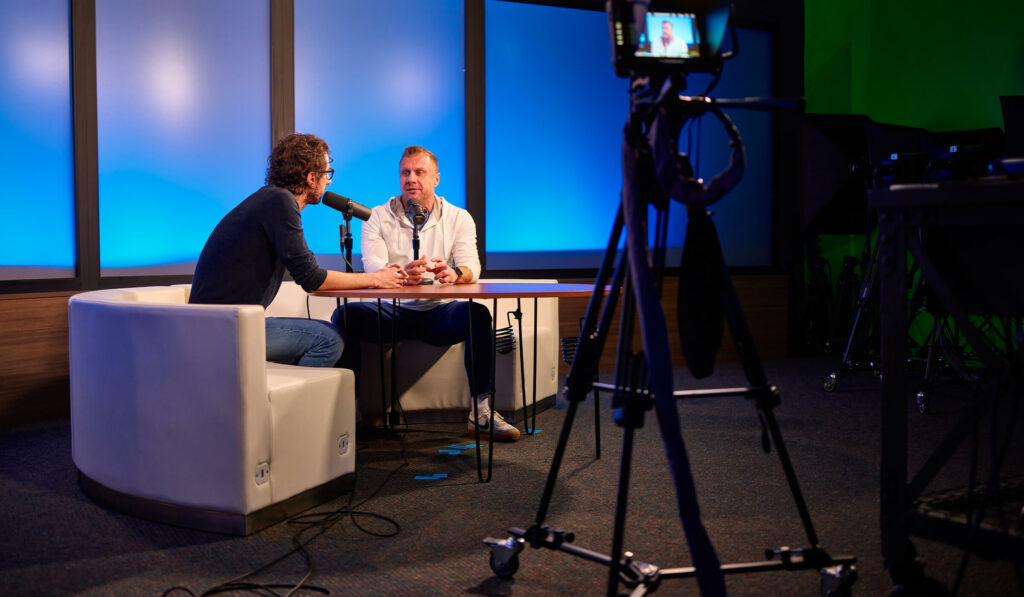 Search Engine Optimized SEO: Make Google Your Friend
Let's face it: we all rely on search engines like Google to find information.
That's why it's essential to make your website search engine optimized (SEO). By using relevant keywords, meta descriptions and producing high-quality content, you'll increase your site's visibility and attract more organic traffic.
Trust me, investing in SEO pays off in the long run.
Digital Marketing: Engaging Content
A key component of any digital marketing campaign is creating valuable content that speaks to your ideal customer.
Blog posts are a great way to showcase your expertise, address your audience's needs, and establish trust.
I remember when I started writing blog posts, I was nervous. But as I continued, I found my voice and saw how my audience connected with my content.
Aim to write informative, engaging, and shareable blog posts that keep readers coming back for more.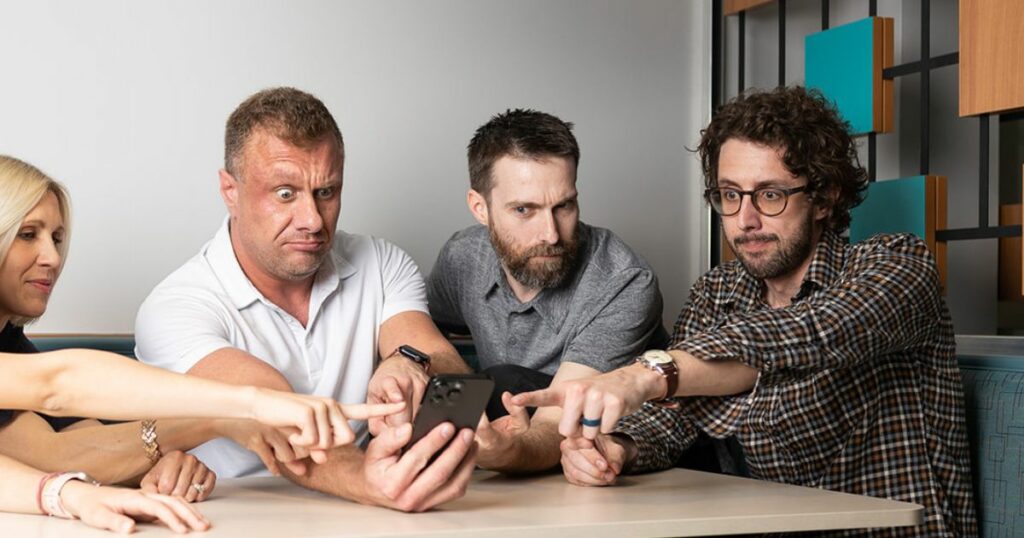 Email Marketing: Connect Directly With Your Audience
Don't underestimate the power of email marketing.
It allows you to connect with your audience on a more personal level and keep them updated on your latest offers, news, and content.
Building an email list was one of the best decisions I made in my business journey. Start by offering valuable resources or exclusive deals in exchange for their email addresses.
Remember to send regular, relevant, and engaging emails to keep your subscribers interested.
Social Media Platforms: Building a Community
Social media is an incredible tool to reach your target audience and create a loyal community around your brand.
Choose the platforms where your ideal customer spends most of their time and start sharing valuable, engaging content that resonates with them. Be consistent, interact with your followers, and use eye-catching visuals.
It took me some time to get the hang of it, but once I did, my social media presence started to grow, and so did my business.
Landing Page: Your First Impression
In the world of digital marketing, first impressions are everything. When potential customers click on your ads or links, they're transported to a designated page on your website known as a landing page. This crucial touchpoint serves as your virtual storefront, greeting visitors and setting the tone for their entire experience with your brand.
It's crucial to make a great first impression and encourage them to take action, whether it's signing up for your newsletter or purchasing your product. A well-designed landing page with a clear call-to-action (CTA) can significantly increase your conversion rates.
Use eye-catching images or videos that showcase your product, demonstrate its value, or evoke an emotional response from your audience. Remember, a picture is worth a thousand words.
By investing time and effort in creating an impactful landing page that leaves a lasting first impression, you can significantly increase your conversion rates and drive business growth.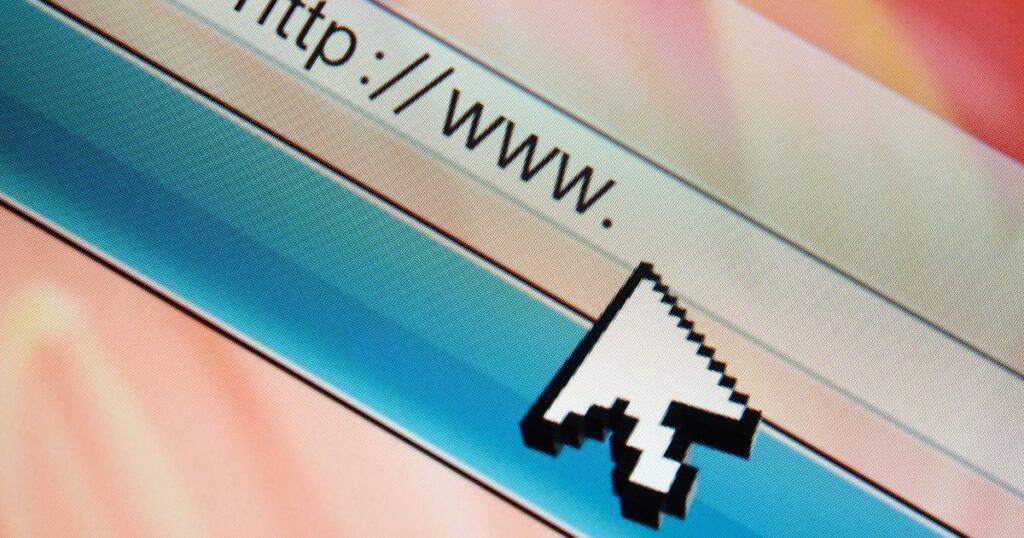 Paid Advertising: Boost Your Reach
While organic growth is fantastic, sometimes you need to give your digital marketing efforts a little push.
Paid advertising, such as Google Ads and social media ads, can help you reach a broader audience, target specific demographics, and achieve your business goals faster.
I remember when I first tried paid advertising, I was skeptical. But after tweaking my ad targeting and budget, I saw a significant increase in website traffic and sales.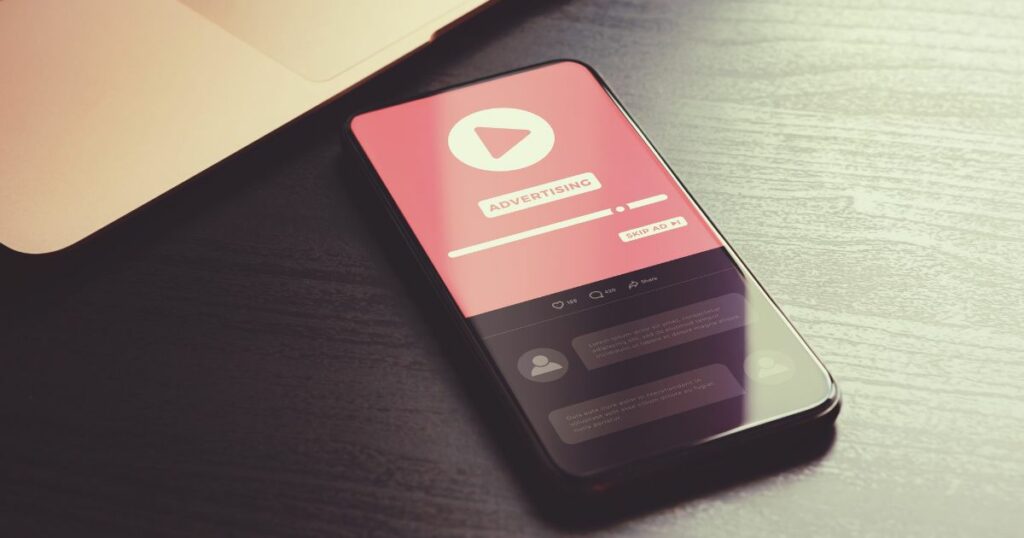 Leverage Word-of-Mouth Digital Marketing
Earned media is any publicity or brand exposure you gain through organic means, like customer reviews, mentions in online publications, or social media shares.
It's valuable because it shows that your audience trusts and values your product or service. Encourage customers to leave reviews, share their experiences on social media, or write testimonials.
When my business started getting positive reviews, it was a real confidence booster and helped attract more potential customers.
Monitor and Analyze Your Results
Measuring your digital marketing campaign's performance is essential to understand what works and what doesn't.
Keep track of your website traffic, conversion rates, social media engagement, and other key performance indicators (KPIs) to make data-driven decisions. Adjust your strategies as needed and remember that digital marketing is an ongoing process.
When I first started analyzing my results, I was surprised by some of the insights I gained, and it helped me improve my overall strategy.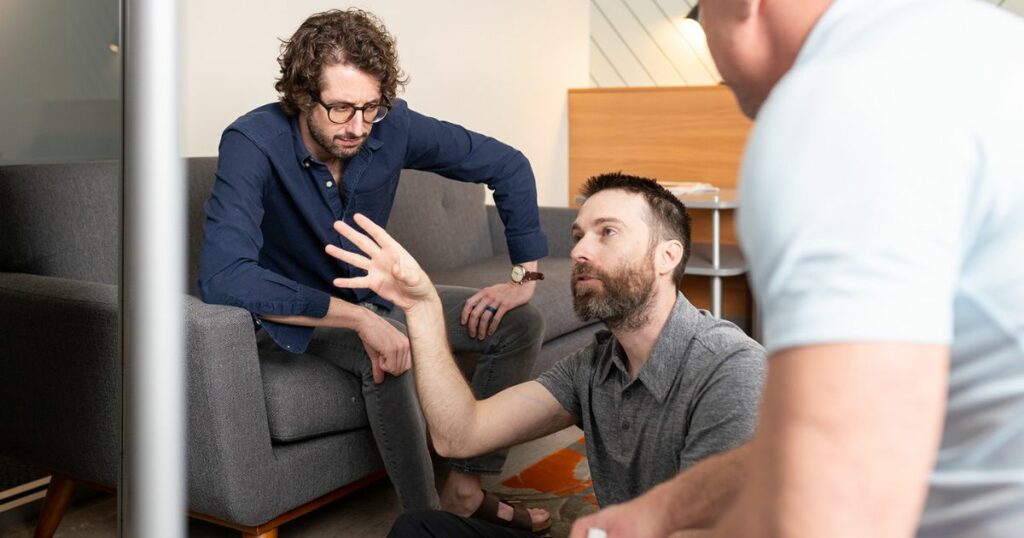 Collaborate With Your Marketing Team
If you have a marketing team, involve them in the planning and execution of your digital marketing campaign.
Each team member brings unique skills and perspectives that can contribute to the overall success of your strategy.
was initially hesitant to delegate tasks and relinquish control. However, as soon as I took the leap of faith and started trusting my team's capabilities, I witnessed a remarkable transformation in our marketing efforts. Their creativity, innovative ideas, and specialized skills propelled our campaigns to new heights, resulting in increased engagement, conversions, and overall business growth.
So, don't be afraid to embrace collaboration and empower your marketing team to contribute their unique insights and abilities.
Stay Updated on Digital Marketing Trends
The digital marketing landscape is constantly evolving, and it's essential to stay updated on the latest trends and best practices.
Subscribe to industry newsletters, attend webinars, and follow marketing influencers to keep your knowledge fresh.
I make it a point to dedicate some time each week to learning something new about digital marketing, and it's been incredibly helpful in staying ahead of the curve.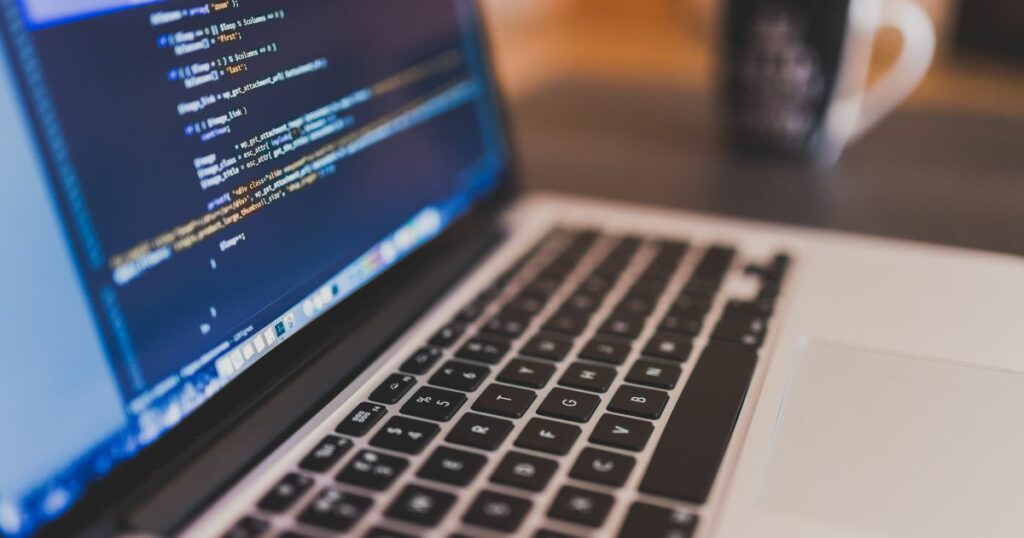 Final Thoughts
Remember, success doesn't happen overnight. Stay consistent, learn from your mistakes, and keep experimenting with new ideas.
I believe in you! Now go out there and create a digital marketing strategy that'll take your business to new heights.
Good luck, and feel free to reach out if you have any questions or need advice. I'm always here to help.
Digital Marketing in the age of the algorithm is overwhelming.
Are you feeling overwhelmed by the demands of digital marketing? Are you struggling to create content that effectively conveys your brand's value proposition while engaging your audience?
Two Brothers Creative is here to help. As experienced digital marketers ourselves, we understand the challenges of selecting channels, preparing creatives, and then effectively promoting your content across multiple touchpoints. Our team is prepared to help you with the process.
Book a Free Strategy Call
Together we'll identify actionable steps you need to take, from selecting channels that best capture your audience's attention to creating memorable storylines that keep them engaged. Say goodbye to confusion, wasted time, and financial underperformance with Two Brothers Creative.
Start taking your digital marketing to the next level by booking a strategy call with us today.