The Best Omaha Podcast Production : What You Should Know
If you're a small business owner who runs a podcast production, chances are you may not be thinking about a video podcast. However, video is a powerful tool to help you expand your podcast audience.
There were 2.4 million active podcasts in 2022. With such a saturated market, it is important your content stands out.
Our video podcasting platform can assist with Omaha podcast production and help you get started.
In this guide, we will talk about how our video podcast marketing system can help you build rapport with your customers and reach a new audience. Our platform will help you create content that you feel proud of.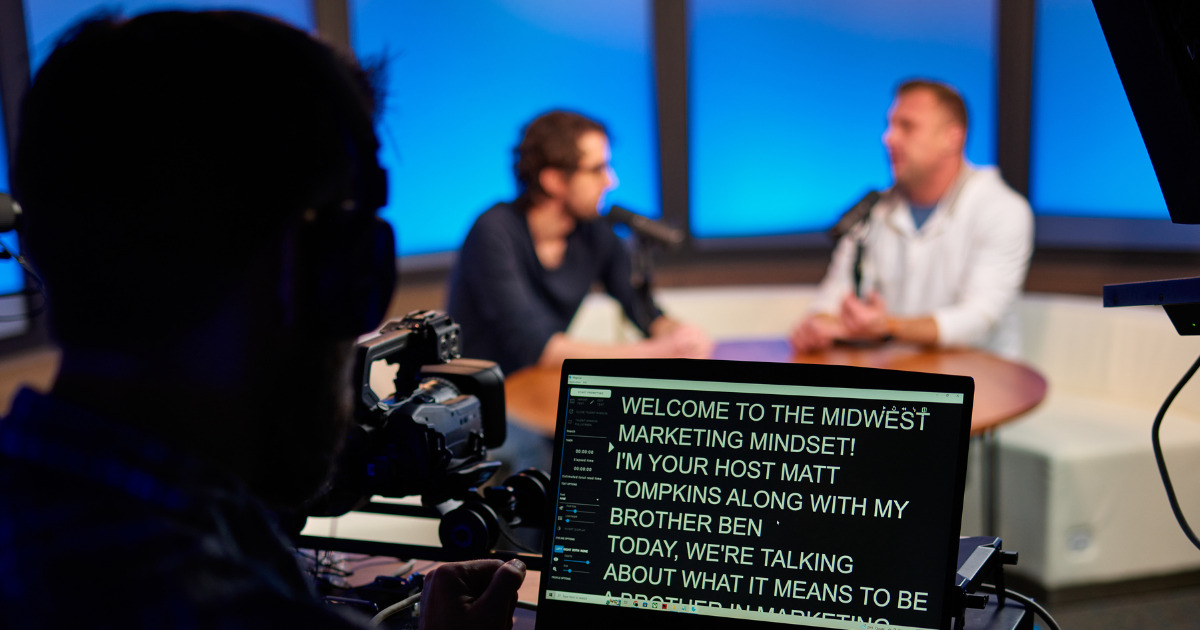 What Is a Video Podcast?
You may be wondering about the difference between a podcast and a video podcast. The only difference is that the video adds a visual medium to your content.
There are several ways to record a video podcast. Some hosts use one static image to layer over their existing audio recording to add a visual element. Other hosts use several photos or video footage to accompany their podcast recordings.
But there are many benefits to setting up a camera to capture the recording process. You don't need a fancy camera, either. Most cell phones come with a 4K-quality camera to capture professional-quality video.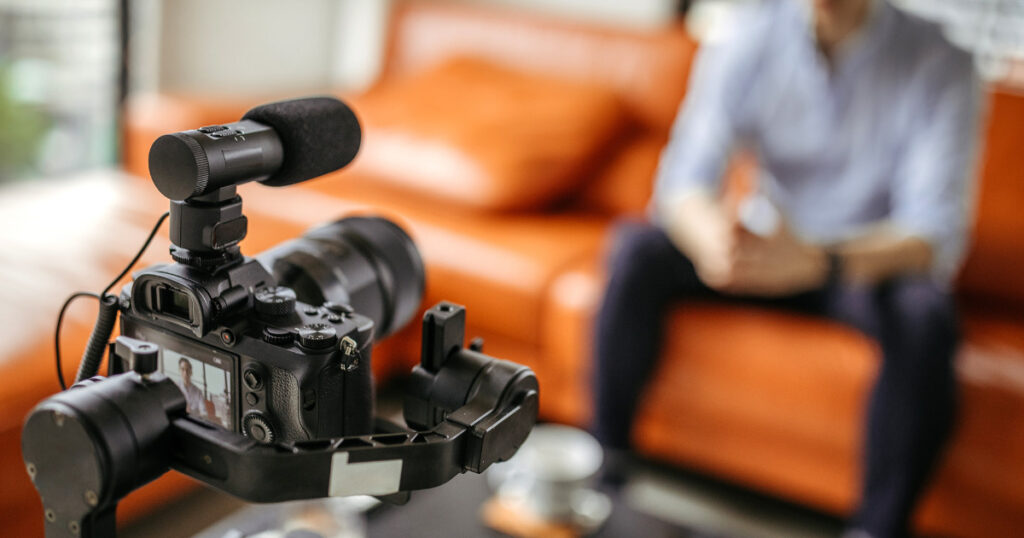 The video podcasting process is affordable and easy, and it can help your business reach new audiences. Our team can simplify the Omaha podcast production process and help you get started.
The Benefits of Omaha Podcast Production with Video
There are several benefits to small businesses that use video podcasting with Omaha Podcast Production.
Video helps you create a small business podcast that stands out from the crowd. This increases the likelihood of your podcast resonating with your target demographic, which can also help you increase your customer base.
Here are some of the many benefits of working with us.
Grow Your Audience
Our podcast production company allows you to use video to expand your reach beyond popular audio podcasts streaming services like Spotify and Apple.
Video will help you introduce your Omaha podcast to audiences on Youtube, Instagram, TikTok, and other video-friendly platforms.
You can create a Youtube channel for your podcast to help maintain your subscribers. You can also invite another guest video podcaster onto your program to benefit from each other's following.
Video platforms make searching for relevant topics easy, so make sure you are covering topics your target demographic is interested in. Share content that provides solutions to your customer's needs.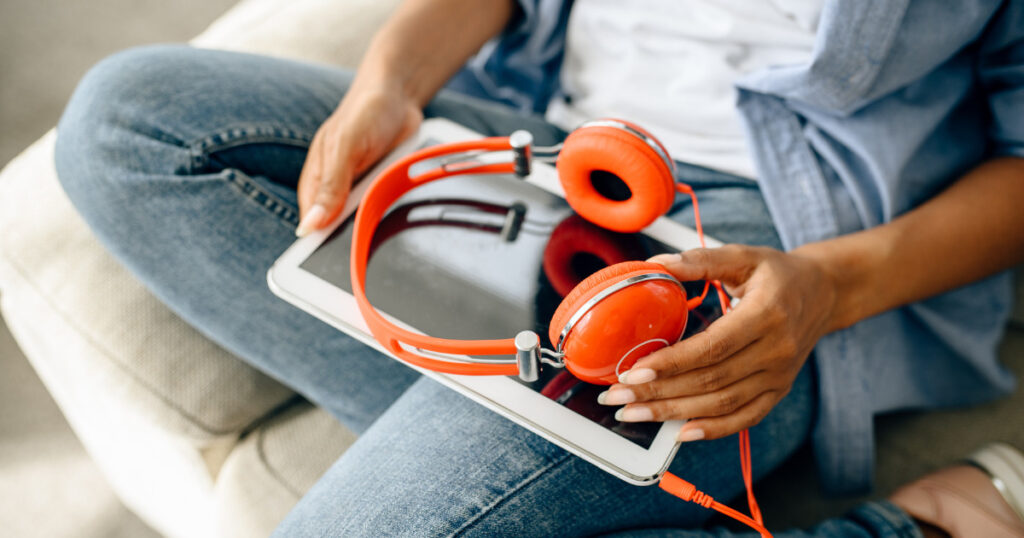 Optimize Your Video Content
Omaha podcasting will ensure that the content you dedicate time and energy into creating resonates with your audience. Video podcasting often has stronger search engine optimization (SEO) than audio podcasts.
Video has higher engagement than audio files. In other words, your target audience is likelier to share and re-share your video podcast, increasing the chances of your content going viral.
By using our video podcasting platform, you will generate content that is ready for social media. Video links are easier to share on social media, where many people spend hours of their time each day.
We won't just help you optimize your video content. But by covering topics discussed on your blog or website, we will help generate traffic to all your brand assets.
Video ranks higher on search results. People are more likely to find and stream your content in the video medium.
Be an Industry Expert
Podcasting allows you to establish yourself as an industry expert.
This gives your business more credibility. It makes for effective branding because when you're top of mind, your audience is more likely to think of you when they require your products and services.
When you are able to lead your industry as an expert, customers are more likely to trust you. They will feel they have a better connection with you, which creates more loyalty with your audience.
Build a Rapport With Your Audience
A video podcast provides business owners with a chance to get more personal with their audience. Sharing your passion for your business, as well as your personality, provides an intimate experience for your customers.
While this is true of audio podcasts as well, video allows customers to attach a face to your business. It can make you recognizable as a business owner.
Face-to-face interactions also allow for nonverbal communication, such as facial expressions and physical reactions. These nonverbal communication methods help increase the connection you have with your audience.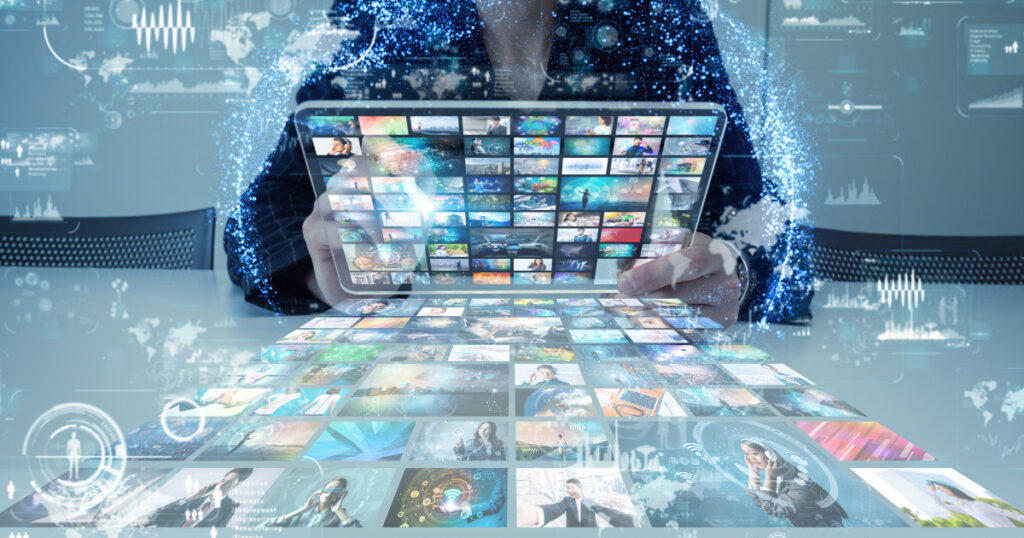 Create Accessible Content
By creating a video podcast, you are able to make your content more accessible visually.
Create large, visual captions for your content that are easy to digest. Captions won't just help those who are hard of hearing or hearing impaired. They will also help those who speak English as a second language, those who are able to focus better, and those who are struggling to listen to audio in their current setting.
Creating accessible content that expands beyond audio-only formats will help you grow your audience. It will also help you gain trust and credibility and ensure you are meeting all legal requirements. This will ensure your content is not excluded from anyone.
Create Better Branding Opportunities
Creating a video podcast for business marketing is effective as well. Video provides a unique opportunity for visual branding.
Whether you're recording your video podcast in your business setting, or a professional setting that speaks to your brand, the video will speak to your audience in a profound way.
Some business owners choose to wear swag that promotes their services or display their brand's logo in a visible way. Others will use the video element to showcase new products their business is offering.
Our platform allows Omaha podcasting face-to-face podcast marketing opportunities they simply would not be able to achieve with traditional podcasts.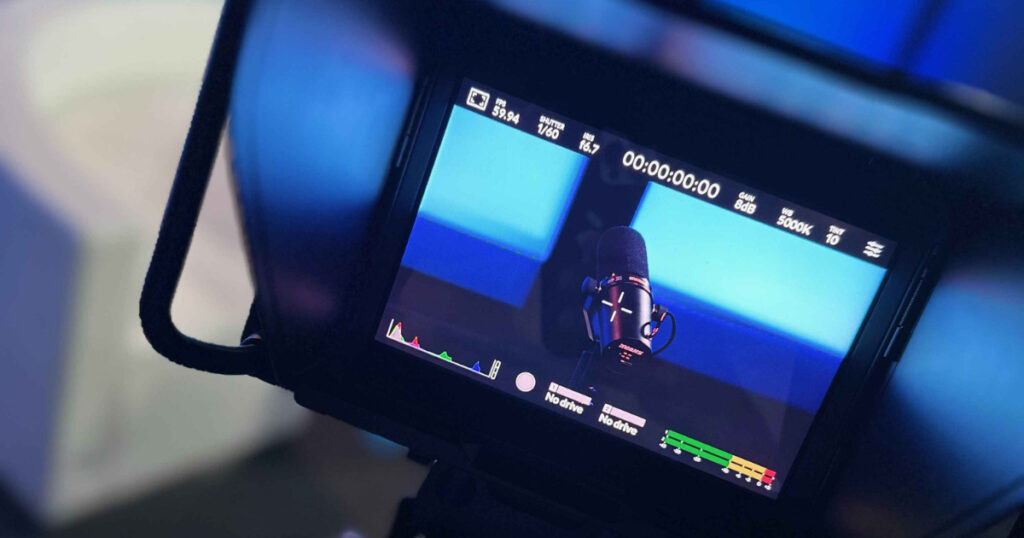 Track Your Results
Using video for your podcasts allows you more opportunities to track your podcast's reach and results. Tracking insights will help you gain a better understanding of how your podcast is performing.
It will also help you determine where your video content resonates and which demographics engage with it.
You may find that the podcast topic isn't getting the traffic you were expecting. Analyzing your insights will allow you to determine how you can improve.
We can help you track your success and tweak your content strategy when necessary to yield better results.
Video Is an Affordable Upgrade
Video is an effective but affordable way to increase brand awareness for your podcast and business.
Adding a camera to your recording process is cheap, possibly even free if you use the standard camera on your phone. But the results will be a game-changer.
It's also affordable to use video host platforms like Youtube. The platforms have a wide reach and will bring in great results. It will also provide opportunities for you to monetize your content.
Whether you're setting up one camera for a solo host or two camera angles for a host and a guest, you won't incur large costs by adding video.
Our Platform Is User Friendly
Upgrading your podcast may sound like an involved process. The idea of adding visuals to an otherwise audio medium may feel daunting at first. But our podcast production company will make the process easier.
We will help your video podcast reach the results you're looking for. Using our platform will help you create professional-grade content that is ready to stream. But we will also help you create content that generates traffic.
Our platform is enjoyable and easy to use. Our team is available to assist business owners with any questions they may have. We will ensure that the transition to video technology is seamless.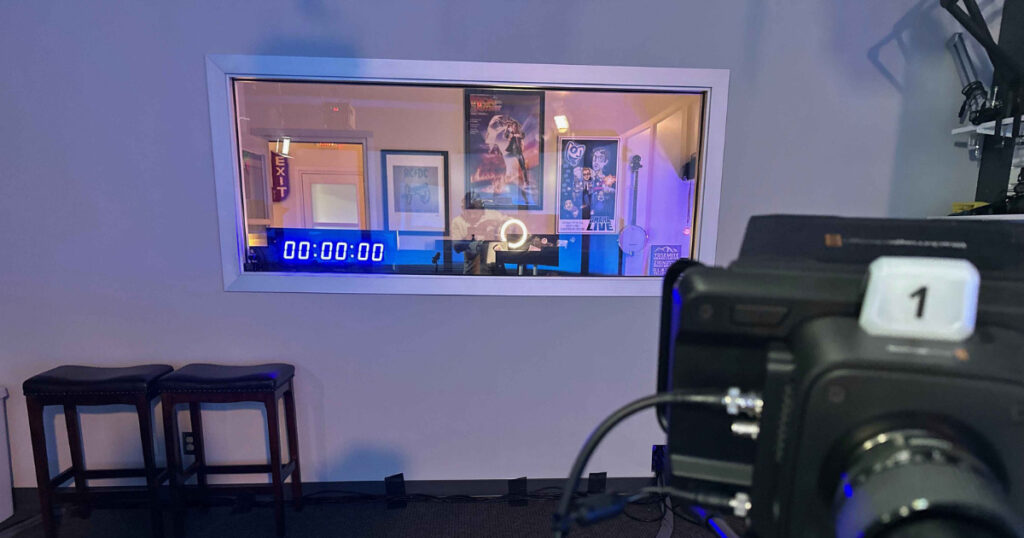 We Understand the Omaha Area
Our platform and online community has helped entrepreneurs succeed in Omaha. We understand what small businesses need to succeed here and what's required for successful Omaha podcast production.
Our local experts will help your business succeed in this area. We can introduce you to our community of entrepreneurs and increase your connections.
Grow Your Podcast With Video Podcasting
When you think about podcasting, video may not be the first thing that comes to mind. But video podcasting is a quick and effective way to expand your audience.
You may be wondering if video podcasting is worth your while. This guide has explained the many benefits of adding video to your podcast. Our team has assisted a number of small businesses and entrepreneurs in the Omaha area.
We understand what goes into quality Omaha podcast production. If you're looking to add video to your business podcast, contact our team today. We'll help you get started!