Make Money From Podcasting: The Secret For Business Growth
How can you make money from podcasting while also growing your business?
Podcasts are quite an unexplored weapon to grow your company, make revenue, and connect with people in your industry.
In this Midwest Mindset episode, Matt shares with us the extreme potential that having a well-crafted podcast can have for your business.
Podcast Popularity
In today's fast-paced world, people are constantly on the lookout for efficient ways to utilize their time. Podcasts perfectly fit the bill as they can be consumed during commutes, workouts, or even while cooking or doing small chores.
Moreover, the accessibility and affordability of podcasts – many of which are available for free – make them an attractive choice for a wide range of audiences.
For all these reasons, it is no surprise that podcasts are rising in popularity, number, and quality. But what else makes a podcast so different?
At their core, podcasts are more human and personal, like listening to friends or family, and thus, people have a different perception of the shows; they make us feel like we are part of an intimate conversation.
The Power of Perception in Podcasting
Unlike platforms such as YouTube, where success is often gauged by the number of shares or downloads, the realm of podcasting operates differently.
While metrics are important for internal tracking, users often don't care about them. The focus shifts to the perception your audience forms about you and your brand.
It is this perception that determines the true impact and success of your podcast.
This personal touch is what sets podcasts apart from other media. Your listeners feel like they're part of a conversation rather than being mere receivers of information.
The intimacy fosters loyalty and trust, turning your listeners into your brand advocates. In the world of podcasting, it's the power of perception that truly counts, not numbers or subscribers.
Make Money From Podcasting: Adds
Contrary to traditional media, podcasts thrive on authenticity and originality. Advertisements or overly promotional content will lead to your audience clicking away.
People are drawn to podcasts for their organic and unique content, free from the clutter of ads. Therefore, the key to generating revenue through podcasts lies in creating engaging and genuine content that resonates with your listeners.
While ads are a good way to make revenue for your podcast, it's essential to make sure that they don't seem too forced.
Make sure any ads you decide to include in your show are actually in line with your topic of conversation and that they aren't too spammy or take innecessary time.
Understanding Your Audience
The audiences of today are not the same anymore. Podcast listeners are highly selective and want content that truly interests them.
To make a profit from your show, It's crucial to understand your audience's preferences and tailor your content accordingly to keep them hooked.
A podcast that has no specific audience or topic will have no regular listeners and, therefore, won't be able to make revenue.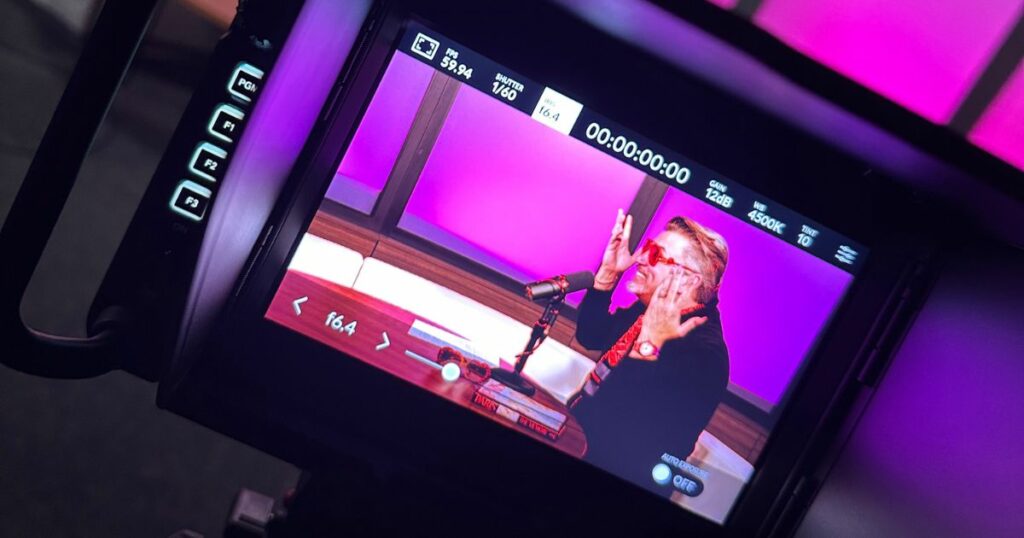 The Power of Interviews To Make Money From Podcasting
Once you have original and unique content, as well as an audience, interviews are the next best thing to grow your podcast and make some money.
Interviews can be a game-changer for your show. Not only do they add immense value to your episodes, but they also serve as excellent networking opportunities.
They provide a better way to connect with potential prospects and influencers who can contribute to your business growth, far surpassing conventional methods like emails and cold calling.
Having a potential customer as a guest will most likely guarantee that they actually become loyal customers.
This is a win-win situation for you and the guest since you are bringing value to your show, creating a connection, or winning a customer, and they get exposure to their business or brand.
Make Money From Podcasting While Building Credibility
A well-executed podcast can significantly boost your credibility and position you as an industry expert. This helps in building trust with your audience, which in turn can translate into business growth.
When you become an expert in whatever topic you choose to be, people will be interested. Your podcast becomes more than just a platform for sharing content. It transforms into a vehicle for attracting new customers who are actively seeking the expertise you offer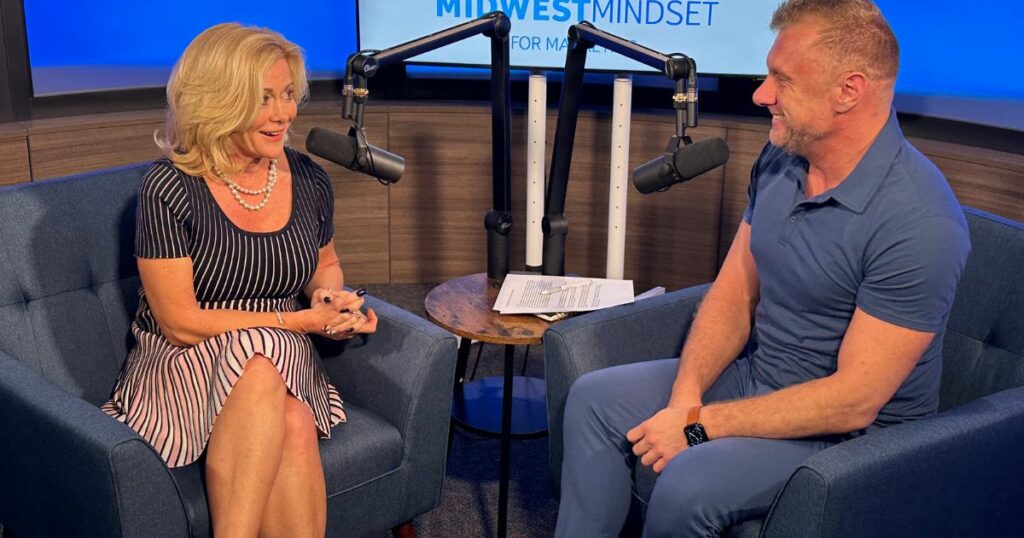 Becoming the Expert
To position yourself as an expert, your podcast should be all about helping your listeners overcome specific challenges.
Record solution-oriented episodes that actually help your listeners overcome specific challenges they face.
It's about taking them from point A to point B, showing them how to solve their problems and be of help to them. This approach not only engages your listeners but also subtly highlights the solutions your business provides.
Get Yourself Booked
Podcasts offer an innovative and effective way to grow your business. With the right strategy and content, you will be making more money than ever imagined.
Finally, consider getting yourself booked on other podcasts. This will give you exposure to new audiences and extend your reach, further fueling your business growth.
Download our FREE checklist to get booked on shows and start positioning yourself as an expert in your industry today!